What is Affiliate Marketing? My Favourite Business Model
If you have read my story you'll know that the main focus in my online business has been Affiliate Marketing and Social Media Marketing. Surprisingly one of the most common questions I get asked is "what is affiliate marketing" and 'where can I start'. If you are thinking the same thing, I wrote this article is for you.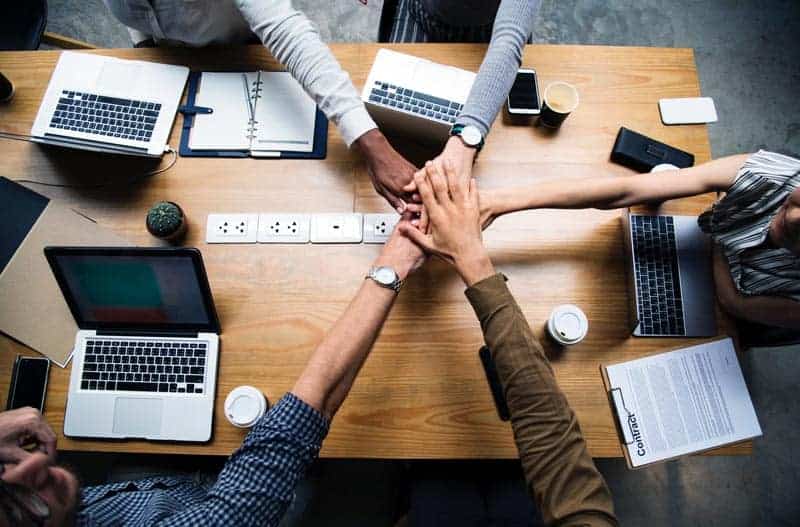 What is Affiliate Marketing
When I first started online, I had zero experience online. While the majority of online business ideas require some previous skills or experience, I had nothing. I was looking to start completely from the beginning and work my way up. After researching about travel blogging, I was funnily enough targeted with Facebook ads for Social Media Marketing courses which were very rare back in 2014. The interesting part though was that the Page that was trying to sell me this course, wasn't the author of the course. This created massive curiosity for me and I dug deep to figure out how that 'worked' and right then and there, I learned about Affiliate Marketing.
The easiest way to explain 'what is affiliate marketing' would be;
The process in which approved people could direct visitors to a companies product or service, and if that customer purchased the approved person would earn commissions for their help in the sale. This is done with no extra expense to the customer on the product or service price, and in some cases, it's actually cheaper.
In real life situations, this could equate to writing a blog, growing a following on Instagram, Pinterest or Facebook or gaining subscribers on Youtube and then giving them recommendations on knowledge or experience with the products or services. If my content was about travel, this could include things like hotels, travel insurance, excursions, travel gear, accessories or anything really related to travel I felt would help people in their decision making.
Some common example of Affiliate Marketing
You'd be surprised how common affiliate marketing is, not just for #solopreneurs but also within companies and organizations. A classic example I give people is 'when you are in high school, do you remember University/College open days? Each child that would be accepted
In short, Affiliate Marketing is referral marketing. It happens all day every day all over the world and is a highly lucrative profession to get in. In fact, some high-end Affiliate Marketings make millions per year (results obviously not typical) but just know that there is plenty of room for everyone. The name of the game provides value to your audience, and get rewarded for it.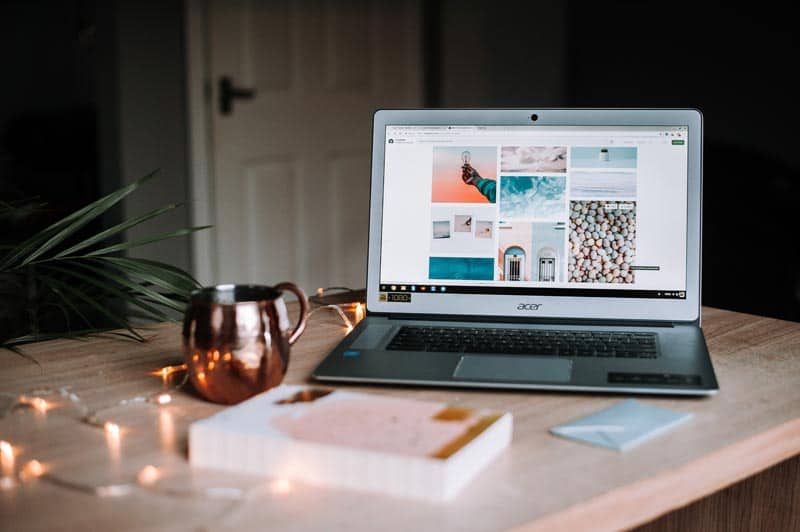 But why would companies want to reward or pay you?
It's simple. When you watch an advertisement directly from the company, they only highlight the best parts of a product or service. Would you think the product is going to be exactly how they say it is? Or would you prefer to hear it from someone who has used it or already bought it? Then think about how much money that company is paying for marketing, creating the advertisement and all the things linked to that. Things like directors, actors, music licensing, film crews, graphic designers, location rentals, the list is massive and that's not including the marketing. The cost of marketing and advertising alone can cost thousands upon thousands.
But then imagine if someone started giving you customers who purchased the product without the need for the advertising costs and ongoing marketing. You'd be silly not to reward them right? The company, in fact, would make more money on a products final profit than using affiliate marketers. Pretty amazing right?
How do I get started as an Affiliate Marketer?
First of all, you need to think of what you are either knowledgeable in or passionate about, then do some research on the topic. The easiest way to start making affiliate sales is to think of common problems people are facing in a particular specific topic that you too are facing. Find a paid resource online with an affiliate program that claims to overcome this problem. Try it yourself and if it works, talk about your experience from beginning to the end (without giving away too much of the paid content) and then add your unique Affiliate Link to the product at the end of your media.
This can be done as a link in a blog post, link in the description of a video, link on an Instagram story (links are opened after gaining 10k followers) or in your profile or even a direct link on Pinterest with your story in the description. Pinterest is actually an incredible platform for making affiliate sales, especially after going through a friends course on how to make your first affiliate sale in 24 hours. Very exciting process!
Then if you want to take things a step further, you can guide your visitors through a process called a 'funnel'. This is a much more direct approach to finding particular people looking for particular solutions and giving them a direct path to your solution. This also gives allows the marketer to gather contact information such as an email to then send a series of automated emails related to the problem and solution. This can produce even more commission opportunities and skyrocket an affiliate marketers income, but more on that in another article.
How do you get paid as an Affiliate and how much can you earn?
Each company or individual that you are an affiliate for will have different terms for payments and percentages. Payments usually occur after the refund period has lapsed for the product or service which can vary from 3 days to 45 days, while some programs pay you instantly like Bluehost. As for how much you can earn, that also all depends on the companies Affiliate terms and conditions as well as how many buying visitors you can refer to their products or services.
Rule of thumb for physical goods usually pay somewhere between 5% – 20% affiliate commission on the final price of the product. Digital good are much higher around the 20% – 50% mark as they are digital and don't cost anything to manufacture and resell. Choosing the right companies to work with and products to recommend can greatly determine your affiliate income.
What is Affiliate Marketing? My Words of Wisdom
The name of the game for Affiliate Marketing is to focus on providing as much value as possible for your audience on a particular topic. The more value you can provide, the more knowledge and trust they will get in their decision buying. Then if they decide to buy the product or service from your unique link on your media (provided by the company), you will earn a commission for your help.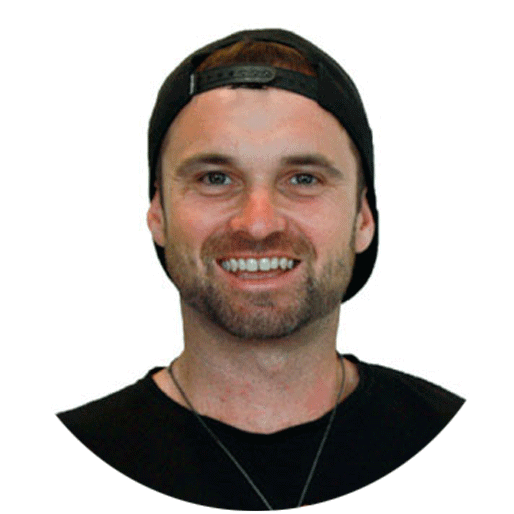 Phil Wilson is a full-time content creator and affiliate marketing expert. Before diving into the digital space, Phil was a Carpenter working a job he hated just to get by. Now he helped 1000's of people all around the world growth hack their new online businesses. Read more about Phil here.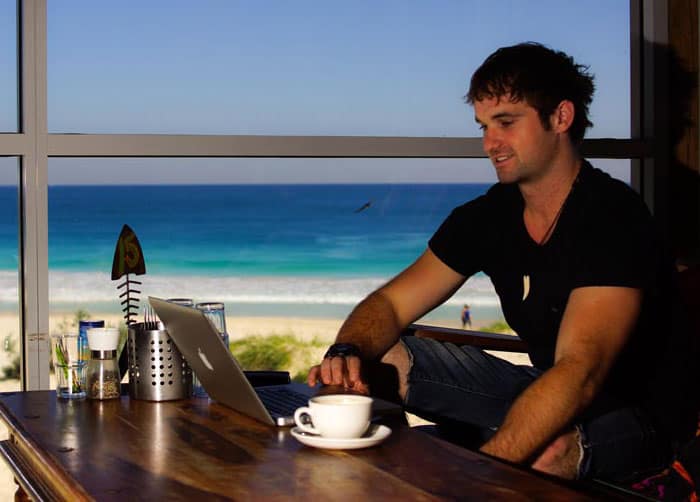 About Phil Wilson. After 10 years working a job I hated, I decided to learn about blogging and affiliate marketing. 6 years later, I've helped 1000's of entrepreneurs learn to create automated online businesses!
Disclosure: Some of the links on this website are affiliate links, meaning if you purchase anything from sites linked to from this site, I may receive compensation at no extra cost to you.
Add a header to begin generating the table of contents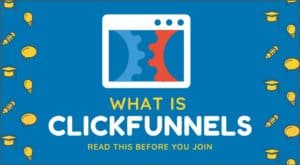 Online Business
What is Clickfunnels? Read BEFORE You Join! [social_warfare]If you have wondered why so many people are talking about Clickfunnels for landing pages and sales funnels,