Bluehost Review - Best Website Hosting Service
If you want the short version of this Bluehost Review, here it is. After testing many hosting providers, I recommend Bluehost Hosting. In my opinion, it surpasses it's competition in speed, support, file storage and usage limits. If you want to know more about my experience and why I deem Bluehost as the best, continue reading.
Subscribe to our YouTube Channel
So you're in the market for a new hosting provider. It might be your first website, you may have clients or you may currently have a not-so-desirable hosting package. Hopefully this Bluehost hosting review will help put your mind to ease when deciding to go with Bluehost.
Important Factors for Website Hosting
You may have noticed I mentioned that I tested out many providers, well when I actually first started online, the first thing I did was buy website hosting. And in summary to everything I have learned, the main factors you should keep in mind when buying website hosting as as follows:
Fast server loading speed
Amount of websites you can host
Amount of files you can host
Type of cPanel Access
Amount of I/O Usage you can use
If a SSL included or not
If there is good customer support
Price vs Hassle
Trust me when I say this. It's worth spending a few more dollars starting off with something capable than having to deal with all the issues and moving everything later on. I found out the hard way. The good thing though is that hosting is cheap compared to other tools you'll need for your business!
Please note: I have tried to provide as much value as possible in this website. As it's based in the affiliate marketing space, it does also contain affiliate links for programs mentioned. If you decide to follow through and purchase items, I may earn a referral bonus which you can learn more about here.
Bluehost Hosting is Fast
As I first mentioned above, Bluehost has incredible website speed. Upon moving this current website from Fastcomet hosting to Bluehost, I was able to increase the speed of the site by 3 seconds! This means it will be a more pleasant user experience for the website visitors, plus it is more desirable for Google which means potentially ranking higher. If the site you are creating is going to be driven by sales or affiliate marketing, you definitely want it to be fast.
Bluehost is able to do this by having more servers around the world and limiting the number of sites per server
Bluehost Pricing Plans are Competitive
I am currently using the "Plus Plan" as listed on the Bluehost pricing page, and I think this package is suitable for all people in all industries. It allows you to host unlimited websites, unlimited file storage and unmetered bandwidth. This will ensure you never create a project too big, you have room to move sites to new names if you need to and you can run the important tasks you need to.
And just touching on the unlimited websites a little more, you never know a situation where you may need a second domain hosted. Whether it a marketing campaign, a joint venture, a membership site or a test site. It's always handy to have the ability to have more than one website!
Website SSL Certificates
It's becoming more common for web hosting providers to provide free SSL certificates these days. What an SSL certificate does is let the browser of the visitor who visits the website, know if it's safe or if it has unsafe scripts running. This helps prevent things like malware and viruses get installed on your computer. It's also a minimum requirement for adding payment gateways on your website. Once a SSL is installed, you will see the green lock on the website URL in the address bar and it may include the word 'Secure'.
Customer Support
When it comes to facing problems, the last thing you want is to be on the other end of a chat box or phone to someone who has no idea what the problem is or what you're even talking about. I have had multiple bad experiences with customer support chats on hosting platforms like Hostgator, luckily you're in good hands if you're with Bluehost. They even offered to help with a service they normally charge over $100 for, for free! Nothing beats good a good customer support service.
Bluehost Review: Overview
If you've made it this far through the Bluehost review, you will have seen that it ticks all the boxes. Whether your starting off brand new or you're a season vet in website building, Bluehost can help fulfil your needs.
As a special little incentive too, I'm currently giving away my Blogging Course, Blogging Secrets absolutely free for those who join Bluehost through my link. That's a $197 course (price may increase) that will walk you through all the necessary steps to build a strong website that will get noticed by Google.
I hope you've enjoyed the review and if you're also interested in blogging, affiliate marketing or making more money online, make sure you check out our private Facebook community!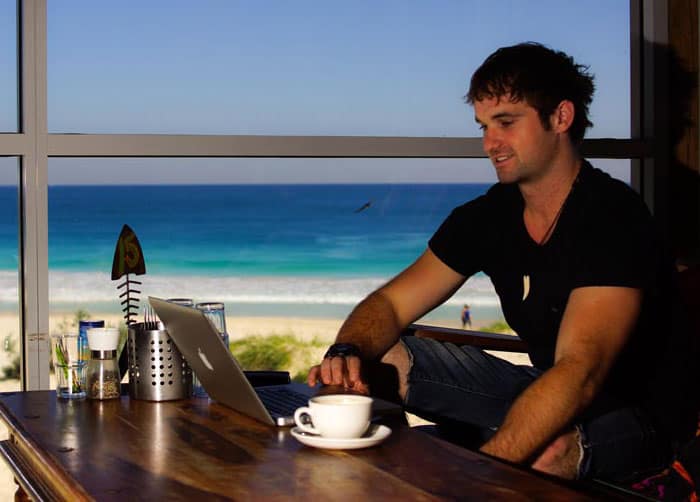 About Phil Wilson. After 10 years working a job I hated, I decided to learn about blogging and affiliate marketing. 6 years later, I've helped 1000's of entrepreneurs learn to create automated online businesses!
Disclosure: Some of the links on this website are affiliate links, meaning if you purchase anything from sites linked to from this site, I may receive compensation at no extra cost to you.
Add a header to begin generating the table of contents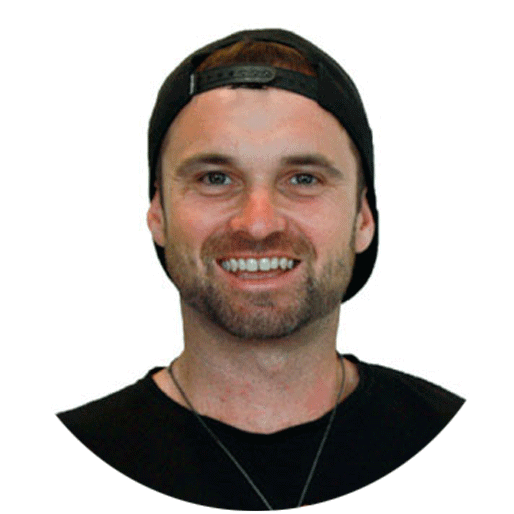 Phil Wilson is a full-time content creator and affiliate marketing expert. Before diving into the digital space, Phil was a Carpenter working a job he hated just to get by. Now he helped 1000's of people all around the world growth hack their new online businesses. Read more about Phil here.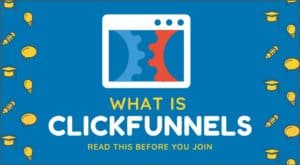 Online Business
What is Clickfunnels? Read BEFORE You Join! [social_warfare]If you have wondered why so many people are talking about Clickfunnels for landing pages and sales funnels,