10 Best Credit Card Affiliate Programs of 2021
If you're in the financial space and looking for good financial affiliate programs to join, you're in luck! We've gone ahead and researched the best credit card affiliate programs for you so you can find the best one for your audience!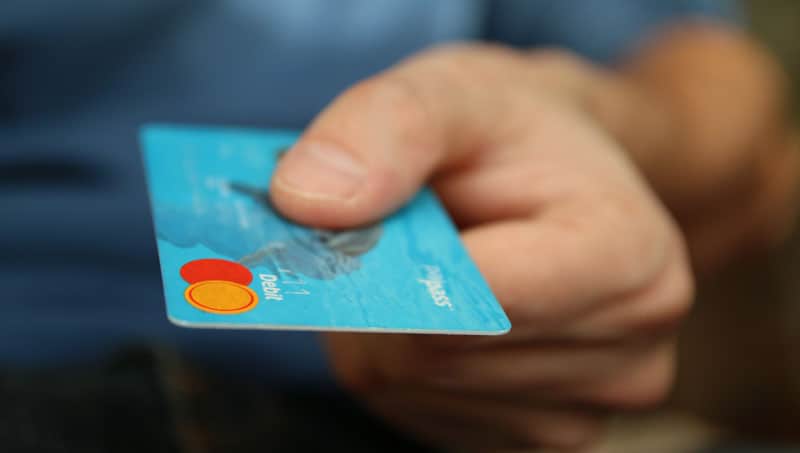 Credit cards are a way of life when it comes to most households. Did you know that 70% of all Americans own at least one credit card? That's an incredible number, which brings an incredible opportunity. As most credit cards have an expiry of 3 years which gives people the opportunity to change between renewals.
While this gives people an option to change, it makes a competitive market for credit card issuers to get dominate market share! This creates the needs for affiliate marketers and influencers to help share to their audiences by creating a lucrative credit card affiliate program.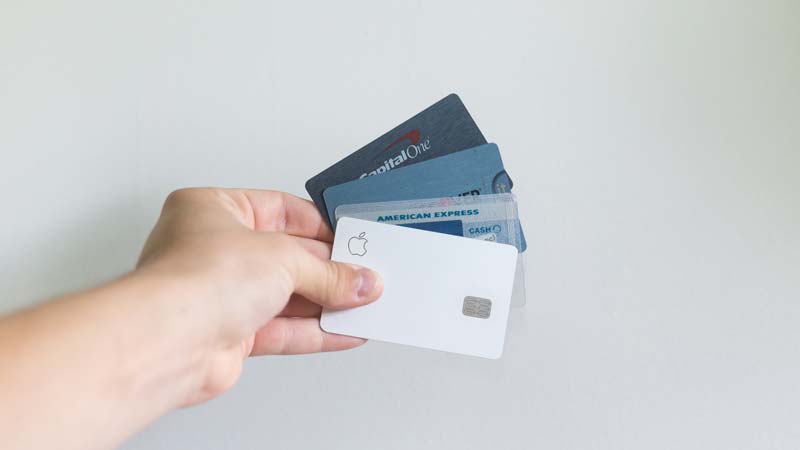 Credit Card Affiliate Programs
One of the best things about credit card affiliate programs is that they pay well. You can get anywhere between $25 and $125 per referral and with the offers credit card companies make, you can earn some really good money.
Even if you aren't directly in the financial niche, you can still add credit cards into your content. Especially in cases of travel, fashion, art, gaming, etc. It's an easy sell to make people get more benefits for the money they spend.
The hardest thing you'll probably face when trying to get affiliate sales from your content, is actually being approved for the credit card affiliate programs. There are so many laws and legal implications around content, but where there's a will, there's a way. It may even lower affiliate competition!
Ways you could promote Credit Cards to your audience
One of the best ways to get more referrals in affiliate marketing is to think how it's actually going to benefit your audience or how it's going to make them feel. Some common examples of these are:
Rewards Programs: A lot of credit card companies have different benefits for joining with them, for example one may have entry into certain airport lounges, or air milage, or petrol vouchers. Finding one you think will fit your audience could give you an edge
Problem Solving: When it comes to the differences in prices, interest, terms, etc people can get fickle. Find a common question people ask or reason people choose a particular credit card, and create content around that point.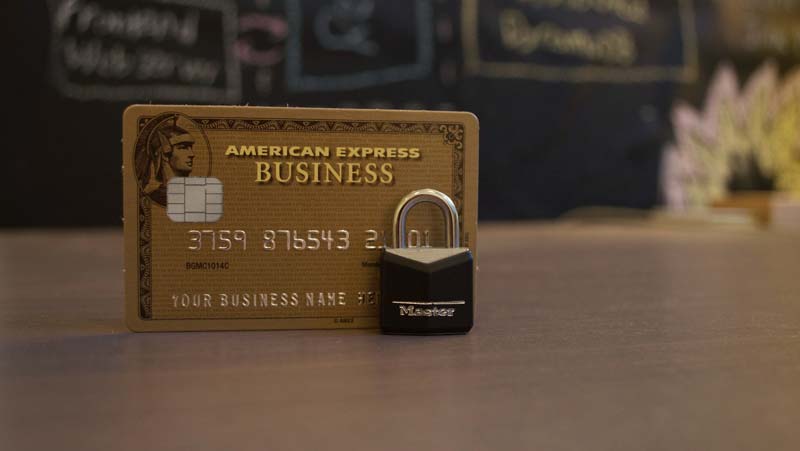 What to look for in a Credit Card Affiliate Program
As joining a credit card program can be a tough time, you want to find the right program before applying. There are a few things I would recommend you look into before starting the application process
Commission Structure
Like most offers, the first thing you want to look at is the commission structure. If it's only $5 vs a competitor's $50 then it's a no brainer which you'd lean towards more. That being said, it's the full reason why you should use that particular program. You have to keep in mind that it is still a good viable option and if beneficial for your audience.
Available Resources
Does the company offer resources to use in your website, for social media or have resources you can use for a video? Sometimes having to go and create your own resources can be a pain in the backside. That's why it's a bonus if the affiliate programs offer their own creatives and emails for you.
Affiliate Support
Sometimes but not always, companies provide affiliate managers to help their affiliates. This will be very handy when gathering information about the product and having them available to bounce ideas off or ask questions with.
Credit Card Affiliate Programs
One of the best things about credit card affiliate programs is that they pay well. You can get anywhere between $25 and $125 per referral and with the offers credit card companies make, you can earn some really good money.
1. Bankrate Credit Card Network
Commission Rates: Vary based on agreement with Affiliate manger
Cookie Duration: Undisclosed
Affiliate Program: In-house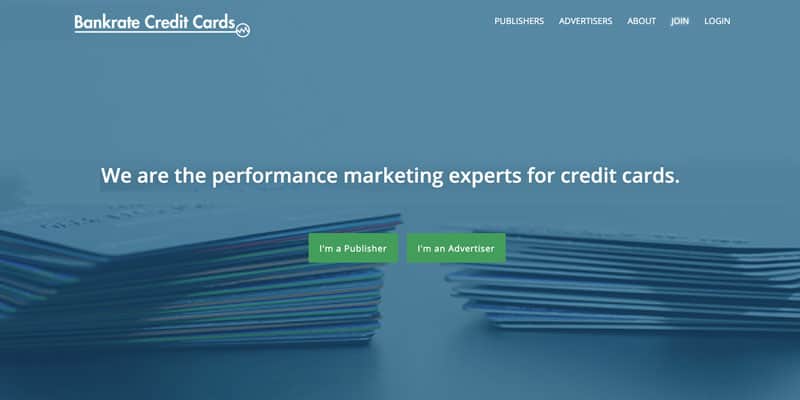 Coming in first is the Bankrate Credit Card Network which in my eyes is the leader for credit card affiliate programs. The Bankrate Credit Card Network is a credit card affiliate marketing program leader. One of the things that makes the Bankrate credit card network stand out ahead of others is their staff. They are well trained performance marketers, so know exactly how to position their products.
The affiliate program is in-house too so they work hand and hand with their affiliates providing some amazing resources, tools, content and data-solutions to increase conversions. Their credit card offers are with top issuers like Capital One, Discover, Chase, American Express and Citi.
Top reason to choose Bankrate Credit Card Affiliate Program: Personal affiliate program support, custom offers with the most popular credit card companies.
2. Commission Soup
Commission Rates: Varies based on agreement with affiliate manager
Cookie Duration: Undisclosed
Affiliate Program: In house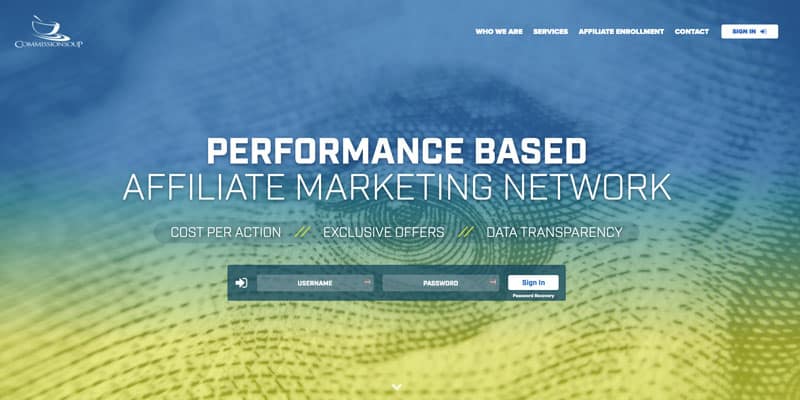 Commission Soup is another great option for credit card affiliate programs, as they have strong offers with some of the top credit-card issuers as well as top banks. In fact, they have the biggest selection of credit card offers in this list, which gives them a solid spot in number 2 for this list. 
Like Bankrate Credit Card Network, Commission Soup has it's own affiliate account support team who are there to discuss your marketing strategies and find the best offer for your audience. They also have an amazing affiliate platform as well as amazing creatives to use in your campaigns.
Top reason to choose Commission Soup Affiliate Program: Their huge list of credit card offers and their affiliate support team.
3. American Express (Canada)
Commission Rates: Up to $15,000 per lead
Cookie Duration: 7 days
Affiliate Program: Hosted In House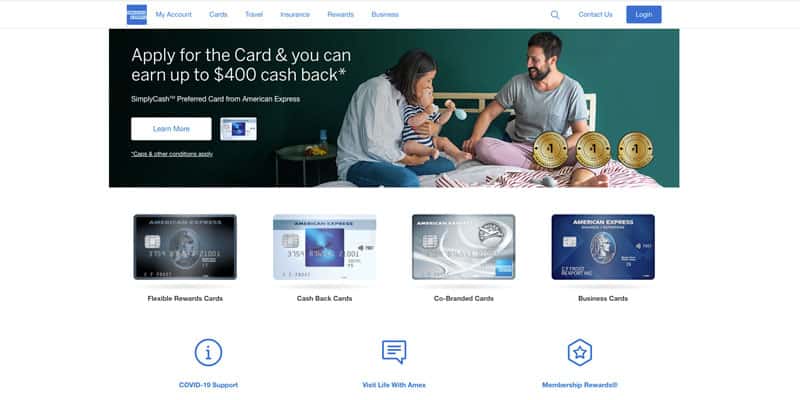 While this affiliate program is only specific to Canada, it is extremely lucrative if you can get the right referrals to the business. As mentioned on their incentive page, each lead you refer to the company can earn you up to $15,000 for the first year of signing up (depending on how much they spend).
As you can imagine, their Partners Plus program is quite difficult to sign up to and they have a strict guidelines of who can join, but if your criteria fits, it can be very lucrative for you!
Top reason to choose American Express Canada Affiliate Program: High commissions if you fit their Partner Plus program criteria.
4. Credit.com
Commission Rates: TBC
Cookie Duration: TBC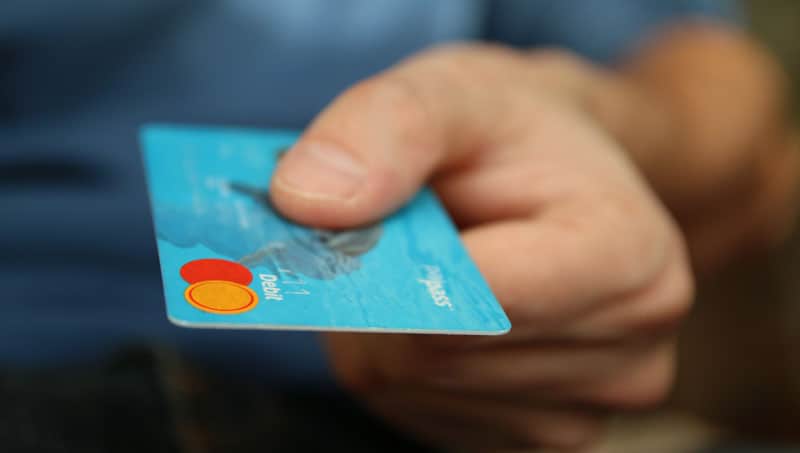 If you're looking for a credit card affiliate program that provides lots of tools for it's customers, then the Credit.com affiliate program is the one for you. The company was originally founded by experts in the financial industry who wanted to create a platform to help customers make better financial decisions. 
Inside of Credit.com, customers have access to free online tools, learning resources, unbiased comparisons, products and services. As you can imagine, their customer support is next level too, for both customers and affiliates as they're trying to be the go-to credit card company.
Top reasons to choose Credit.com Credit Card Affiliate Program: They provide huge value for their customers which increases conversions
5. Credit Assistance Network
Commission Rates: $1.25 per lead, $95 per conversion
Cookie Duration: 365 days
Affiliate Network: Shareasale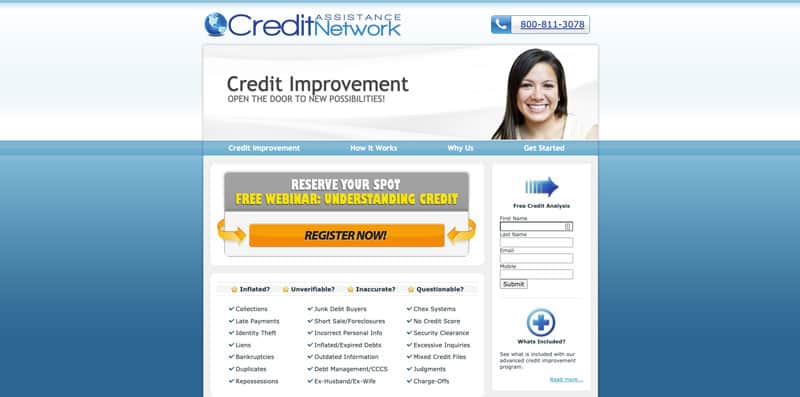 Credit Assistance Network is slightly different to other credit card affiliate programs out there, as it's technically not directed at getting a credit card. Instead, this company focuses on fixing credit scores, organising debt management and fixing personal issues. This can of course lead to getting a credit card and is a great entry for widening financial audiences.
The Credit Assistance Network affiliate program is hosted on the Shareasale platform, which may appeal more to some affiliates. You will still need to request to join however, but as long as you have a blog that focuses on financial topics, you should be ok. One of the benefits of the affiliate program, is they offer a wide range of coupons, creatives and special offers.
Why you should join the Credit Assistance Network Affiliate Program: You can increase lifetime customer value by giving them a pre credit card offer and fix their credit first.
6. Experian
Commission Rates: $0 – $100
Cookie Duration: 45 days
Affiliate Network: Commission Junction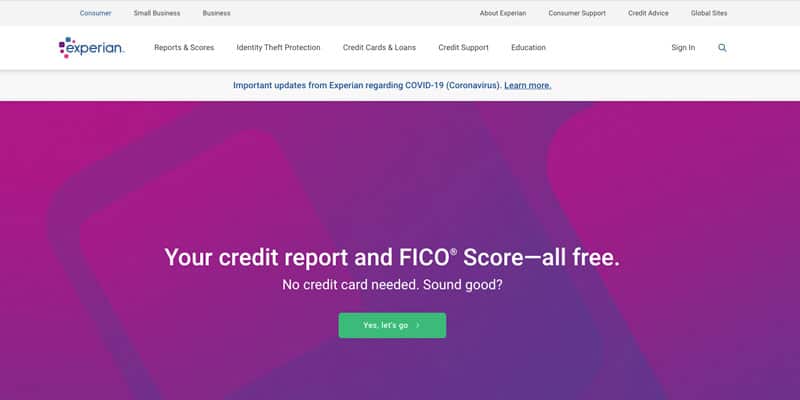 Another great option for credit affiliate programs is Experian who specialise in credit reports, fixing credit scores, identity theft protection and monitoring your credit online. They have supposedly given over 3 million credit reports over the years and are a leader in the industry.
If you are an affiliate who prefers using Commission Junction as your go to affiliate network, they are listed on there. You'll get all the benefits of using Commission Junction and use all the marketing materials Experian provides.
A good reason you should join the Experian Credit Affiliate Program: They are a trusted source for credit scores and it's highly desirable offer.
7. Progrexion Credit Repair
Commission Rates: $70
Cookie Duration: 90 days
Affiliate Network: Commission Junction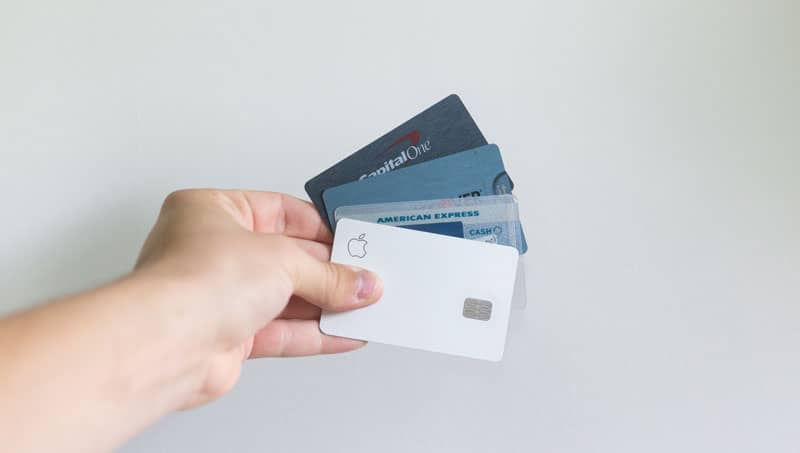 Progrexion's Credit Repair program is another popular program that a lot of financial affiliate marketers are joining. They mainly cater to the US market and have been around for around 10 years now. 
This affiliate program is also hosted on Commission Junction and boasts a $70 flat fee for qualifying leads into the program. Like all programs on CJ.com, you get all the creatives and resources you need to create your affiliate campaigns.
Top reason to join the Progrexion Credit Repair affiliate program: Trusted and low price point sale with a decent commission.
8. Flex Offers
Commission Rates: Multiple options
Cookie Duration: Differentiates
Affiliate Network: Flex Offers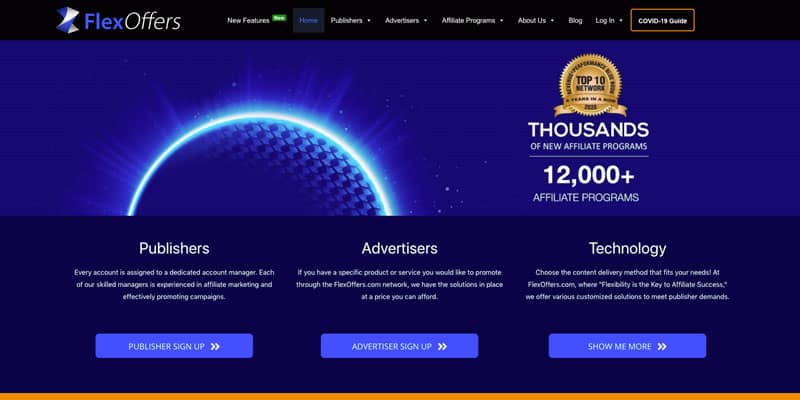 Flex offers is actually an affiliate network, but they have started taking on credit card affiliate programs to add to their already large offer base. Inside of Flex Offers, at the moment they have 2x credit card affiliate programs,  the Barclaycard and the Amalgamated Bank of Chicago Bank Card. By the time you read this article, there may be even more.
Flex Offers is a popular network that is growing very quickly. In fact they have over 12,000 offers on their network and provide their affiliates with all the tools and resources they need to create high converting affiliate offers.
Main reason to join Flex Offers Network: Trusted affiliate network with 1000's of offers.
9. Credit Karma
Commission Rates: $0.25
Cookie Duration: 30 days
Product Type: Flex Offers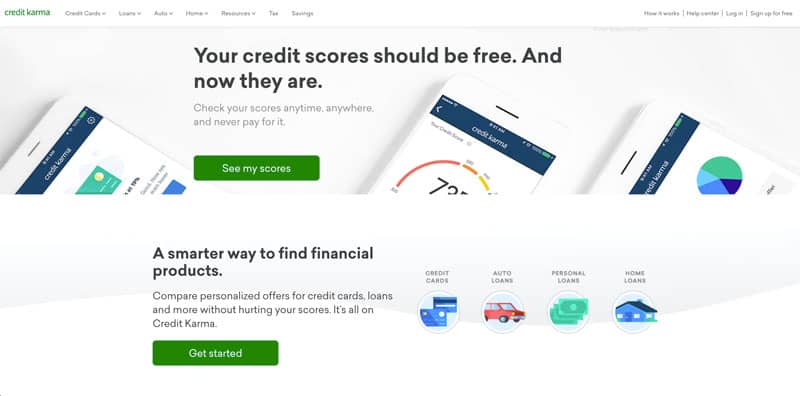 Credit Karma has a really catchy name which I personally think will help with their overall sales. They're a credit assistance company focusing on credit scores, insights, reporting and management. One of the things they are most proud of, is being a no-frills company with no hidden agenda's joining up (like upsells, etc).
Credit Karma is apart of the Flex Offers network and upon signing up for the Credit Karma affiliate program, you'll be provided with all the imagery, creatives and resources you need to create a solid affiliate program. The only downside is, the price point is low, meaning the commission is low. That being said, it is easier to sell.
Good reason to join the Credit Karma affiliate program: Low price point will mean easier to sell and create a buyers list
10. Capital Bank
Commission Rates: $25 per qualified lead
Cookie Duration: 30 days
Affiliate Network: Sovrn Affiliate Network
Capital Bank has a credit card on offer called OpenSky. OpenSky is a Visa credit card which is unique as it helps increase your credit score as you use it. One of the most powerful points of this credit card is, you don't require a credit check to get started. During sign-up, customers can choose their credit limit and lock in their contract by making a one-time refundable deposit. 
Capital Bank's OpenSky affiliate program is hosted on the Sovrn Affiliate Network (formerly Viglink) and also on Commission Soup. Some people say they prefer Commission soup as the reporting on Sovrn affiliate network is less desireable.
Why should you join the Capital Bank OpenSky Affiliate Program?: Users don't require a credit score check to get started, removing objection to joining.
If you face troubles being accepted
As you can see from this article, there are a lot of options when it comes to credit card affiliate programs. Especially as there are multiple different credit card offers within some of the networks to choose from.
The hardest part you'll probably face is being accepted into the programs itself as they are very picky who they decide to work with. The main criteria they want to see is a solid website with content, and/or an established audience that you can prove you have in the financial niche.
If you don't match that criteria or you do face any issues being accepted, there are other options. Instead check out some of the high ticket affiliate programs or download my affiliate program list and choose a program from there.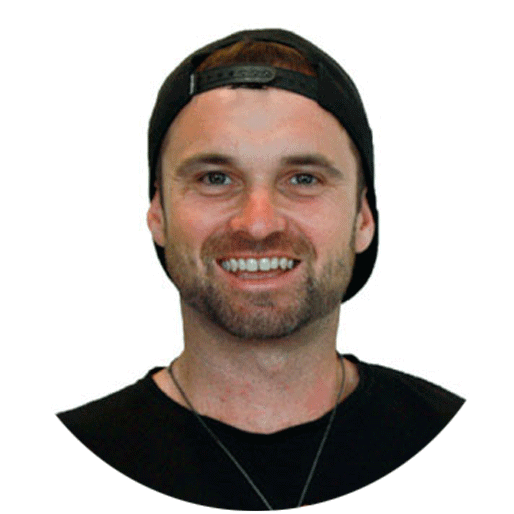 Phil Wilson is a full-time content creator and affiliate marketing expert. Before diving into the digital space, Phil was a Carpenter working a job he hated just to get by. Now he helped 1000's of people all around the world growth hack their new online businesses. Read more about Phil here.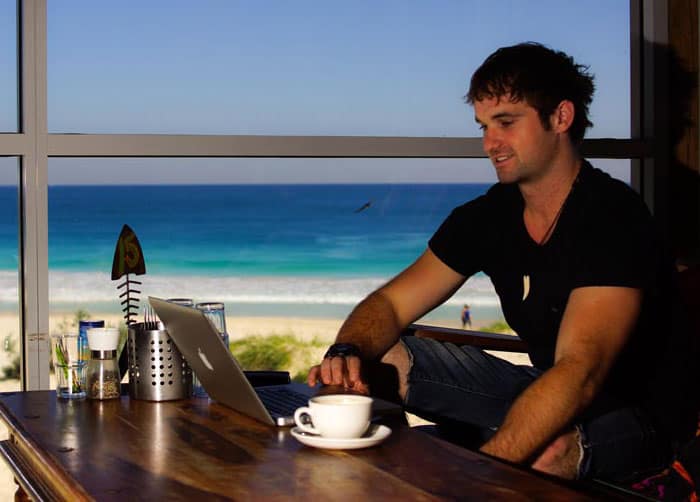 About Phil Wilson. After 10 years working a job I hated, I decided to learn about blogging and affiliate marketing. 6 years later, I've helped 1000's of entrepreneurs learn to create automated online businesses!
Disclosure: Some of the links on this website are affiliate links, meaning if you purchase anything from sites linked to from this site, I may receive compensation at no extra cost to you.
Add a header to begin generating the table of contents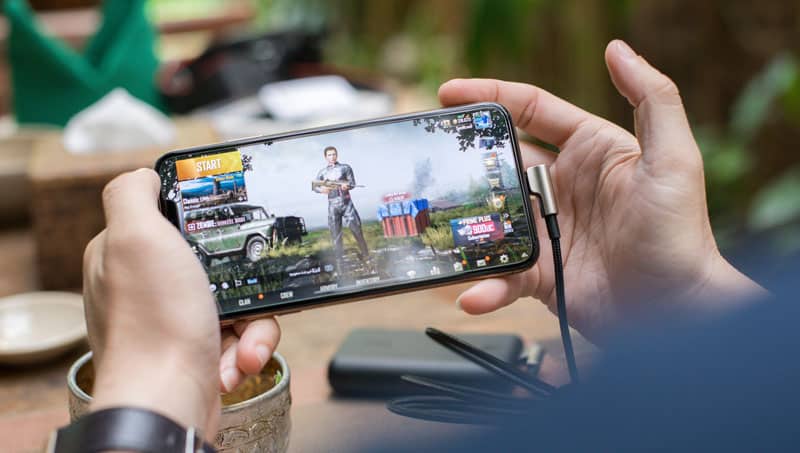 Affiliate Programs
25 Best Video Game Affiliate Programs of 2021 [social_warfare] As technology is constantly evolving, so is the gaming industry. There are now so many new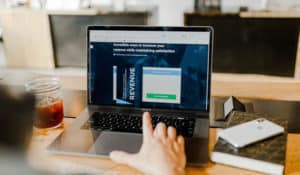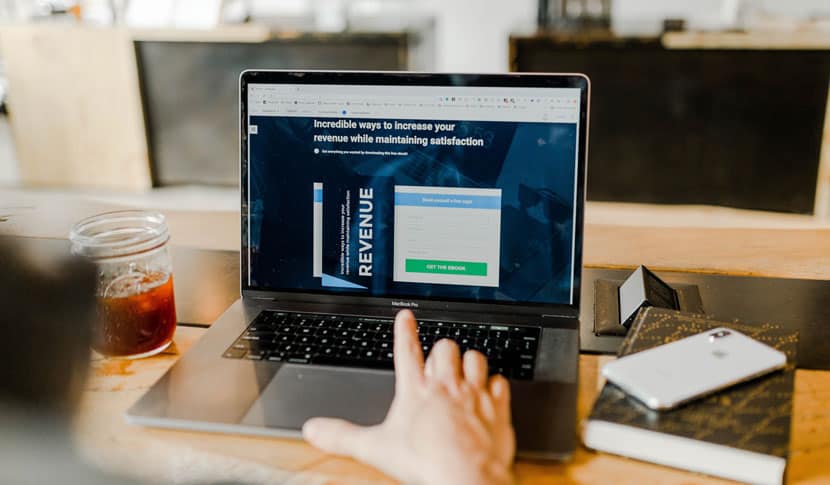 Affiliate Programs
20 High Ticket Affiliate Programs in 2021 [social_warfare] If you are looking to increase your income as an affiliate and looking for the right programs,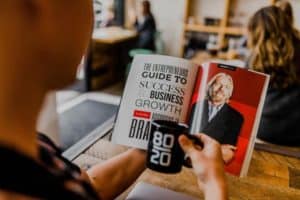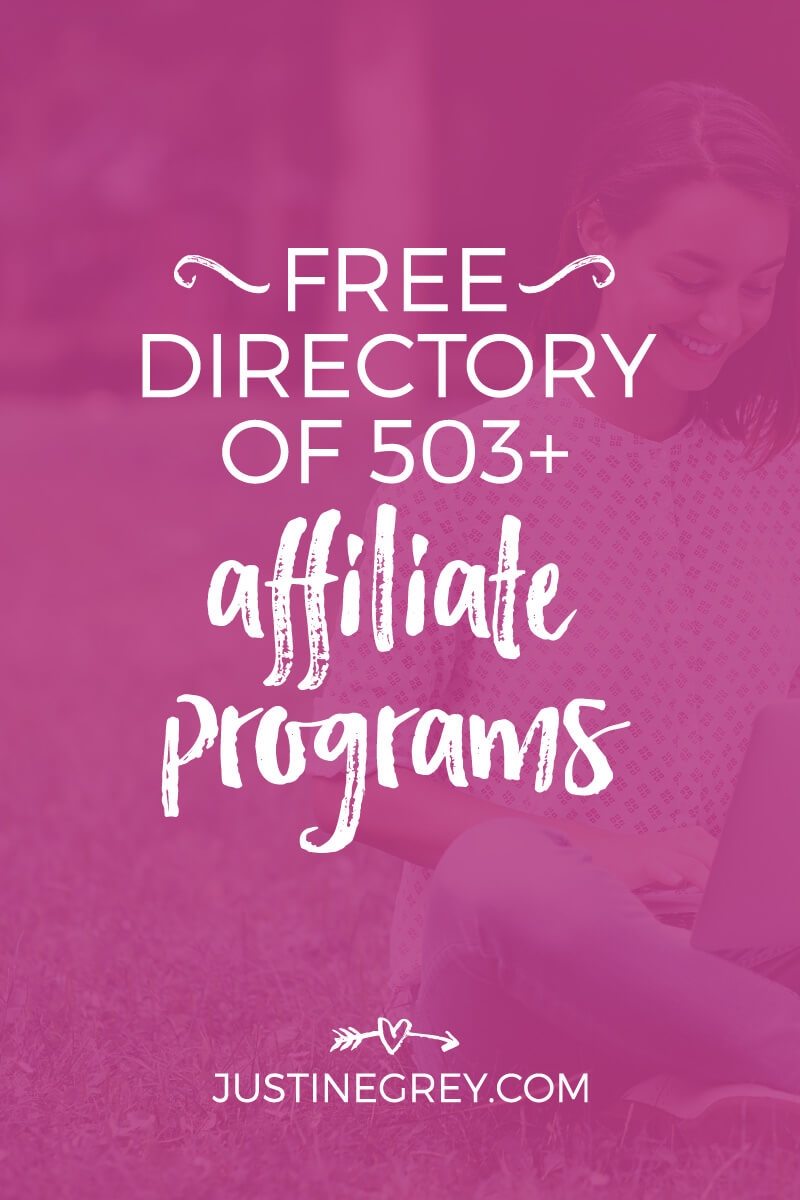 Affiliate Programs
20 Best Affiliate Programs in 2021 for Maximum Profits [social_warfare] Finding the best affiliate programs can sometimes be daunting. A lot of the times inside