20 Best Affiliate Programs in 2021 for Maximum Profits
Finding the best affiliate programs can sometimes be daunting. A lot of the times inside of the Facebook Community, this question gets asked a lot. Luckily for you, I have compiled what I think the best affiliate programs are categorised by niche. Enjoy!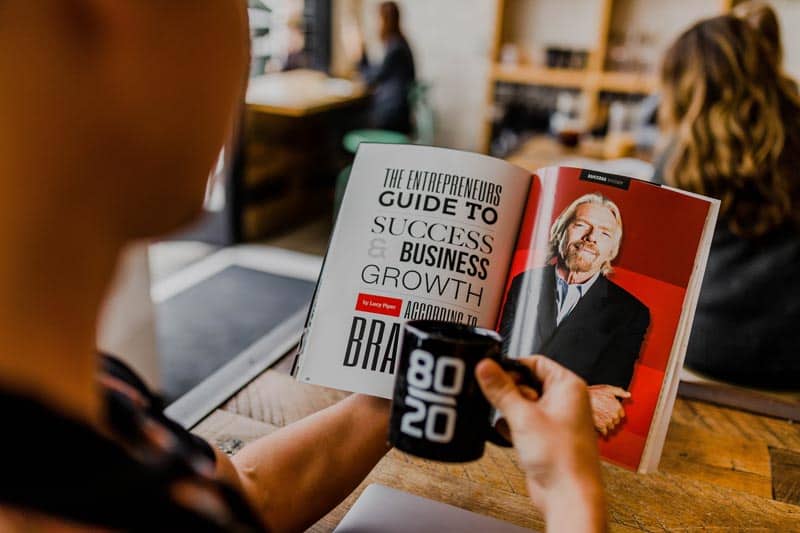 Popular Niches
Here are some of the most popular niches that people try to be affiliates for. Inside each niche are a tonne of affiliate programs to choose from. If you have any others you'd also like to recommend, feel free to let me know in the comments and I'll add them in!
20 High Ticket Affiliate Programs
10 Credit Card Affiliate Programs
25 Gaming Affiliate Programs
All Other Niches
If you find that the niche you are looking for an affiliate program for isn't listed above, there's more. Below are another 50+ affiliate programs for other niches on the internet both B2B and B2C.
Please note: I have tried to provide as much value as possible in this website. As it's based in the affiliate marketing space, it does also contain affiliate links for programs mentioned. If you decide to follow through and purchase items, I may earn a referral bonus which you can learn more about here.
Landing Page Affiliate Programs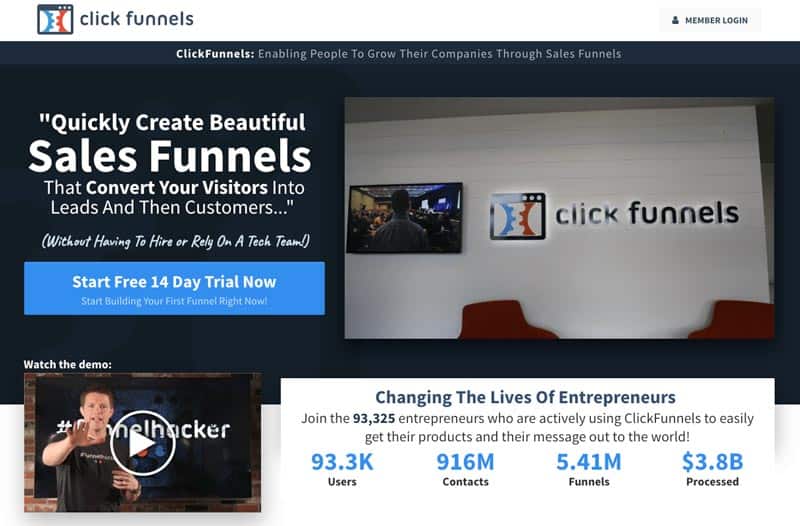 Clickfunnels: 30%-40% recurring monthly – sticky cookie
When it comes to landing page and funnel software, Clickfunnels is without a doubt the household name. Russell Brunson designed and created Clickfunnels specifically for marketers. It has an amazing user experience and is built with a load of features including: drag & drop funnels, upsells & downsells, membership functionality, timed sections and a built in checkout system.
Now the part that makes it very lucrative, Clickfunnels has what Russell calls a sticky-cookie. A little bit different to traditional sticky-cookies but essentially it means if you get a referral join Clickfunnels, any purchase of any product they make with that account, you'll get commission for. Clickfunnels offers a new compensation plan ranging from 20% recurring commissions for new affiliates up to 40% for super affiliates or early adopters. They also have a dream car incentive for those who refer 100 active members.
Leadpages: 30% recurring monthly – 30 day cookie
If you're a WordPress user or you're wanting to have an easy to use Landing Page builder, then Leadpages may be the option for you. The majority of time, bloggers use Leadpages on their websites as they have 'Lead Boxes' which are Leadpages Popup's or widgets you can host on your site. The main difference between Clickfunnels and Leadpages is, Leadpages is just that. It's single pages that you manually have to connect together, while Clickfunnels you can collate all the pages in one connected funnel.
The Leadpages Affiliate Program offers 30% recurring commissions and has a 30 day cookie. Leadpages also offers some additional training for it's affiliates which is great to see!
Landingi: 15% recurring monthly – 365 day cookie
Another smaller but powerful contender in the Landing Page & Funnel scene, is Landingi ("lan-din-gi"). The company itself is still relatively small and un heard of, but that doesn't reflect on the actual product. Landingi has in my opinion the easiest to use drag and drop builder, and the most accurate in terms of what you design and what it looks on desktop and mobile. As for landing pages, each Landingi page has an optin page and a thank you page built into the set which makes it easy to navigate through your library.
In terms of the Affiliate Program, Landingi isn't as generous as the others. They offer 15% recurring commissions with an incentive that your referrals also get a 15% discount. This makes it definitely worth it's value and a great opportunity for your audience.
BuilderAll: 100% on first sale, 30% recurring monthly – sticky cookie
I tried using BuilderAll for a month and found it to be very strange. It has very similar features to Clickfunnels but the drag and drop builder is a lot harder to use. To be honest, it was my least favourite builder I have used, but it may have become easier to use since then. The main reason people use it, is it is a very cheap software, so literally anyone can use it. It also has a product called Mailingboss which is apparently $50 for lifetime use.
In terms of BuilderAll's affiliate program, they offer their affiliates 100% commission on the initial referral, then 30% on the recurring payments.
Thrive Architect: 25% recurring monthly – 365 day cookie
Unlike all the other softwares listed above, Thrive Architect is actually a plugin that you install to your existing WordPress website and you create the designs inside your pages. Some would find this more favourable, while others not so much. The builder is easy enough to use and a lot of people actually use the builder for their websites pages. Hosting the builder inside WordPress can bring a lot of additional issues like website speed and security, but if you know WordPress well, this won't be an issue.
The Thrive products offer 25% recurring monthly commissions with a 365 day cookie, which is an insane length of cookie time. This product is great for bloggers and SEO guru's.
Website Hosting Affiliate Programs
Bluehost: $65 per sale – 60 day cookie
Bluehost is without a doubt the industry leader when it comes to hosting. Their product is the fastest on the market, the support is amazing and their compensation plan for affiliates is great too. Bluehost offers a range of products but the main are the hosting plans which range from $2.95 per month to $25.99 per month. They do offer a discounted rate for all new packages which make it an incredible seller.
The compensation plan for Bluehost starts at $65 per new referral and you can apply for higher commission rates and a special offer for your readers. I personally use the Plus Package and it is my #1 recommendation.
SiteGround: $50-$100 per sale – 30 day cookie
Bluehost's strongest competitor in the hosting world, is Siteground. I've worked with Siteground on a few projects with friends and it has performed well. I do have to admit though, there are a lot of restrictions. We constantly had issues with 'running processes' as well as 'disk space usage' as they had limits on it. After switching to the Plus Package, there were no limits at all
Siteground Affiliates can earn $50 per referral, and if they refer more than 5 people in a month, they bump up to $75 per sale. If they refer more than 10, they go to $100.
HostGator: $125 per sale – 60 day cookie
Hostgator is another original gangster that has been around for a very long time. They were the first hosting company I ever used and I have also helped build a company using Hostgator too. To be honest, the product isn't that good. We constantly had problems, like constantly. We had to keep upgrading and were always on the line to support. It was a LOT of hassle, we ended up moving.
They do have a great affiliate program though, $125 per sale. I would definitely try Hostgator and get your own opinion before you promote them to anyone else.
Fastcomet: $50 per sale – 180 day cookie
I used Fastcomet for 4 years and it was great for what it did. I had an unlimited website plan with them. The servers are a little slow but it is a much more affordable option to website hosting. The cPanel has no restrictions and the customer support are very active and really wish to help with any problems.
The Fastcomet Affiliate program offers $50 per new referral with a 180 day cookie.
Namecheap: 20%-35% per sale – 180 day cookie
For someone who is really bootstrapping their business, Namecheap is also a good platform they could use. They are extremely competitive with pricing for domains and hosting, and their service isn't that bad. You can definitely expect much longer loading times than Bluehost, but they still do ok.
Namecheap offer their affiliates 20% commissions for referrals to Domains, Whoisguard, Private Email and Premium DNS sales as well as 35% for Hosting Packages and SSL Certificate sales.
Email Marketing Affiliate Program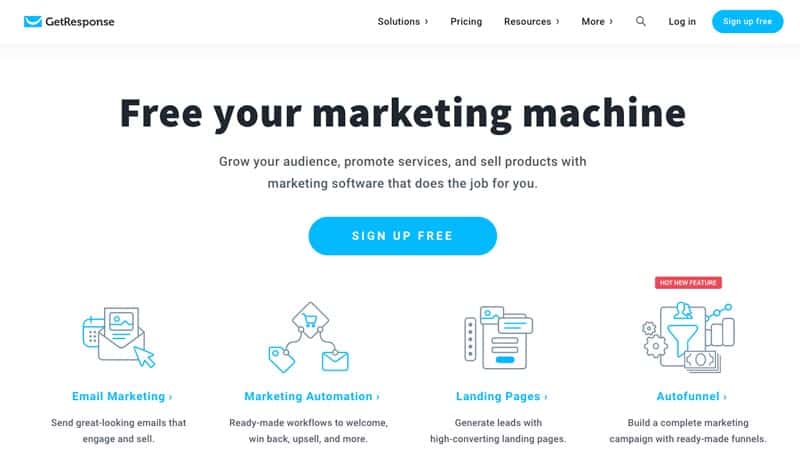 Getresponse: 33% recurring monthly – 120 day cookie
When it comes to email marketing, I always head straight to Getresponse for all my email marketing needs. They have all the bells and whistles when it comes to functionality, including automation, landing pages and they even have entire funnel sections. This makes it extremely useful for a range of customers including ecommerce stores, small businesses and entrepreneurs. It's also one of the cheapest softwares available.
The best part though, is their competitive affiliate compensation plan. You can either choose to get paid 33% on all recurring payments for customers you refer, or you can get paid $100 for every new customer you bring. Not only do you get paid more, but you also get a 120 day cookie, which is double what the majority of others offer.
ConvertKit: 30% recurring monthly – 60 day cookie
ConvertKit is one of the most popular options for bloggers and email marketers as they have great tools for wordpress and are easy to use. I personally haven't used ConvertKit much, but it is used by a lot of influential people like Pat Flynn, so you know it has to be good.
The ConvertKit compensation plan gives it's affiliates 30% of all recurring payments and they give a 60 day cookie duration.
Active Campaign: 20%-30% – recurring monthly
Active Campaign is probably the 2nd most popular in the list. Active Campaign is used more in the Social Media Marketing and digital marketing industries. They have all the same features as ConvertKit and they're actually a little more desirable to use. They also have a flexible pricing plan so you can pay for the tools you use, and leave out the ones you don't.
Now, the Active Campaign is a little different to the other affiliate compensation plans, as they use performance based tiers. You start off on the 'Silver Tier' which means you will earn 20% on all commissions. If you are able to bring in $500 of monthly active accounts, you then get bumped up to the 'Gold Tier' which gives you 25% commissions. Finally if you are able to generate $2000 of monthly active accounts, you move to the 'Platinum Tier' which means you get a full 30% on all subscriptions.
Aweber: 30% recurring monthly – 365 day cookie
Aweber is one of the original gangsters when it comes to Email Marketing. I started using Aweber in 2014 and back then, everyone was using it. I have to admit though, their service has been left behind in the current times. Aweber falls behind in terms of features compared to the others listed, and their rules are very strict.
Aweber offer their affiliates 30% recurring commissions for any sales they bring into Aweber.
Moosend: 30% recurring monthly – 60 day cookie
Finally in comes Moosend. Moosend is a new contender to the digital marketing space, but they're coming in hot. Being a new condenter, they are also the cheapest, but that doesn't mean they're the worst. In fact they have great features just like the other companies like including automation, autoresponders and they even have landing pages like Getresponse. They are also heavily focused into e-commerce and have a bunch of great tools you can add to your carts like abandoned checkout tags.
Moosend is the cheapest of the lot, but they are still coming in strong with 30% recurring commissions with a 60 day cookie.
WordPress Affiliate Programs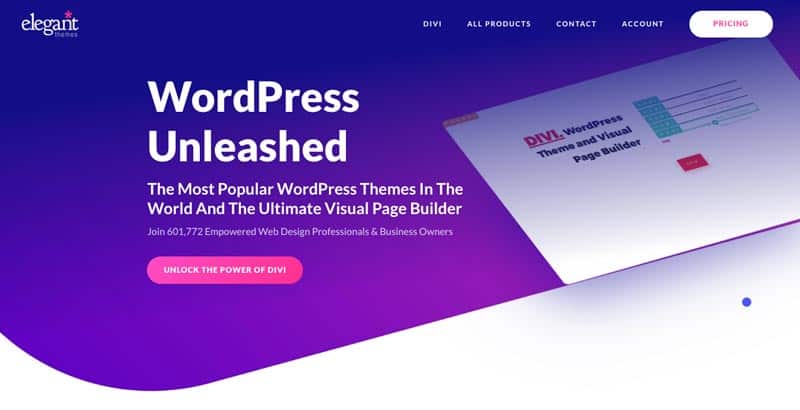 Elegant Themes (Divi): 50% per sale + recurring – 180-day cookie
When it comes to WordPress themes, Divi is by far my favourite of the lot. With an active community of Divi users over the world, it's even easier to get new ideas and support. Infact this website is built with Divi! As for the Elegant Themes affiliate program, they offer 50% recurring commissions for all referrals and they give a 180-day cookie.
Astra Pro: 30% per sale + recurring – 60 day cookie
One of the most popular WordPress themes is the Astra Pro theme. Astra pro boasts it's incredibly fast loading times and customisations. The team at Astra also have multiple other products to sell including Schema Pro, Ultimate Addons and WP Portfolio which are all highly popular also.
WP Rocket: 20% per sale – unknown cookie duration
Everyone needs fast websites. WP Rocket is the number #1 caching plugin for WordPress which makes this a simple sell. If someone's website is slow, get WP Rocket. It's as easy as that. They offer 20% per sale through the ShareASale affiliate platform.
Woocommerce: 20% recurring – unknown cookie
If you have built your website on WordPress and you sell products, memberships or services, Woocommerce might be perfect for you. With over 39 million downloads, Woocommerce is a powerhouse of a tool! The Woocommerce Affiliate Program offers 20% on all sales.
Envato Market: 30% per sale – 30 day cookie
Envato Market is a huge platform full of custom builds by developers that are for sale. If you ever wanted to find something in particular on the internet, my first choice is always Envato Market. Their affiliate program offers 30% commission on all initial purchases with a 30-day cookie.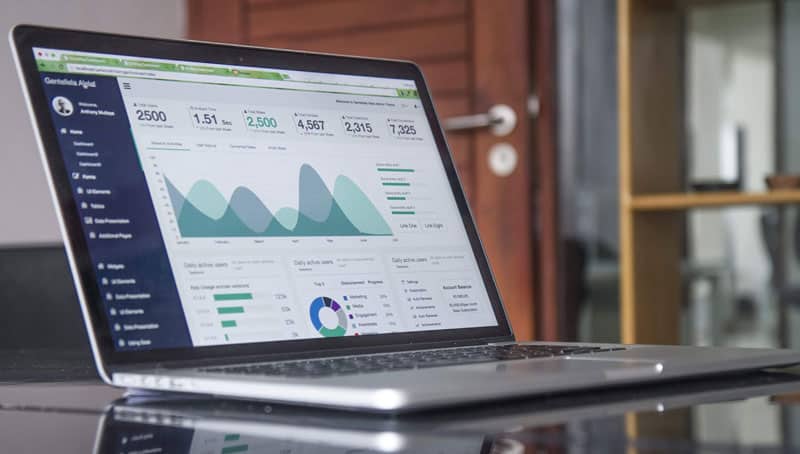 Best Affiliate Programs: Recap
Hopefully, if you have gone through this article, you have found the best affiliate programs that suits your needs. One thing to remember, it doesn't matter about the price points if the product doesn't help its customer achieve anything. That is why I always recommend trying a product before becoming an affiliate of the company and promoting it.
If you've got any additions to the list, or you have any questions or comments, let me know below and if you're new to the affiliate marketing game, make sure you check out our community!
If you're in the financial space and looking for good financial affiliate programs to join, you're in luck! We've gone ahead and researched the best credit card affiliate programs for you so you can find the best one for your audience!
Credit cards are a way of life when it comes to most households. Did you know that 70% of all Americans own at least one credit card? That's an incredible number, which brings an incredible opportunity. As most credit cards have an expiry of 3 years which gives people the opportunity to change between renewals.
While this gives people an option to change, it makes a competitive market for credit card issuers to get dominate market share! This creates the needs for affiliate marketers and influencers to help share to their audiences by creating a lucrative credit card affiliate program.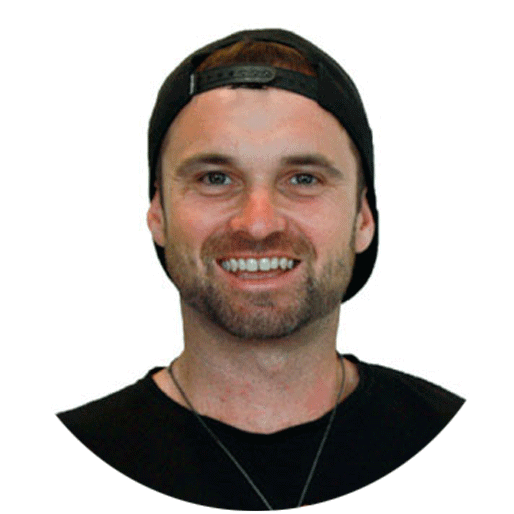 Phil Wilson is a full-time content creator and affiliate marketing expert. Before diving into the digital space, Phil was a Carpenter working a job he hated just to get by. Now he helped 1000's of people all around the world growth hack their new online businesses. Read more about Phil here.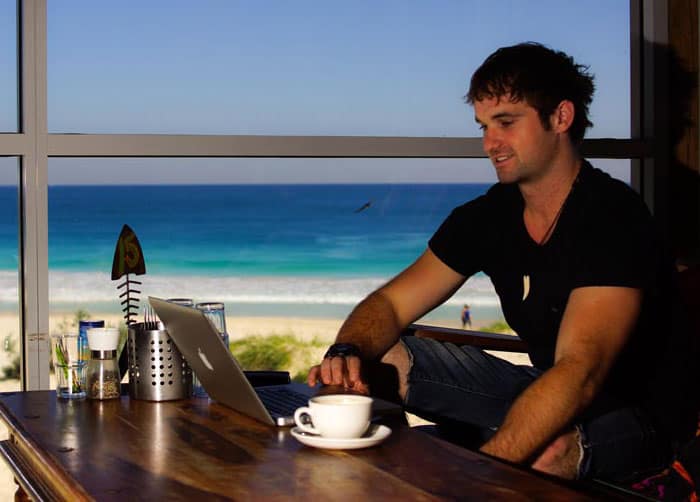 About Phil Wilson. After 10 years working a job I hated, I decided to learn about blogging and affiliate marketing. 6 years later, I've helped 1000's of entrepreneurs learn to create automated online businesses!
Disclosure: Some of the links on this website are affiliate links, meaning if you purchase anything from sites linked to from this site, I may receive compensation at no extra cost to you.
Add a header to begin generating the table of contents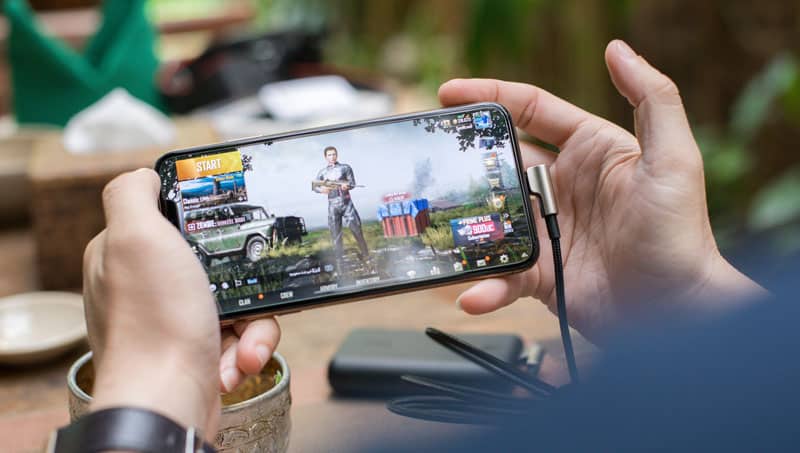 Affiliate Programs
25 Best Video Game Affiliate Programs of 2021 [social_warfare] As technology is constantly evolving, so is the gaming industry. There are now so many new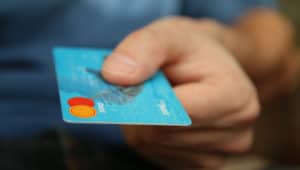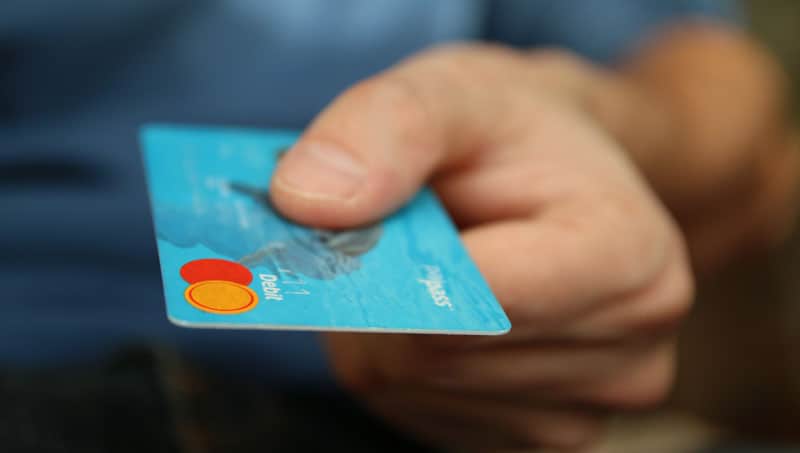 Affiliate Programs
10 Best Credit Card Affiliate Programs of 2021 [social_warfare] If you're in the financial space and looking for good financial affiliate programs to join, you're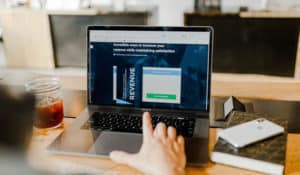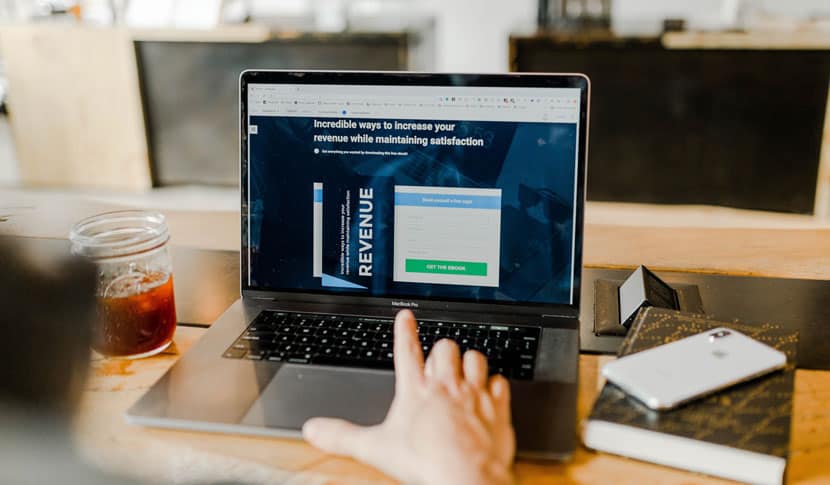 Affiliate Programs
20 High Ticket Affiliate Programs in 2021 [social_warfare] If you are looking to increase your income as an affiliate and looking for the right programs,