Best Things to do in Pai, Thailand
Pai must be one of the most unexpected, crazy and hippie towns I've visited. If you are ever visiting the area, here is my personal list of things to do in Pai, Thailand.
Also if you are heading to Pai from Chiang Mai, check out my post The easiest way from Chiang Mai to Pai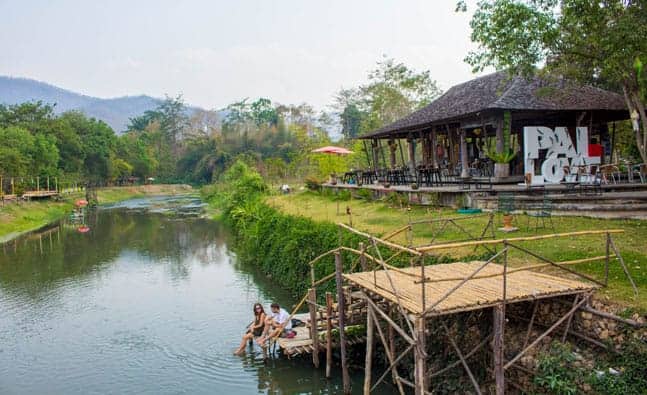 Pai must be one of the most unexpected, crazy and hippie towns I've visited. If you are ever visiting the area, here is my personal list of things to do in Pai, Thailand.
Also if you are heading to Pai from Chiang Mai, check out my post The easiest way from Chiang Mai to Pai
Things to do in Pai
From the moment I stepped off the minibus and walked 10 metres down the main walking street of Pai, I realised I was somewhere unique. Pai is known to be the chill out town and attracts a lot of hippies and yoga enthusiasts. Here are my favourite things to do in Pai should you visit! The streets are filled with trendy food shops, super colourful clothing stands, fresh fruit and produce stalls everywhere and 90% of people are wearing colourful baggy clothing. I admit I felt very refreshed when arriving in Pai as the pace of the town moved a lot slower, the streets were less packed than Chiang Mai, traffic was much slower and the surrounding mountains gave a relaxing sensation. Although as much as I love relaxing and soaking in the surrounding vibes, the weather was getting worse so I had to make a game plan ASAP. After a little Google research, I found these places that looked epic.
Mo Paeng Waterfall
While it doesn't look like much in the photo (I have no idea where the flow is, it rained the night before!) no trip is complete without seeing a beautiful waterfall. About a 20 minute scooter ride from Pai town is Mo Paeng waterfall and on good days, this is the place to cool off and chill from that Thailand heat.
Side Note: When I was biking to the waterfall, there was a police checkpoint. They didn't check my license however, they were searching for drugs (marijuana) and upon finding none, they let me go. The police are cracking down on drugs in Northern Thailand so be aware, the charges are severe.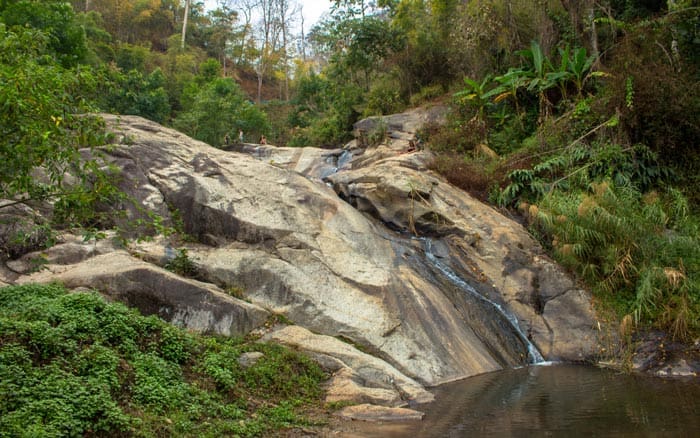 Wat Phra That Mae Yen Pai
What Phra That Mae Yen is a new statue to Pai and is an amazing place to visit. From the epic view from the top of the stairs overlooking Pai to the detail put in to the stairwell, it is a must see thing to do. It actually isn't complete (at the time of writing this) as the stairwell from the main road is still being layed. In saying that it is still easily accessible and definitely worth going to.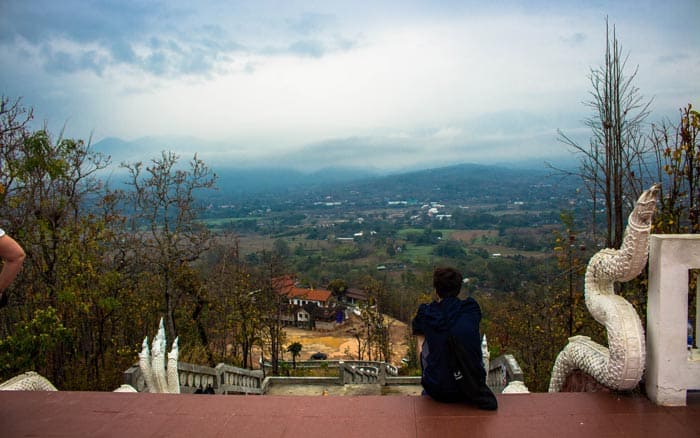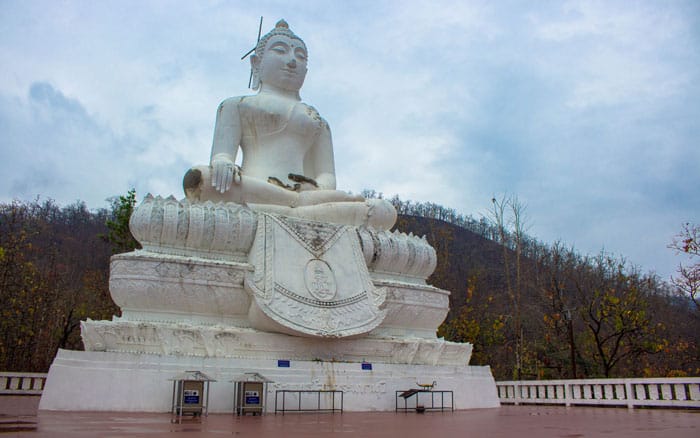 Coffee Shops
Pai is known for its quirky signs and coffee shops. When coming from Chiang Mai to Pai, you will notice majority of these landmarks in the last 10kms to Pai. On good days, you can see the whole valley and the sight is nothing but spectacular. A great place to chill out and try some great local coffee!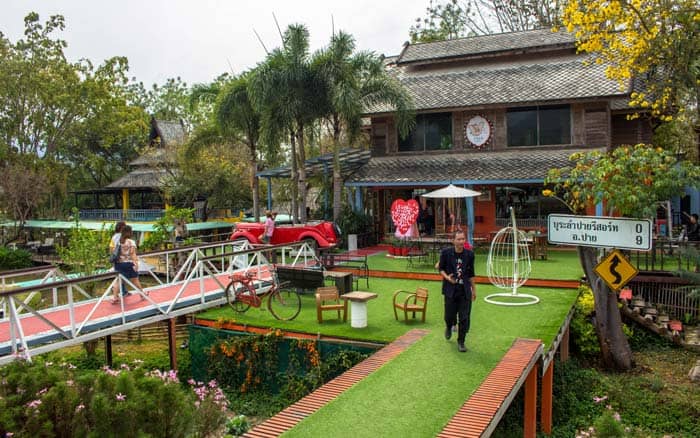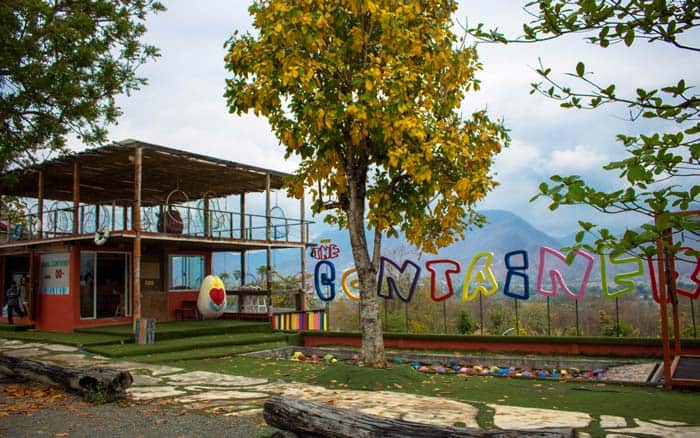 Hot Springs
Now I personally didn't go into the hot springs. The day wasn't the best for it but I heard they were amazing and there are a few options to go to depending on your budget. There is the main Yellow Springs National Park which is good but costs 300 baht per person, so to the budget traveller, this may be off putting. Down the road further too there is the Pai Hotspring Spa Resort which is for the more luxurious traveller where you can relax and get pampered at the same time. For the cheaper traveller however, towards the main road more there is a Pai Hot Springs Camping area in which you don't actually have to be staying to use the Hot Spring pools. You can easily find them on Google if this is which you wish to do.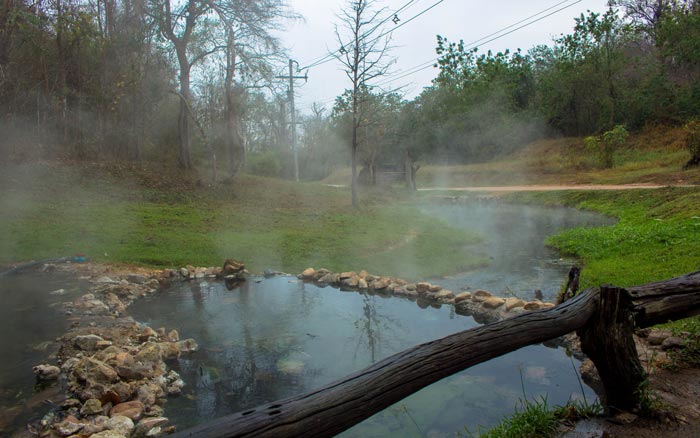 Memorial Bridge
The Pai Memorial Bridge is a iconic part of Pai and attracts hundreds of tourists per day to it. It is located adjacent to a highway bridge and was actually built by the Japanese in 1942 to transport weapons across it on route to Myanmar during World War II. I have to admit, for a bridge it was very impressive and to make it a perfect photo opportunity, there is an old tricycle chained to the bridge you can take photos with. Don't laugh at my pose, I freak out when the timer is on and don't know what to do!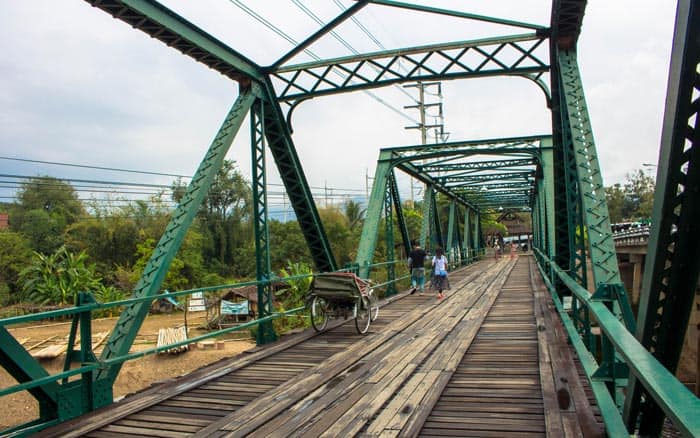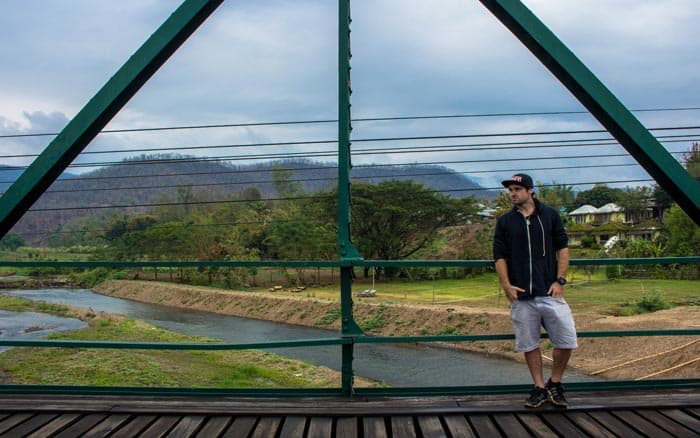 Pai Grand Canyon
The Pai 'Grand Canyon' as the locals like to call it is actually pretty amazing. Just a 10 minute motorbike ride from Pai and you will reach the steps to the canyon. I admit I was impressed when I walked up, these dodgy yet awesome looking walking tracks over the hill tops make the perfect place to appreciate how amazing the surroundings are. Also it is the perfect place for sunset and it usually gathers a good crowd. There are a few ledges to take epic photo's too if you're not scared of heights like I am!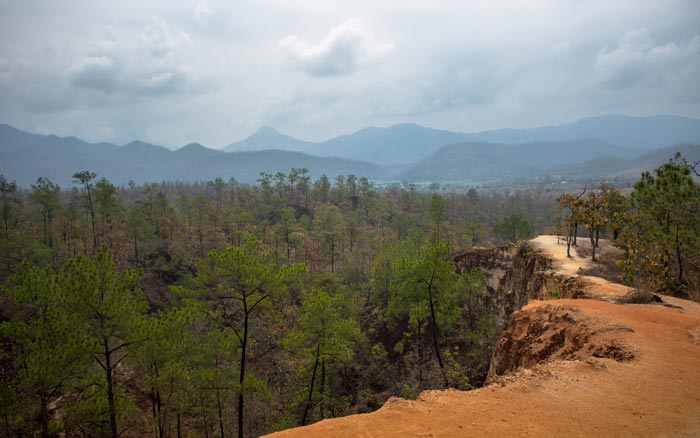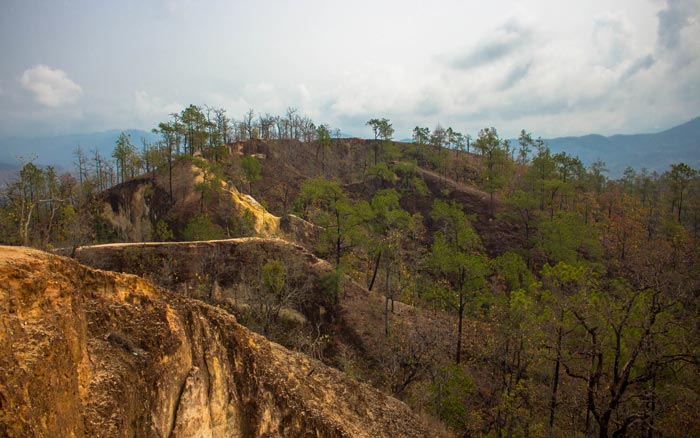 Yan Lai Sunrise Viewpoint
Before you say anything, yes I know there is no sun in my photo. Weather permitting, this is the most amazing place for a sunrise. You will have to leave around 6:00am to get here in time but the sunrise will be so worth it. About a 20 minute motorbike ride from Pai town is Yan Lai viewpoint and for a simple 20 bah t entry fee you can see the sunrise on the top of a hill overlooking Pai. Too see the sunrise on a clear morning,
check out this photo on TripAdvisor.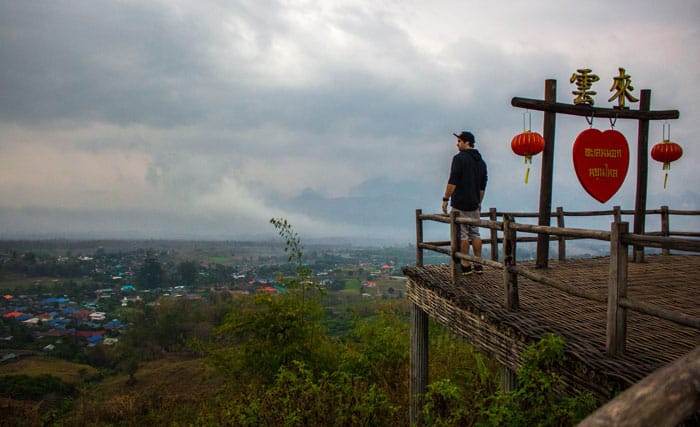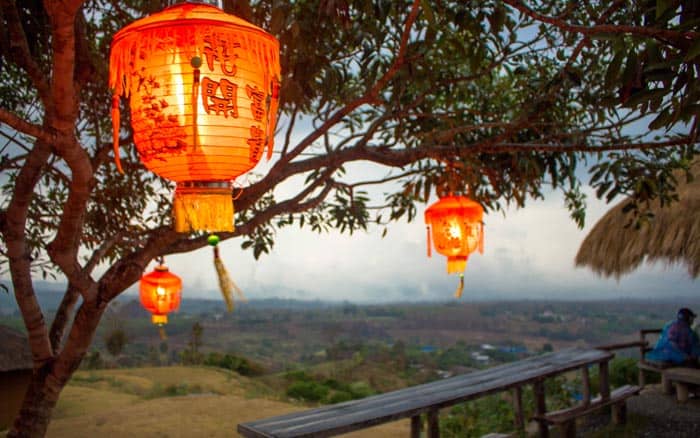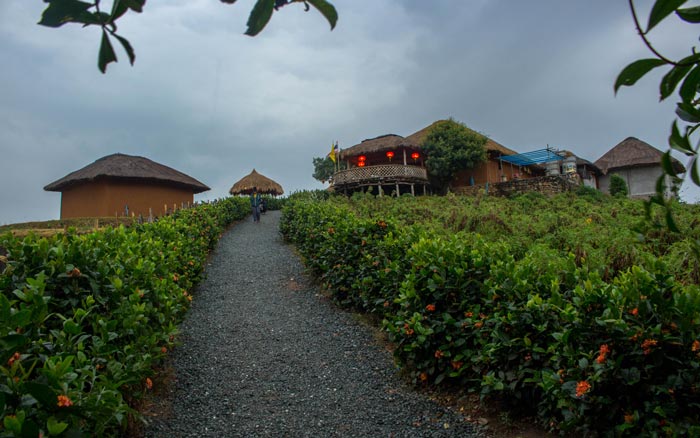 Night Markets
The Pai walking street is one of my favourite walking streets I have been to. Unlike the hectic 
Chiang Mai night markets
, the Pai night markets are less crowded and have a lot of healthy food options and fresh produce. My absolute favourite was the Coconut Ice cream, vegetable dumplings (20 cents each), banana spring rolls, fresh coconuts, chicken tenders, the list will go on.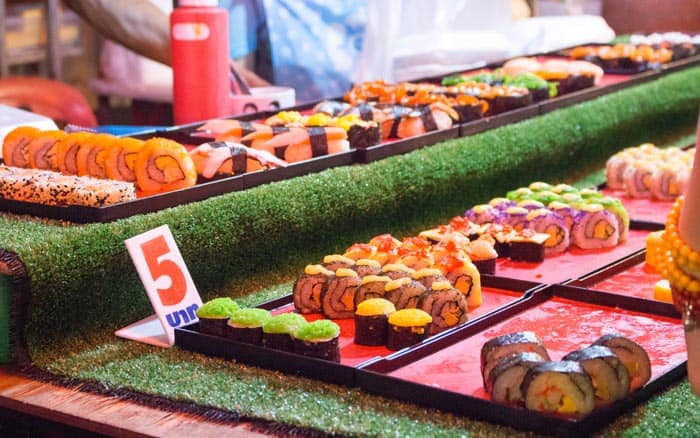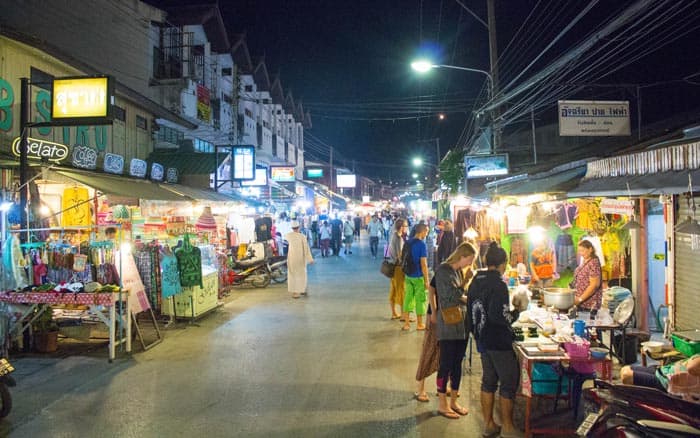 The Grand Circus School & Hostel
I thought I'd add this one in here because it's nothing like I've experienced before, even though it isn't really one of the things to do in Pai. When I first heard about The Grand Circus School & Hostel, I was expecting classes where we would all follow the instructor and learn fire dancing or what have you. Instead it is more like small festival. This place attracts a lot of hippies, weed smokers, early 20's backpackers and the occasional older person trying to live in the moment. The area was perfect, a short 10 minute walk from town on a hill was the grounds and it had a main open area shelter, a smaller hang out shelter with pool table, DJ set up and couches to sit and then outside was an infinity pool, a slack line and a small hut (smokers hut).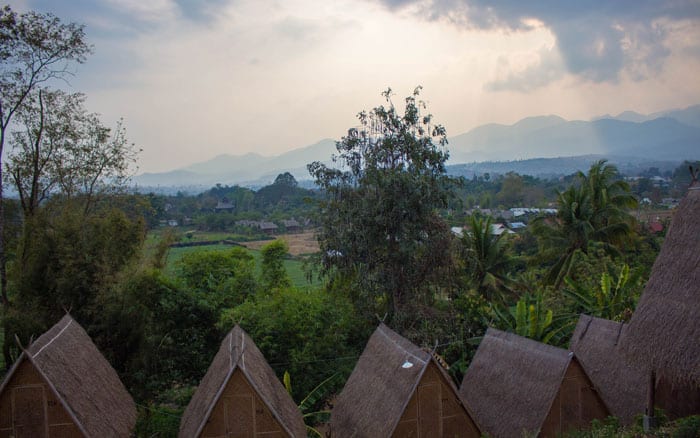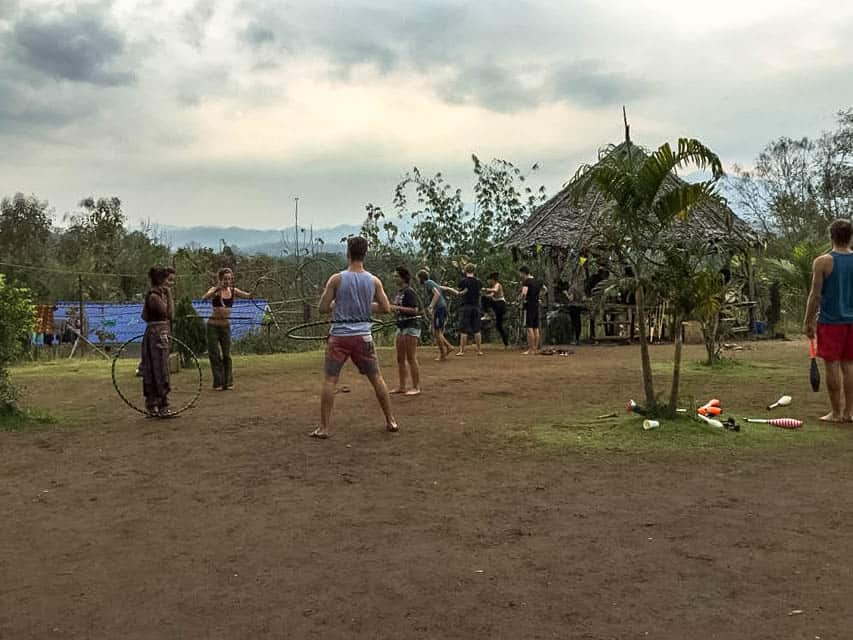 The accomodation was awesome, I got a single private hut for around 300 baht per night which was built of bamboo and had a queen size bed in it with mosquito net. Although all the bad reviews, I had a fantastic sleep there. Every morning they had Yoga to start the day, and night was a themed party, From open mic to fire dancing, there was always good times to be had.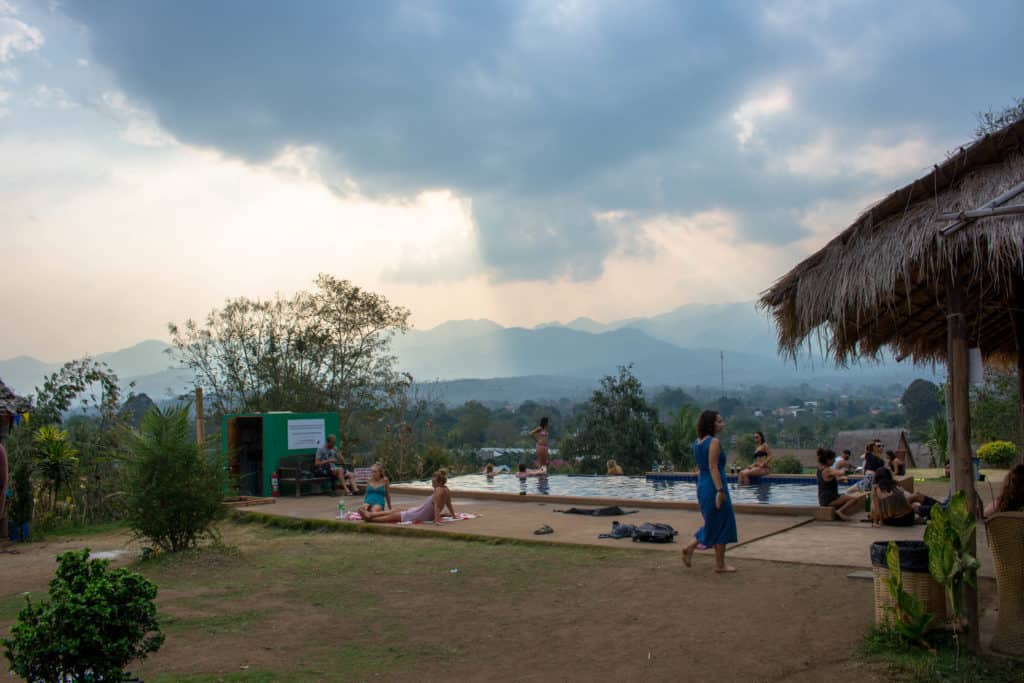 My Pai Experience
Although I was in Pai for only a short time, I would go back for sure. I personally only left because the weather was meant to be bad for a week or so, so it made sense to go chase the sunshine rather than hang for a week. The surrounding landscapes are just breath taking and the drive to Pai itself is incredible. If I was to do it again, I would definitely hire a road bike and do the entire Mae Hong Son loop stopping in Pai for 3 or so nights.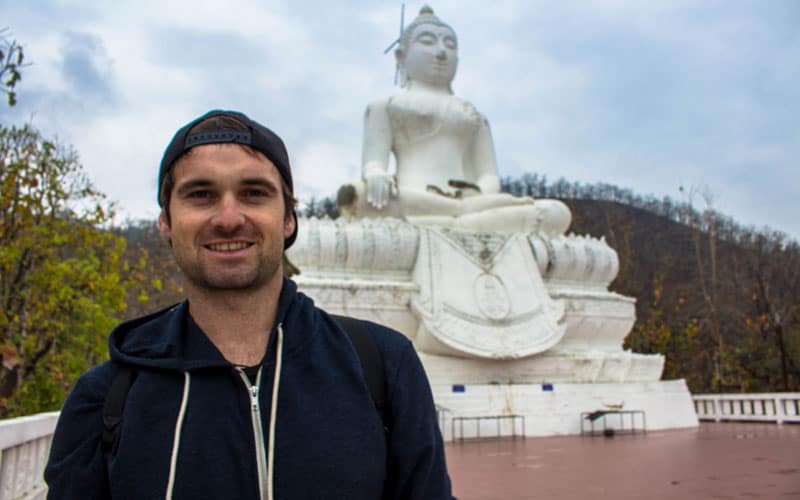 I hired a bike from Aya Service for 140 baht (100 baht + 40
insurance
) and completed all of these in a day but only because the weather was getting worse. They are very close but do not risk your life if you are untrained on a motorbike (I saw 4 crashes while on the road for 1 day!) and not licensed to drive one. Also ensure if you do drive, you have an International Drivers Permit. They do have checkpoints and will check.
If you're heading still travelling from Pai, make sure you check out Chiang Mai and Chiang Rai!