World Nomads Travel Insurance Review
Why you need World Nomads Travel Insurance. Travel Insurance is one of the most neglected subjects in the world of travel.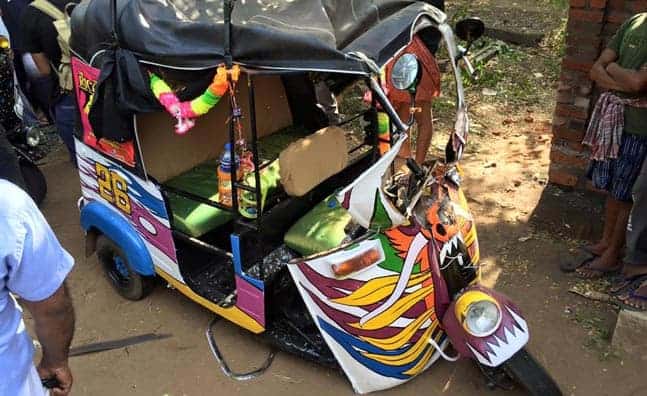 Majority of people think that all policies are the same and you will get covered just like everyone else but the truth is, they are all very different. The last thing you want is to be stuck somewhere in a crisis or even worse, needing medical attention but not being accepted for medical cover. But let's face it, who is really going to be bothered going through all the fine print to make sure everything is what we think it is? I did 2 years ago before I went for my first RTW trip and I was surprised at what I found. 
Majority of companies didn't cover you for a lot of activities that involved danger, ie: surfing, hiking, mountain biking, diving etc. Not only that but a lot of companies will have to review your request for coverage for up to 5 days before actioning. Also, a big deal-breaker for some was that you had to call to make a claim, there was no way you could make a claim online. You would expect your travel insurance to be more user-friendly, right? The shocking truth is, travel insurance makes up to 1.9 billion dollars per year just in the US yet they still want to hold on to every dollar as if they are going broke. Luckily I found a travel insurance company tailored for the travellers. World Nomads.
My World Nomads Review
After months of searching through review sites, checking the pro's and con's of each insurance company, I decided to go with World Nomads for a variety of reasons.
Firstly they are the recommended Travel Insurance company from Lonely Planet and are also recommended by hundreds of travel bloggers.
Second is they have your policies all laid out for you carefully from what you will and won't be covered for. It makes life so much easier knowing what you will actually be covered for.
Thirdly they have great customer support service, I have had to call them a few times during my travel for luggage not arriving and they were very helpful and fast-acting.
World Nomads is cheap for what they offer
It is listed in the top 4 reviews.com reviews for budget travel insurance companies
Adventure Activities you get covered for
Unlike all the other travel insurance companies, World Nomads has a great layout for those more adventurous activities you may do on your travel. Here is the A-Z List of Adventure Activities to see if you will be covered by all the activities you plan to do. This I had planned to do Muay Thai, Surfing, Kayaking and Mountain Biking, I was glad to know that World Nomads had my back for all of the above. Each country has its own broken down a comprehensive list so you know exactly what you can and can't do. Make sure you check it out!
Making Insurance Claims Online
As mentioned earlier, World Nomads has an online portal for making claims online which is a huge help when overseas. Making the actual claim couldn't be easier too, simply click the 'Make A Claim' button and it will walk you through a series of questions, tell you what details you to need to provide and that's pretty much it! Also, they make it very easy to extend your travel insurance online if you're already travelling which is sweet!
All insurance companies have terrible reviews online. There are some circumstances where the traveller just didn't meet the criteria within the policy and they weren't covered. It is very important that you also pre-read the requirements for making a claim too if something goes wrong on your trip. Keep these things in mind:
Follow the law. As simple as it sounds, obeys the law. Just because you get given the keys to a motorbike in Asia doesn't mean you're travel insurance will cover you if you crash. If you're not licensed to drive one in your home country, you won't be covered for it there. Also never take illicit drugs, apart from the health risk of it, some places have death penalties for possession so it's really not worth the risk. You can still enjoy yourself while doing it legally!
Document all your valuable items. If you ever need to make a claim, there are a few steps to follow to ensure you'll get reimbursed. First, you'll need to prove that you actually bought it, so have the purchase receipts and also it pays to take a photo of everything you're taking with you to prove you did have it with you. That and if an item gets stolen, you MUST get a police report. Majority of people do not get their claims accepted as they haven't got a police report. A good practice is to read your policy and understand exactly what is required to make a claim
Document your sickness. As annoying as it might seem, call your insurance company as soon as you get sick, they will provide you with a list of recommended practitioners in the area. Also keep all documents you receive as sometimes claims can go between practitioners, insurers and you so it can take a while. The more documents are the better.
Read your insurance policy. You're probably rolling your eyes but it is one of those things you seriously have to do. It will have the information from missing flights to losing luggage and being robbed. You will be pleased that you did.
List of common things not covered. From pre-existing medical conditions to extreme sports, here are a list of things you are just not getting in a general insurance travel policy.