Night Markets in Chiang Mai, Thailand
I recently came to Chiang Mai for a few weeks and heard they had some great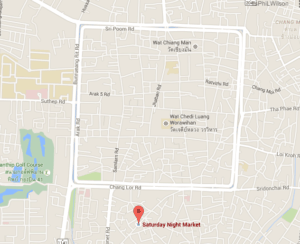 street markets, but the Saturday night walking street Chiang Mai was a sensory overload. To Saturday markets are located at 'Wua Lai Rd, Mueang Chiang Mai District, Chiang Mai 50100' or click on the map to open
Google Maps
. I personally suggest you get there between 6:00 pm and 8:00 pm if you want to avoid the madness!
Saturday walking street Chiang Mai
I arrived at around 6:30 pm as the 'official' time it started was at 4, so I allowed for time for everyone to get set up etc. It wasn't too busy when I first got there which was nice, there were hundreds of stalls along the 1km stretch of road and I thought I'd do a quick lap to see what was there before I started buying things. By the time I got to the end and turned around to start coming back, this is how busy it got.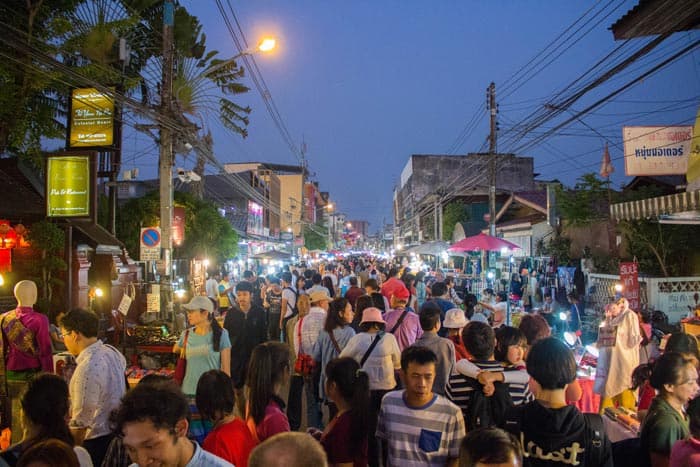 But in saying that, the atmosphere was amazing even though it was a little crowded. The streets became vibrant and the everyone was smiling gazed at all the items on display. The food was incredible and there was so much to choose from! Also, there was a huge range of vegan and vegetarian, there was something for everyone.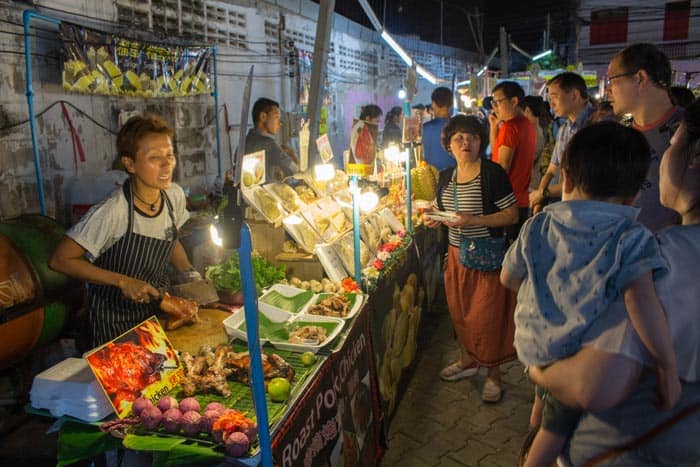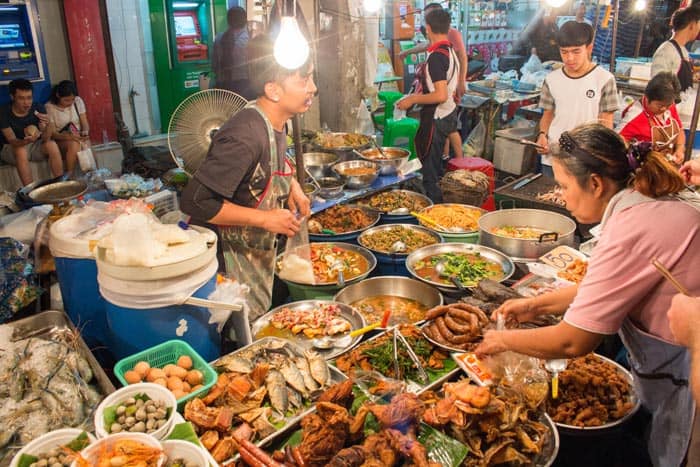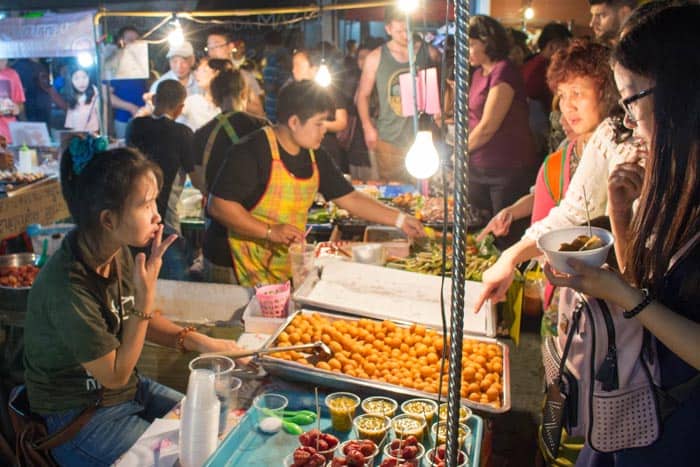 Aside from food, there were great crafts ranging from elephant key rings and statues to candle holders and jewelry. They even sold traditional musical instruments!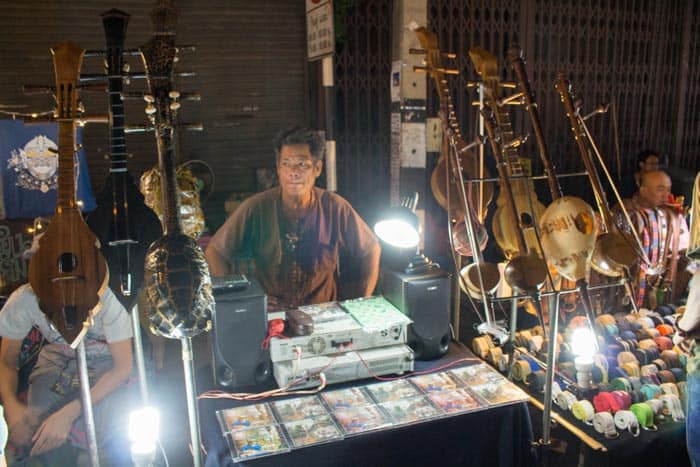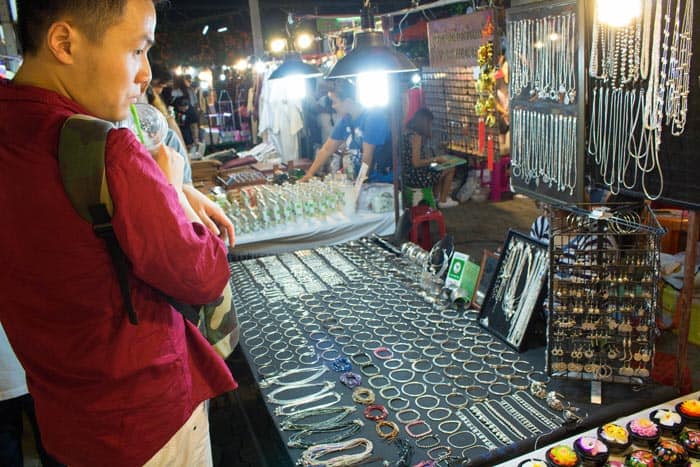 Something that I recommend you do try is the fruit wine that I found at one stall. I noticed it was the busiest in its area with tourists trying all the flavors. In this particular stall, there was Liche wine, Strawberry wine, Longan wine, and Thai Ginseng. At 35 Baht ($1.30ish) per glass, it's not bad value!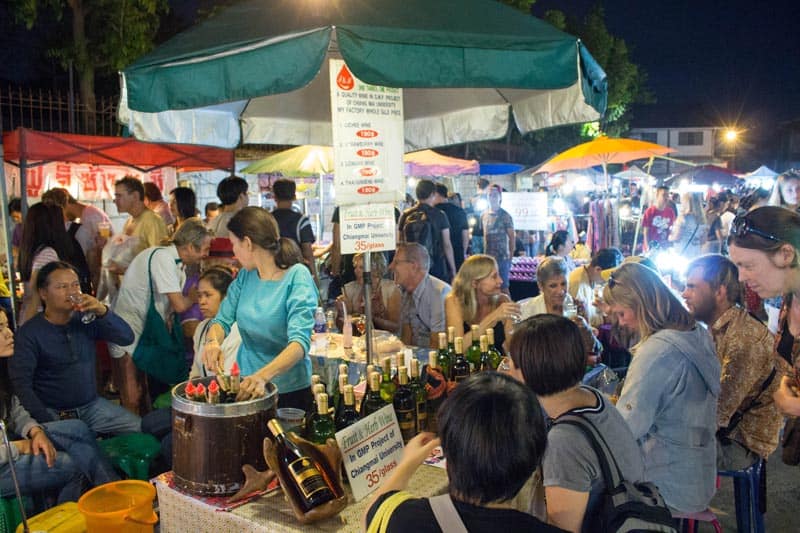 So if you're ever in Thailand and heading up north, I highly recommend you go to the Saturday walking street Chiang Mai markets. Really good food and craft, good wine and vibes.