Things to do in Chiang Rai, Thailand
Originally I had no plans to stop in Chiang Rai but as I was heading to Laos, it made sense to spend a few nights there. After 4 days of exploring the area, I found some great things to do in Chiang Rai, so here is my recommendations if you ever pass through!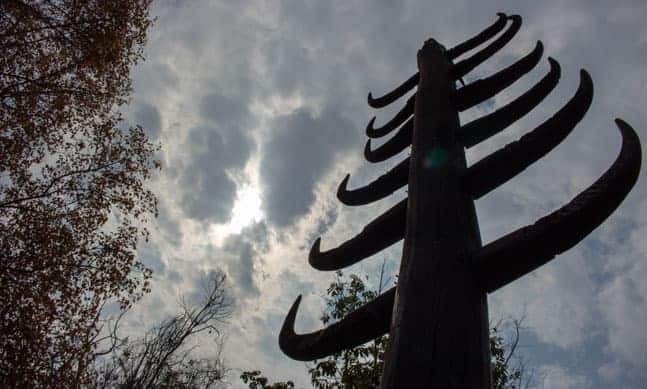 So it turns out I'm not the only one that arrives in Chiang Mai without a real plan. Majority of people are here on their way to Laos too so they also plan a night or 2 to see what Chiang Rai has to offer. I admit, it is a lot quieter than the other popular destinations in Thailand like Chiang Mai and Krabi but it still has some pretty amazing attractions that you won't see anywhere else so I'd say minimum you want 2 nights and either book a tour or grab a motorbike and go explore.
I stayed at Mercy Hostel which was one of the nicest hostels I've stayed at with a pool table, good wifi, really comfy beds and a great atmosphere. They also have a few tours on offer and I highly recommend you go on the "Open Tour" which goes to all the highlights of the area for 1000 baht. I was a little hesitant at first but it was so worth it in the end.
Things to do in Chiang Rai
The White Temple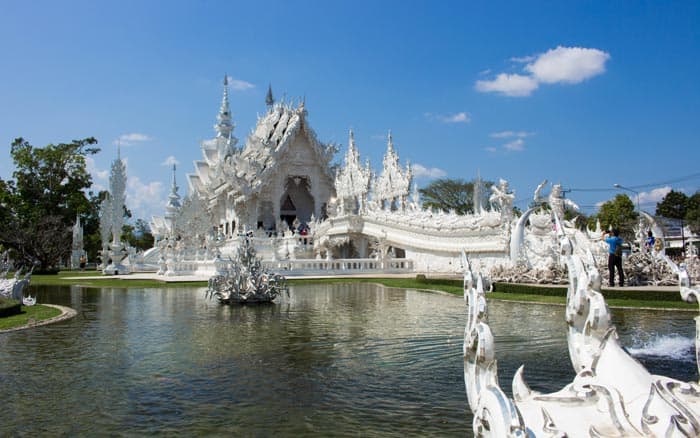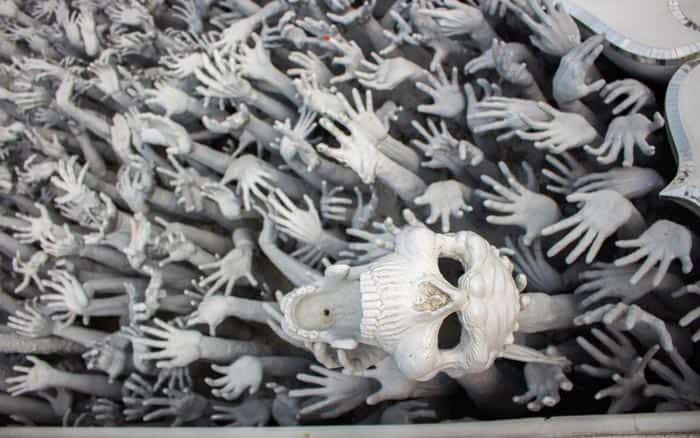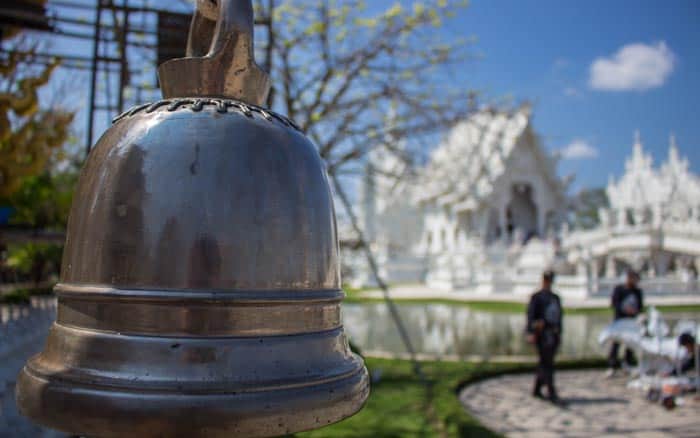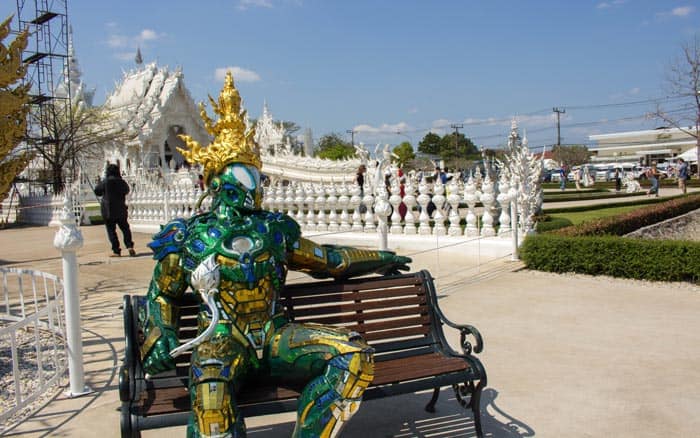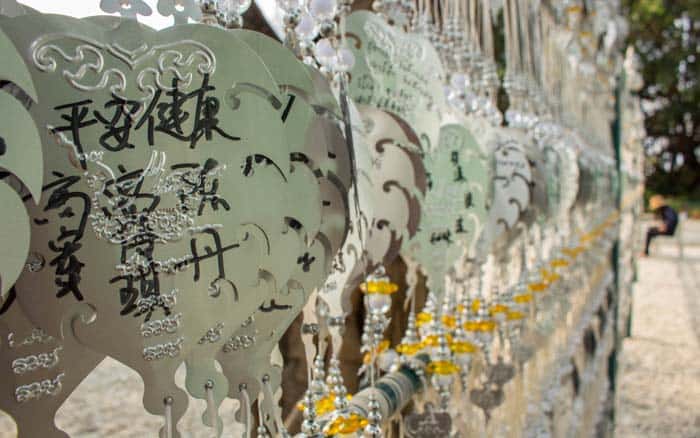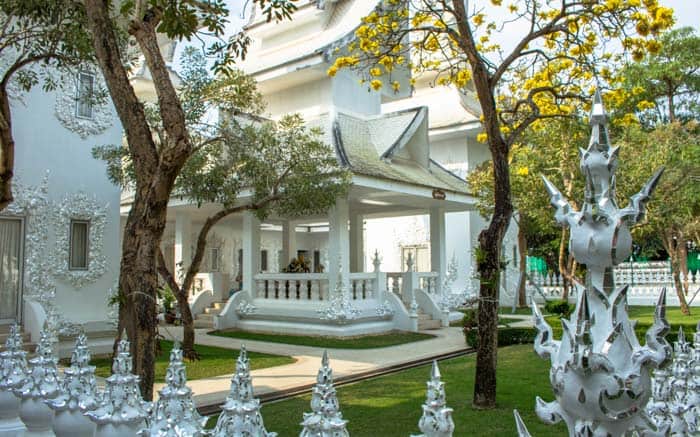 The main attraction in Chiang Rai is the White Temple which funnily enough isn't classed as a temple yet because the architect is still alive.  I have to admit, it is probably one of the most impressive unique temples I've been to though as it is full of dragons, quirky statues (like this transformer lookalike) random skulls, a huge mote full of fish and art made up of 1000's of hanging charms you can buy and add to.
Black House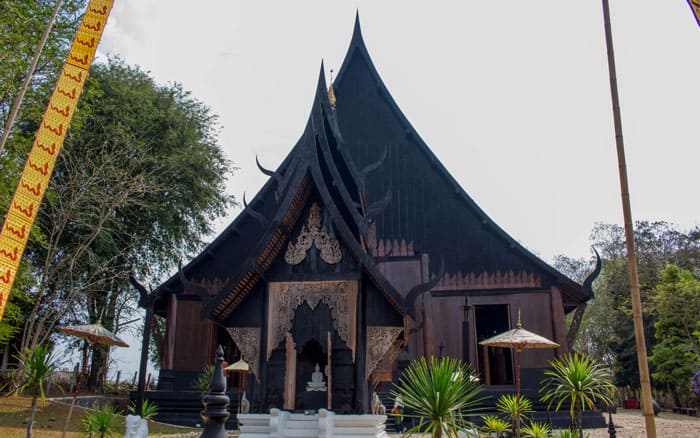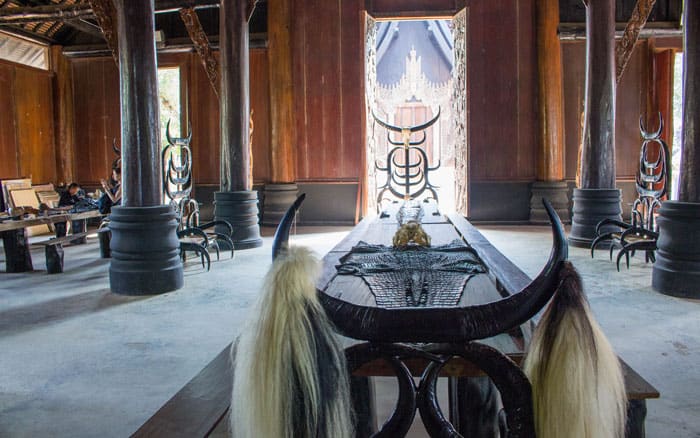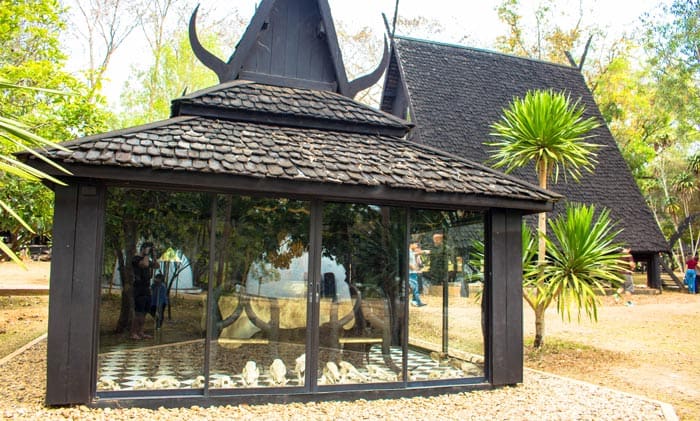 The Blackhouse is actually a 5-acre property that was owned by a famous Thai artist who only recently died in 2015. You'll hear tour guides referring the Black House as "Hell" as all the buildings are black, almost all the furniture and statues have large black horns, there are hundreds of skulls on the property and there are many animal skins on display. The detail on some of the sculptures is incredible, you can only imagine how long it must have taken to create. This was definitely one of my highlights of Chiang Rai.
The Golden Triangle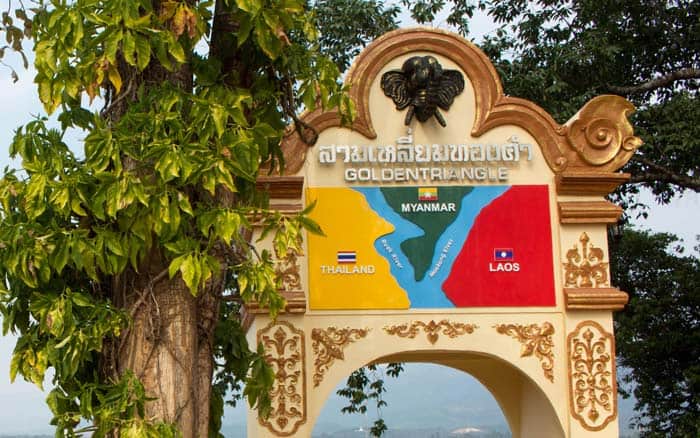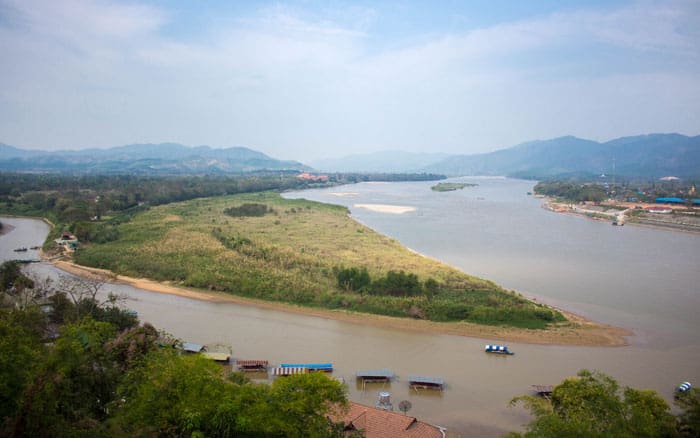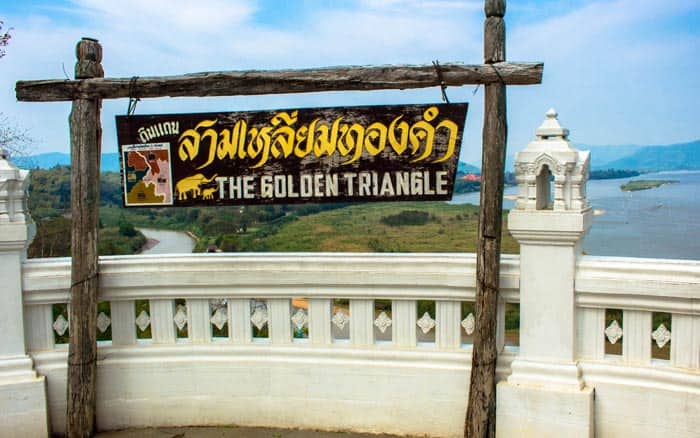 About an hour North of Chiang Rai is what's known as the Golden Triangle which is where Thailand, Myanmar and Laos borders are separated by the Mekong River in a triangle shape. In the middle of the Mekong river is a little island too which is legally 'no man's land' and the majority of Opium trade was conducted there in the olden days. Only 100km up the Mekong is the border of China too so you can imagine the trade that goes on in this little area.
As amazing as the Golden Triangle sounds, it was cool but there wasn't really much to do there but was really a novelty. Also, the Opium Museum is just next door if you're interested in the history of it!
Monkey Temple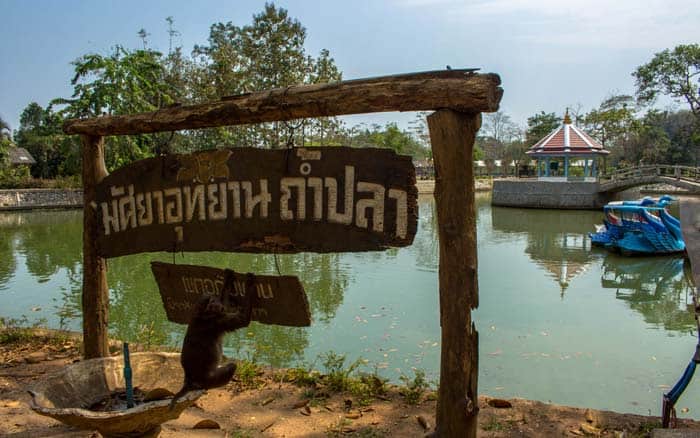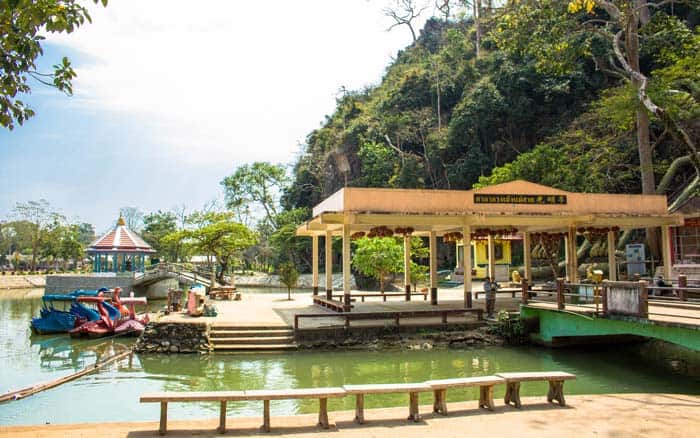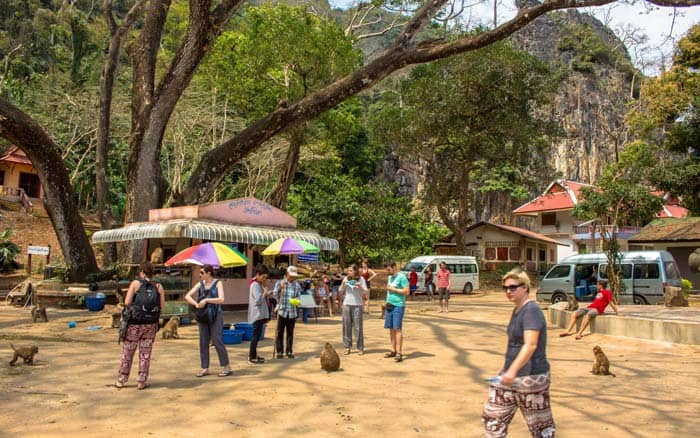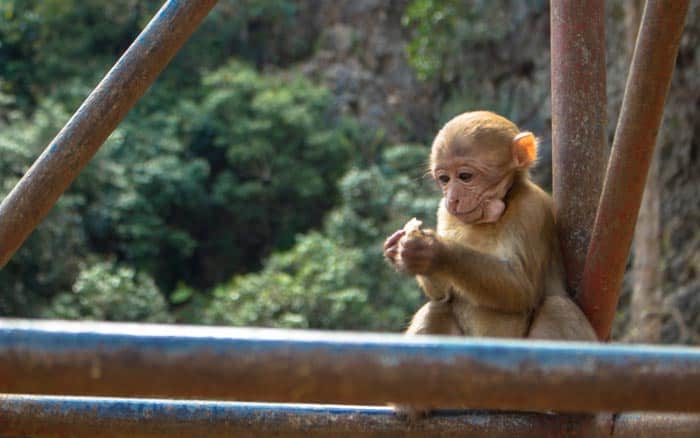 One of the more touristic spots is the Monkey Temple which as you can imagine, is full of monkeys. When I visited, I didn't actually get to see the temple because the temple is actually up a large staircase hugging the mountain but over the years, tourists and locals have been feeding the monkeys at the base. Over time the monkeys have all followed the food and migrated to the bottom. Be sure to watch your belongings as they will grab whatever is loose and run and they're pretty aggressive. When leaving I saw a few cheeky monkeys raiding the back of a pickup truck which was full of drinks and snacks. Whoops!
Akha Village (Kayan Long Neck Tribe)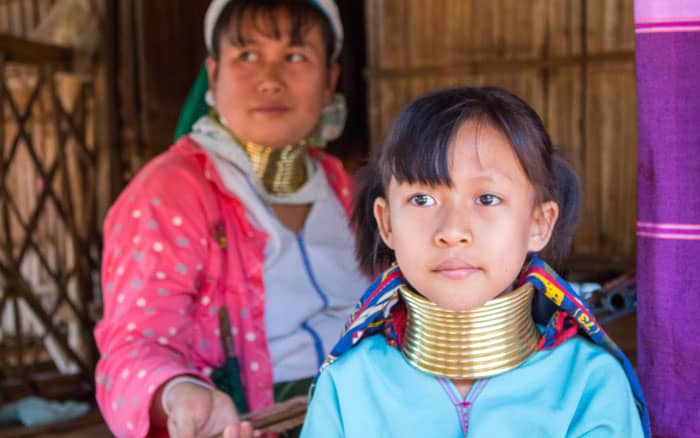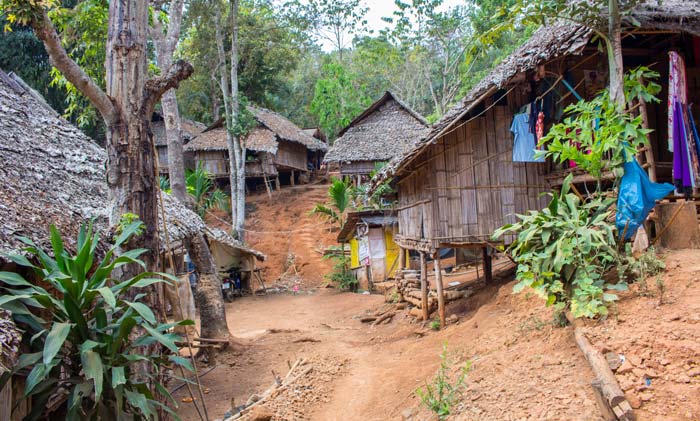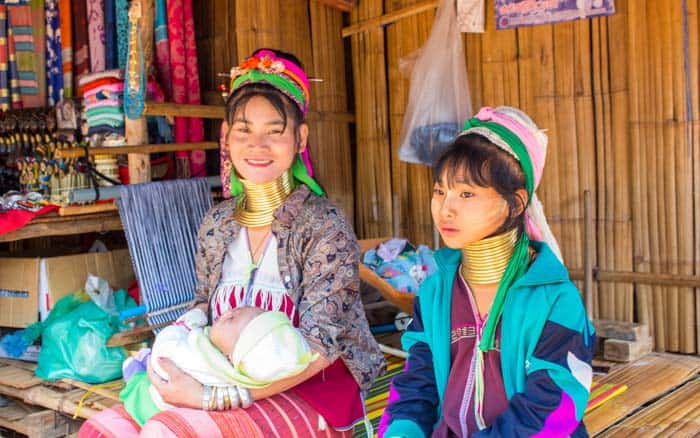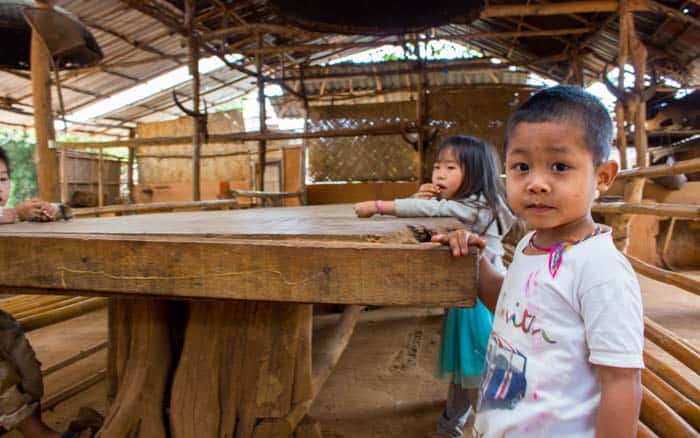 Visiting the Akha Village was really interesting. It was actually constructed by the "Friends of the Hill Tribes Northern Thailand Foundation" and is catered for the Myanmar Refugees. Apparently, they were getting so many Myanmar refugees that the Thai government ended up spending millions of Baht per year hosting them and Myanmar wouldn't take them back. The problem is that the Thai Government wouldn't allow them to become citizens because you must be born in Thailand and read and write Thai to become a citizen, so they created the Foundation in order to help Myanmar people work and have their children go to school.
The Karen women have the tradition of wearing the iron rings around their neck which was originally created for their safety against Tiger slashed to their necks. I lifted one of these sets of rings, they are at least 5kg! Young girls are given their first set of rings when they are only 8 years old and over time, the rings actually deform your shoulders, shrinking the neck muscles and changing the shape of their rib cage.
It is said that after years of wearing these rings, their skin underneath gets really bad and every few decades the rings are changed. It is a very delicate task changing the rings as the neck has no muscles to hold it upright and can be a deadly task as the neck can snap! Crazy stuff.
Night Markets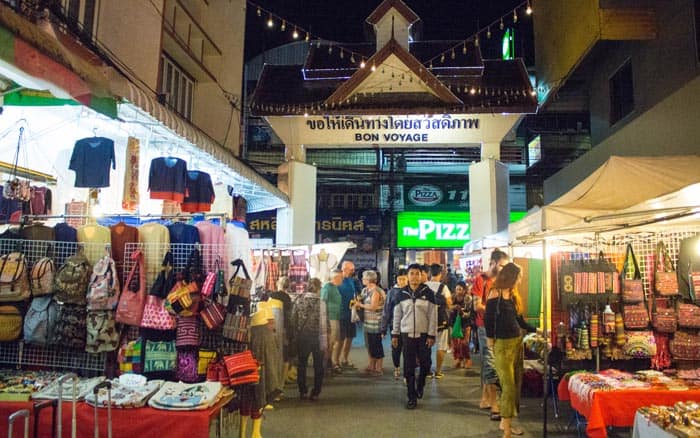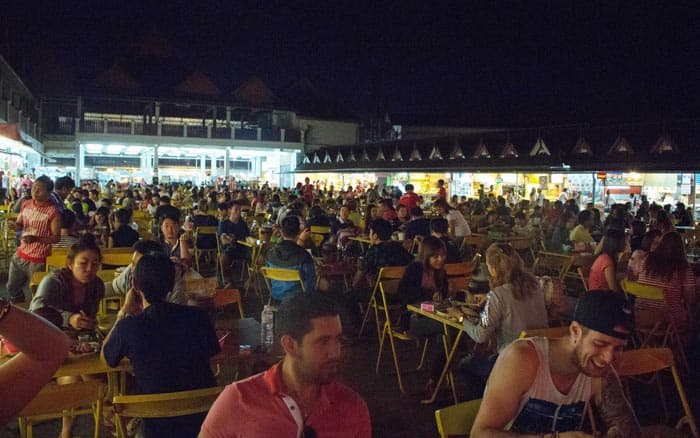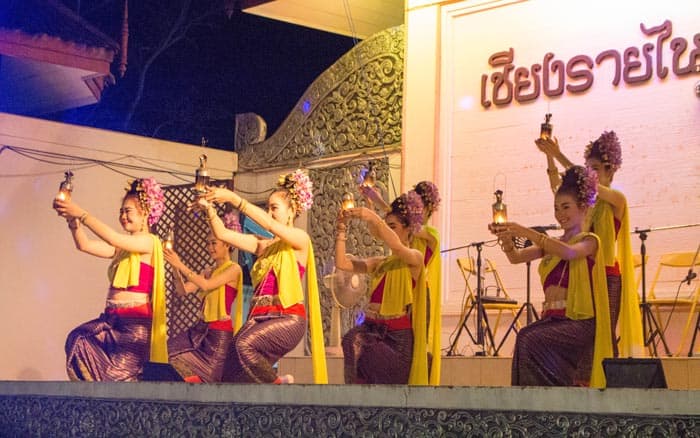 It wouldn't be a holiday without checking out the local markets in a Thai city. Chiang Rai's night markets aren't the biggest but the food is just incredible! Some foods I saw in Chiang Rai that I didn't see anywhere else was the "Hot Pots" in which you get a pot of hot burning coal and a pot on the top with a boiling broth in. You are then given the raw ingredients to cook yourself and I have to say, it is so ridiculously good. Apart from the hot pots, I saw there was a lot of Avacado and milk stands which was also so good.
There is also live entertainment you can enjoy from about 8 pm in the food section of the night bazaar.
Par Club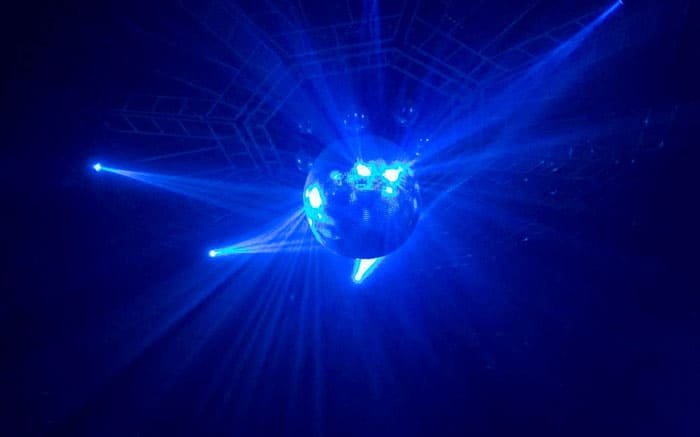 If you're in Chiang Rai and you're looking for a bit of a night out, Par club is a must. It costs 120 baht to get in but includes unlimited soft drinks, water and ice and then you have the option to buy beer or buy bottles of spirits for just over the price it costs at 7/11. The thing I like about Par club though is the live music, it's so random!
One minute a pop band is on stage and the crowd is screaming and jumping then next it's an EDM dj, then it turns into a rock show. I was so confused but it was so much fun. The crowd is mainly Thai locals and they're all so friendly. Just watch out, they love giving you drinks of straight whiskey and things can get hazy pretty quickly.
They got me pretty drunk I'm not gonna lie. The photo above is the only photo I took of the whole night! Just FYI, the local drink Samsom gives you the worst hangover, ever.
Town Clock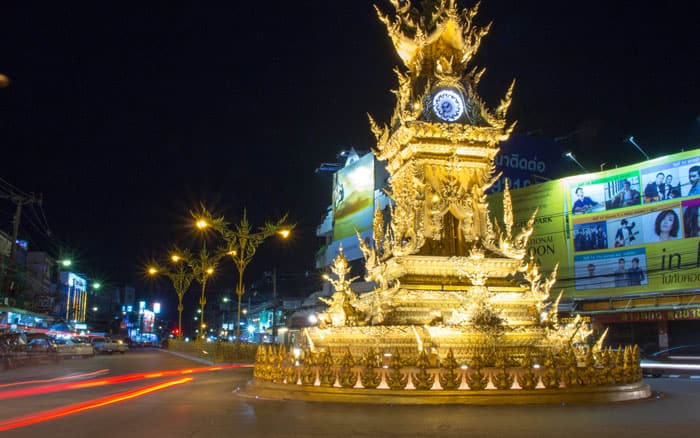 A less fun thing to do but awesome sight is the town clock. Located in the middle of the main street, the clock is a perfect spot for amateur photographers like myself to try get a good long exposure shot of the clock and the traffic. This must of been one of the only times I wished for more traffic on the streets.
Things to do in Chiang Rai
Chiang Rai is a nice place to stay for a few nights. It's the gateway to Laos and the Golden triangle and it also has great night life. I hope this article has helped inform you of some things to do in Chiang Rai and I hope you enjoy your trip!