Visiting Moorea the Magical Island of Tahiti
After about a week of exploring both
Tahiti
and
Bora Bora
, I had a really good feel for the islands. I had the chance to talk with a lot of locals while there, and I asked them what their favourite Island was. Surprisingly enough, they all replied with, "Moorea." Looking at our itinerary provided by 
Tahiti Tourisme
, I was stoked to find that we were heading there next! If you've never been to the Islands of Tahiti before, Moorea is 10 nautical miles from Tahiti so it is considered a sister island. Some say that even though it is smaller than Tahiti, it always seems to steal the spotlight. I now know why!
Moorea, French Polynesia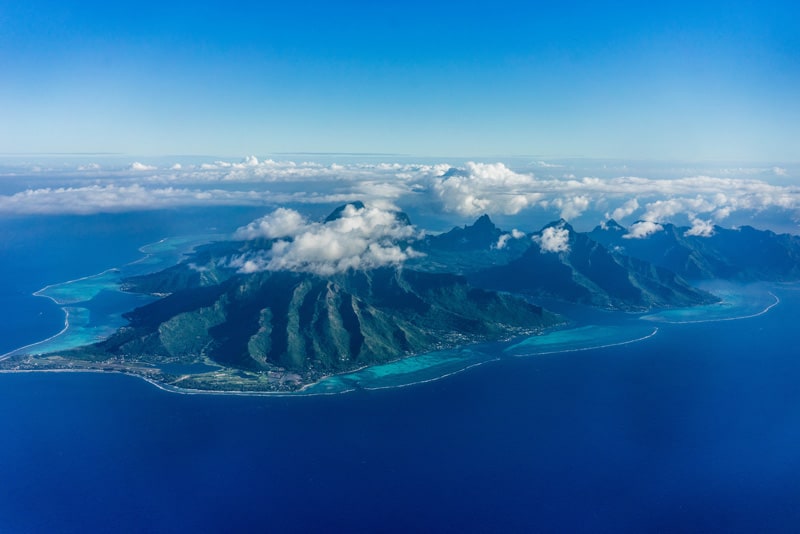 'Sky' by Pok NG is licensed under CC BY 2.0
Typically, people take a 30 minute ferry to access Moorea. Due to inclement weather though, we were forced to fly. It lasted only 10-15 minutes which was so strange, and I couldn't stop laughing when we reached altitude and then came straight back down. Shortest flight ever!
Hotel Sofitel Moorea Ia Ora Beach Resort
We then checked in at the
Sofitel Moorea Resort
, before taking off for our first excursion of the day! The Sofitel was absolutely incredible. While we didn't stay in the over-the-water bungalows this time around, our rooms were perfectly situated alongside the water. Spacious, clean, and comfortable — it was all that we needed and more. They had a delicious buffet breakfast, which included plenty of fresh fruit and local specialties, serving as great fuel for the day.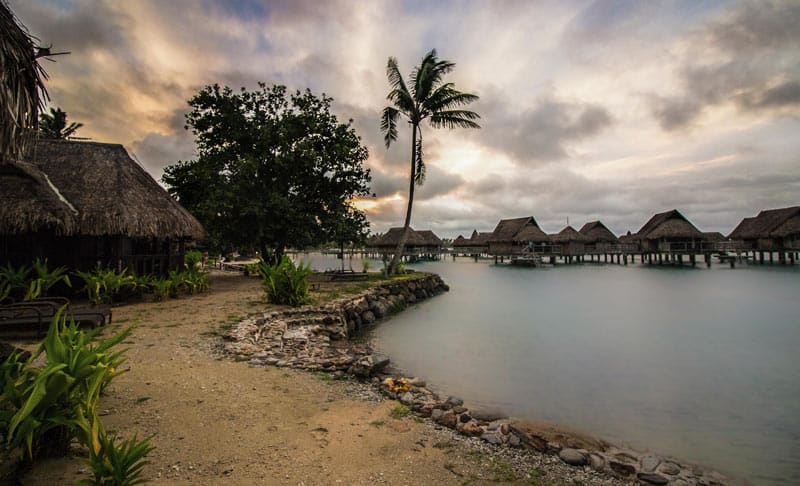 Cultural Immersion
The first stop of the day was to a place called "Tupuna Kultur," where we were to learn more about the Tahitian culture and traditions. As soon as we arrived, we heard drums playing and, as we walked around the corner, the Chief began a ceremony.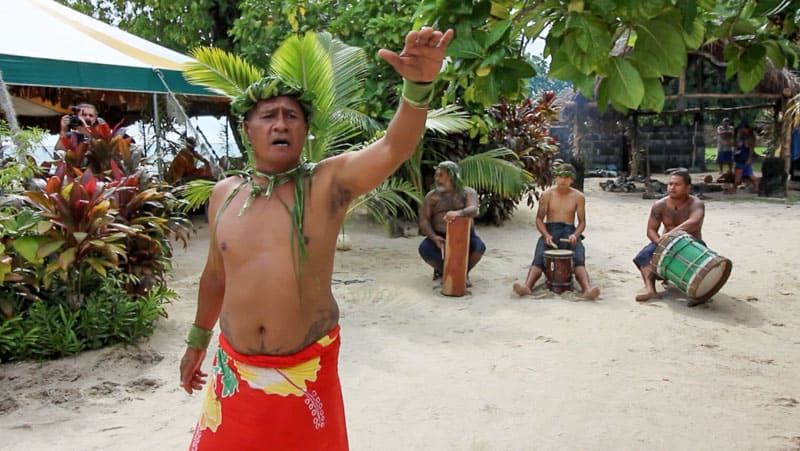 The owner of Tupuna Kultur then came over and offered us some freshly cooked Breadfruit from the fire. If you can imagine a pineapple made out of bread, that's pretty much what it was like. In a way, it actually tasted less fruity and more like a potato.
Quad Biking up Magic Mountain
I'm all for cultural activities, local cuisine, and traditional dancing, don't get me wrong, but once we were given the keys to a Quad Bike, that's when I started getting really excited. It's funny, at this stage we had around 23 people in the group, yet no one wanted to ride with me. I wonder why?!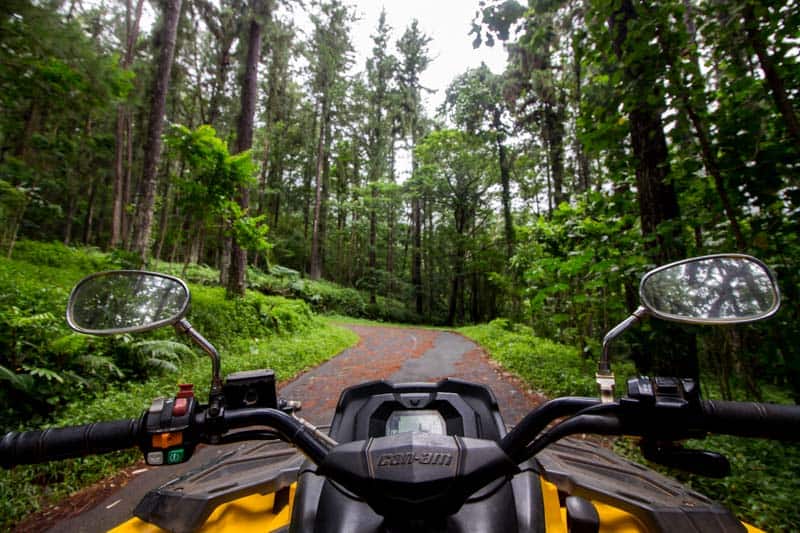 Needless to say, quad biking was epic. We rode through waste deep rivers, over to pineapple farms, and through forest roads to incredible look outs before finally heading up to Magic Mountain.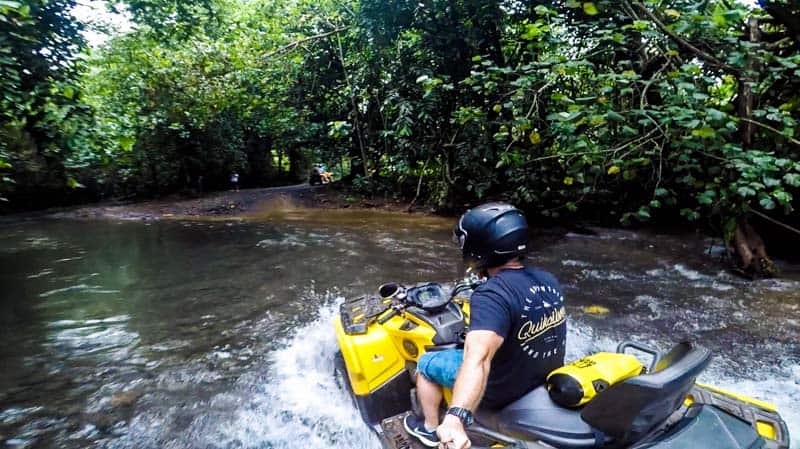 We cruised around for four hours on the quads and and everyone there loved it — there was a ton of adrenaline and amazing views!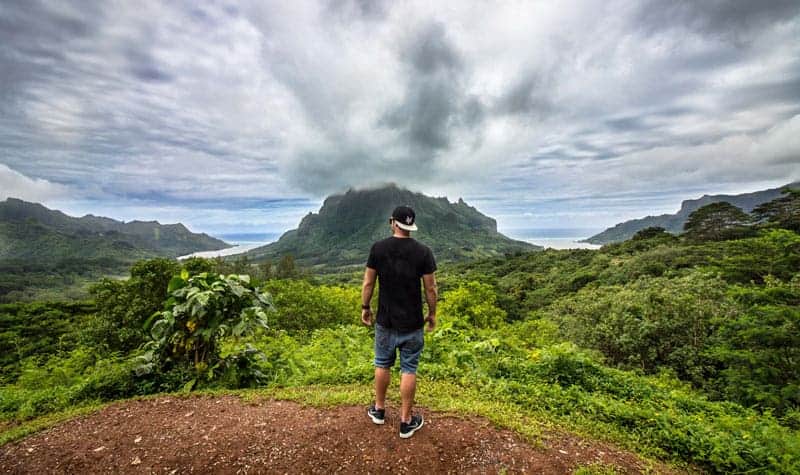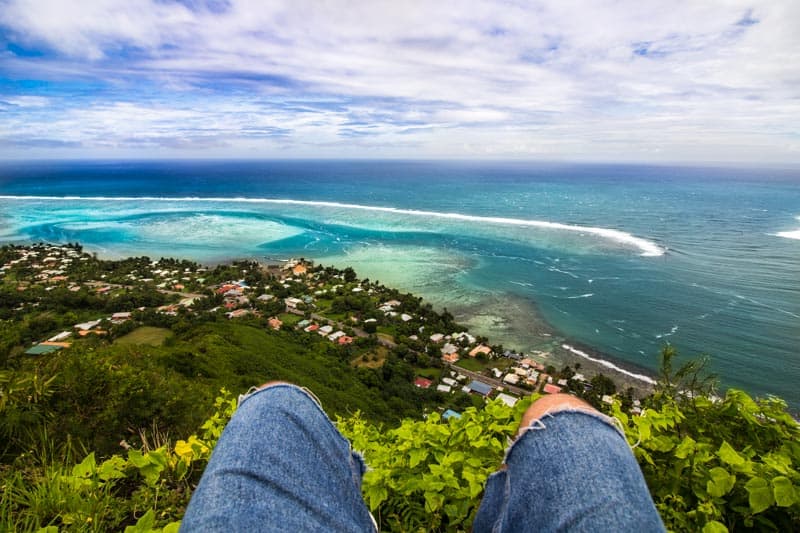 After an incredible day of taking in traditional Moorea and exploring the island, we capped it off with a beautiful dinner at the Sofitel Beach Resort. We had a special banquet with about thirty others, which consisted of a food and wine pairing. Delicious! The food was of the highest quality, and the company made it unforgettable. What a great way to close out our Tahitian adventure!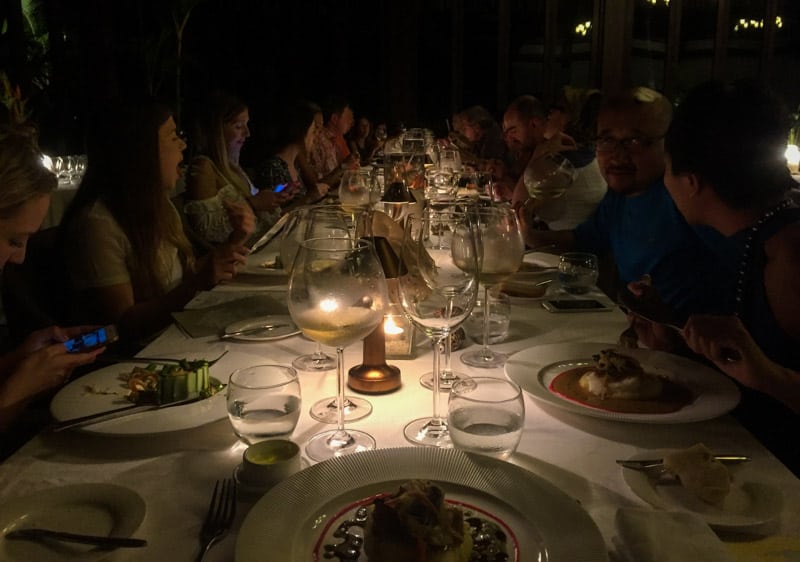 Moorea is truly a beautiful island and I can understand why all of the locals love it so much. Hopefully next time around, I'll have even more time to explore and take in the beauty that is Moorea. **Special thanks to
Tahiti Tourism
and for making this trip possible! As always, all opinions are my own.