The Islands of Tahiti, French Polynesia
For quite a long time I have heard many people talk about the islands of Tahiti, but never experienced it for myself. The turquoise coloured water, lush jungle, and overwater bungalows sounded like paradise. So, in early January, I teamed up with Tahiti Tourism and I escaped to the islands of Tahiti.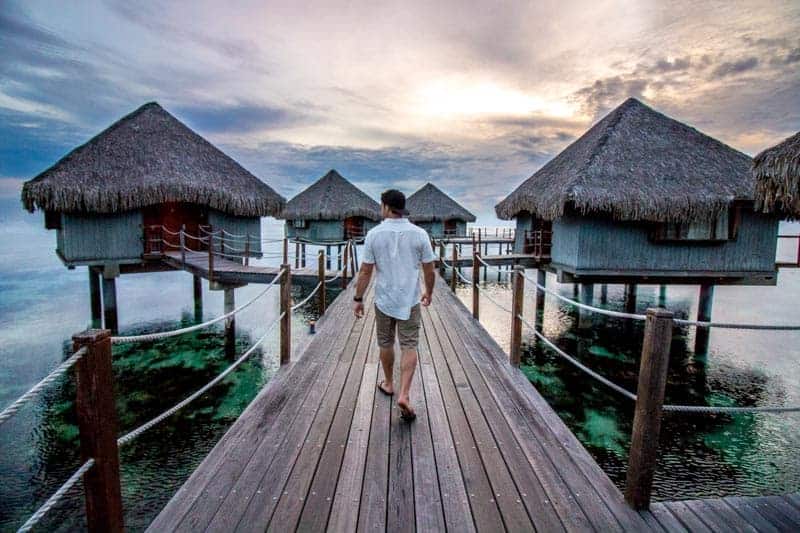 The flight to Tahiti was only a quick 5-hour flight from Auckland, New Zealand, which was perfect. It was definitely the biggest time travel I've ever done in my life, seeing as Tahiti lies across the International Time Zone. I ended up arriving in Tahiti 18 hours before I left!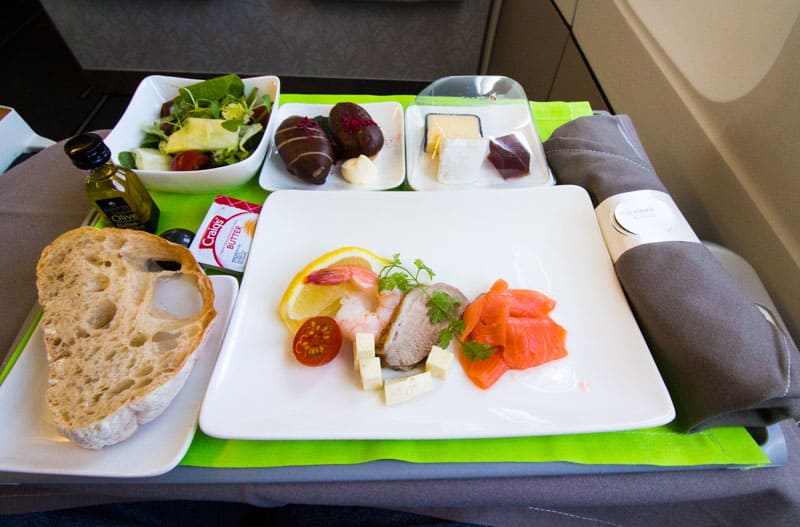 I arrived safely in Tahiti, having flown with Air Tahiti Nui, and was welcomed into Tahiti by a group of traditional performers; they even managed to get me and a few others up dancing with them! Talk about getting you in the spirit of the islands!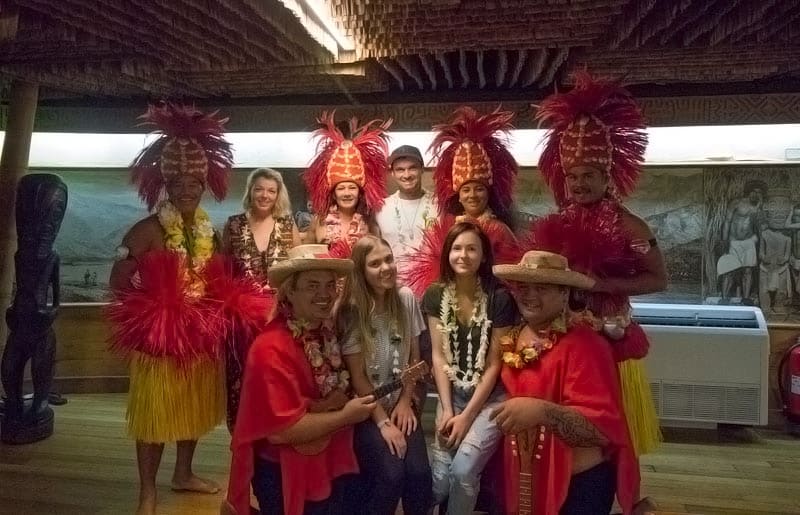 After passing through immigration and collecting my bags, I was off to the La Meridien Tahiti to relax and get a good night's sleep before exploring the island the next day.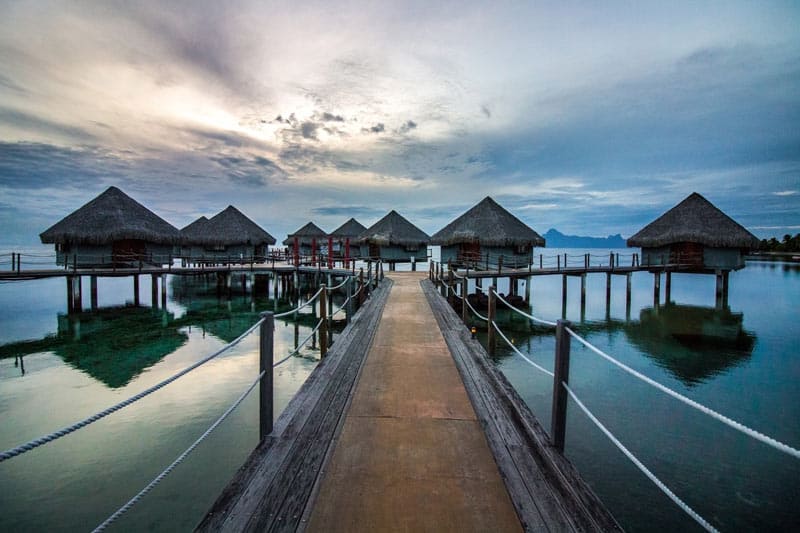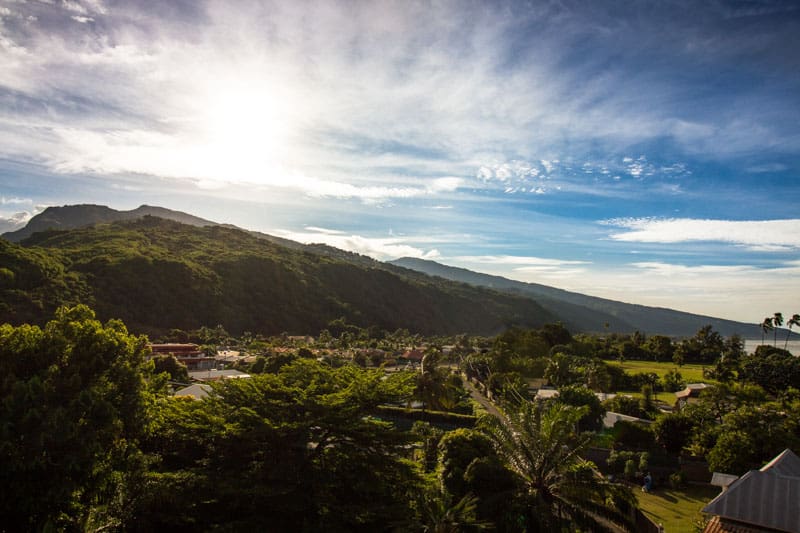 Getting Out and Exploring Tahiti
After looking around the Le Meridien, I'd imagined that a lot of people would plan to sit on the beach with coconuts in hand, but, instead, a few of us went on an expedition tour with Iaorana Expedition Tours to see the island. Going off-roadding on the back of a 4WD was the perfect way to explore.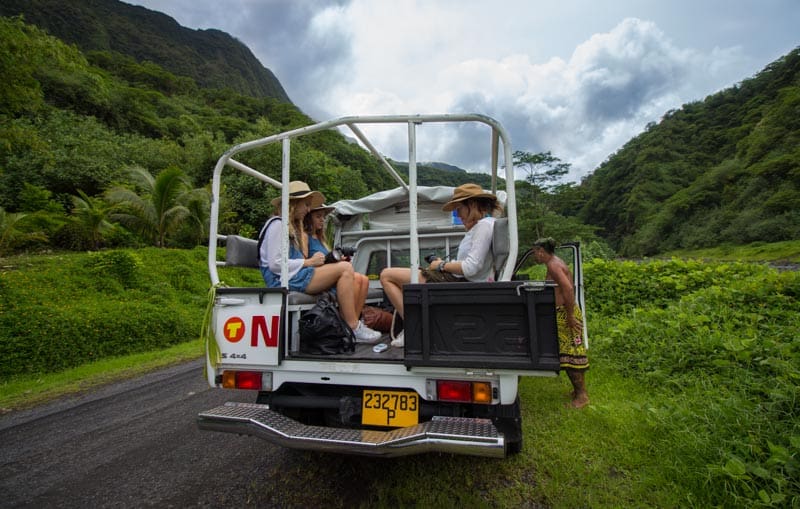 It felt like we were driving through scenes from the movie Jurassic Park. Surrounded by deep green forest, passing dozens of waterfalls, and driving through small rivers was an great experience.
The tour guides then prepared us lunch complete with a raw tuna salad, coconuts and other local fruits and vegetables. I'll admit that I'm not a huge fan of breadfruit, but I'll take that raw tuna salad any day; it was so good!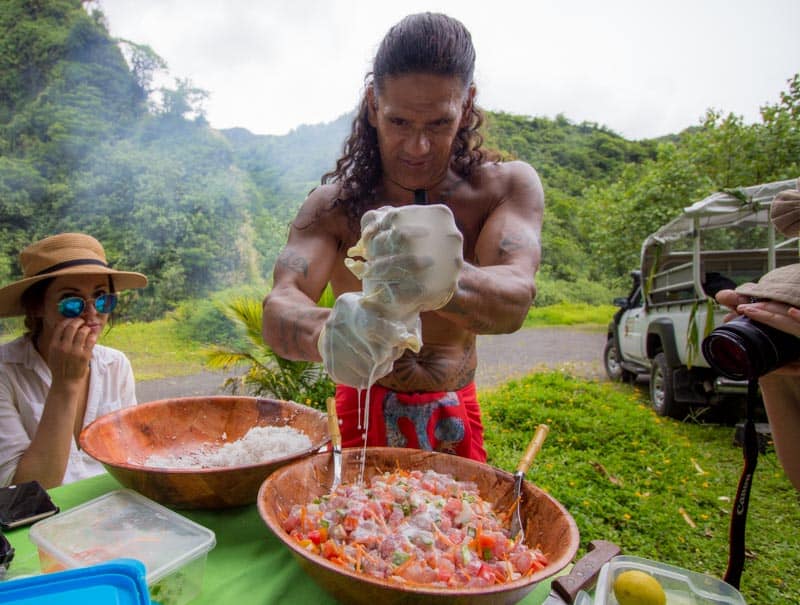 After lunch, we headed out for the last part of our tour. We drove 30 minutes and then walked deep into the jungle for another 20 minutes. Finally, we arrived at a waterfall with a swimming area. The water was ice cold, but a few of us scaled the cliffs and jumped through the falls!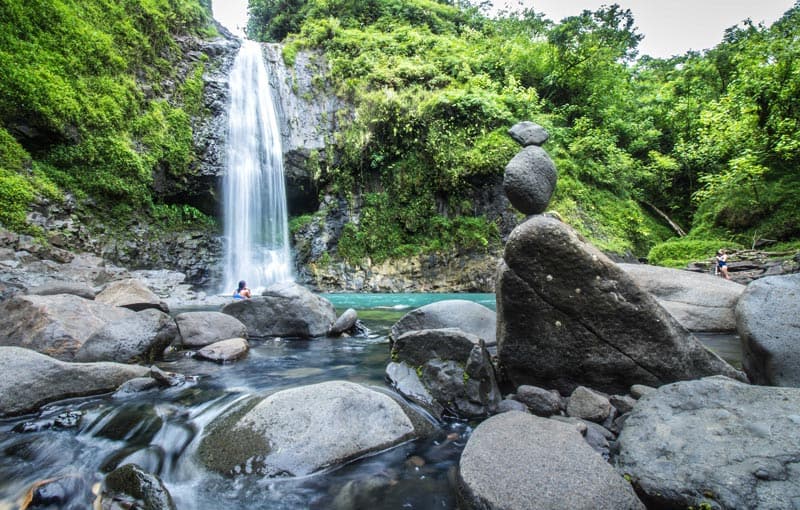 Sunsets and Racing with Local Va'a Champions
After a very chill morning around the resort swimming and soaking in the island vibes, we went down to the Va'a club. A Va'a is the local name for an outrigger canoe and, believe it or not, I actually used to paddle a little Waka in New Zealand, so I was excited for this! My father actually used to compete in the islands of Tahiti in his younger days and he often talked about the beauty of the place.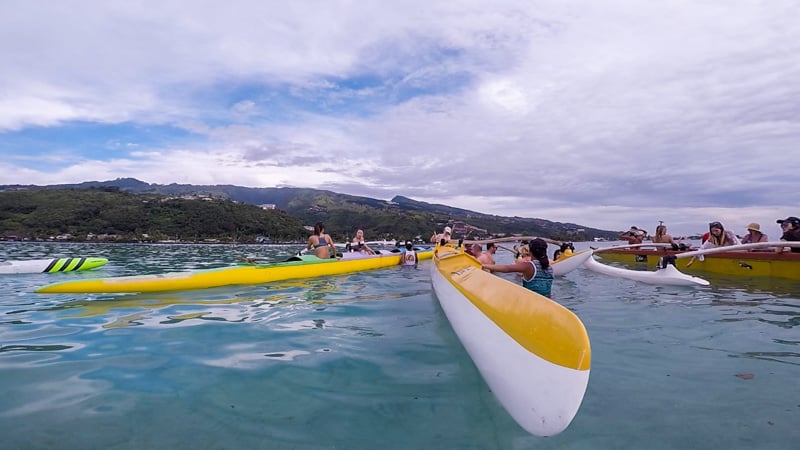 After a quick introduction and instructions for those who have never paddled before, we set out on our Va'a for the open sea. Of course it wasn't meant to be a race, but sure enough the competitive ones began to make themselves present. Myself being one of them.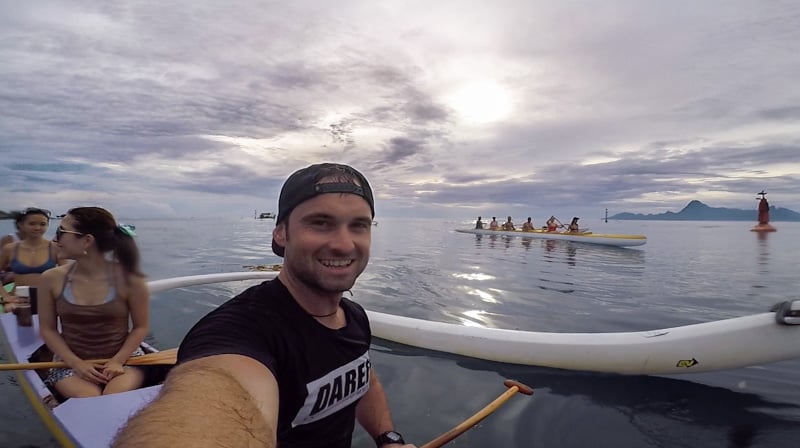 We tore around the place for 30 minutes before stopping for a swim to cool down. Surprisingly, the water was only waist deep, even 100 metres out! It was a really good chance to meet some of the people we were with and talk with the locals. It's surprising how humble and chill everyone is on the islands of Tahiti. It was a very relaxing atmosphere!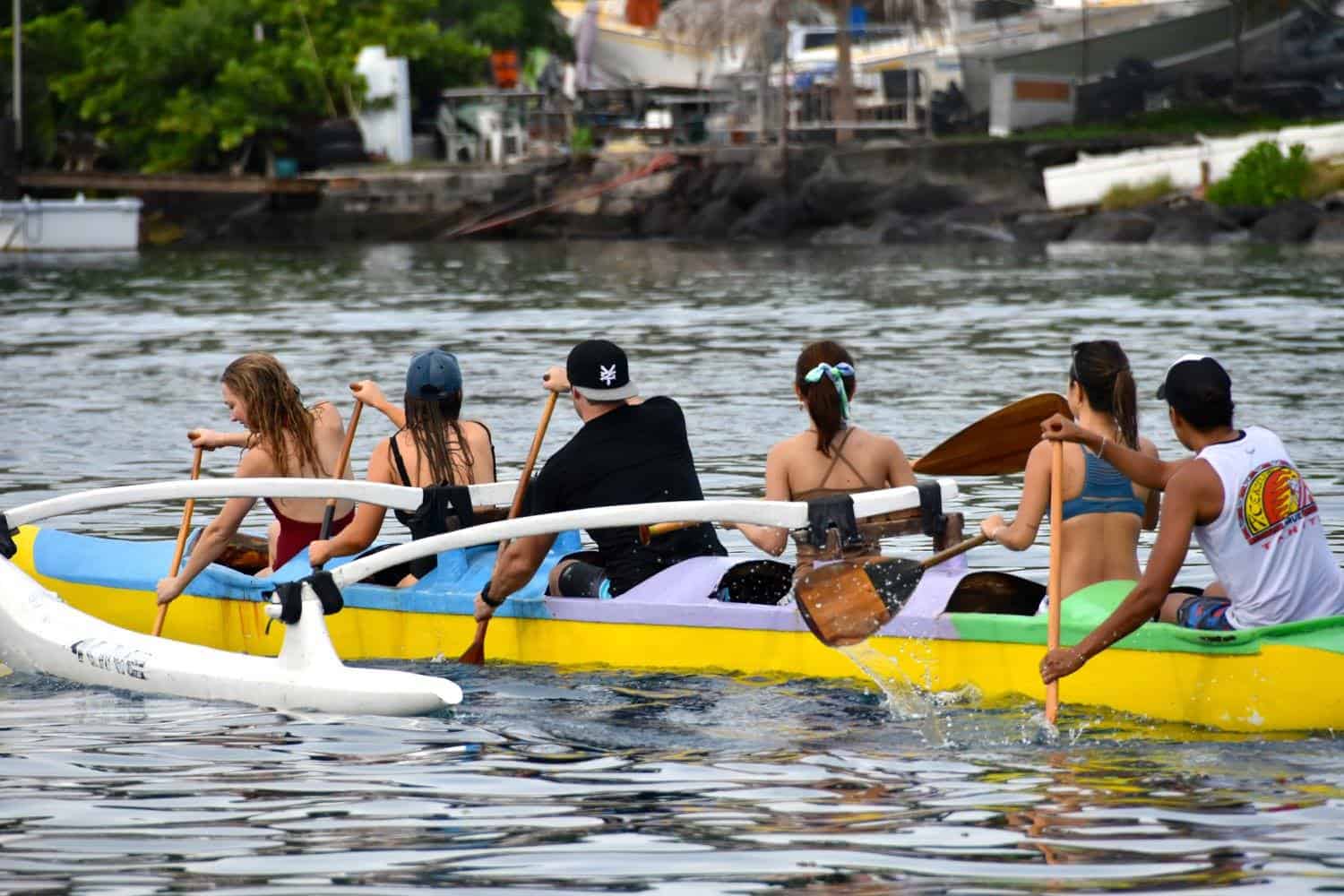 Photo taken by Gina Bunton
Embracing the Mana of Tahiti
Even though it wasn't the best weather while we were there, visiting the Islands of Tahiti was amazing. The colours, people, landscapes, and vibes of the islands are completely different than any other place in which I've visited.
A lot of the time while on the island, the local people would talk about the Mana of the island. This is like the energy or life force that surrounds them, and, after visiting the islands of Tahiti, I understand what they mean.
I had such a great few days in Tahiti…time to explore more islands!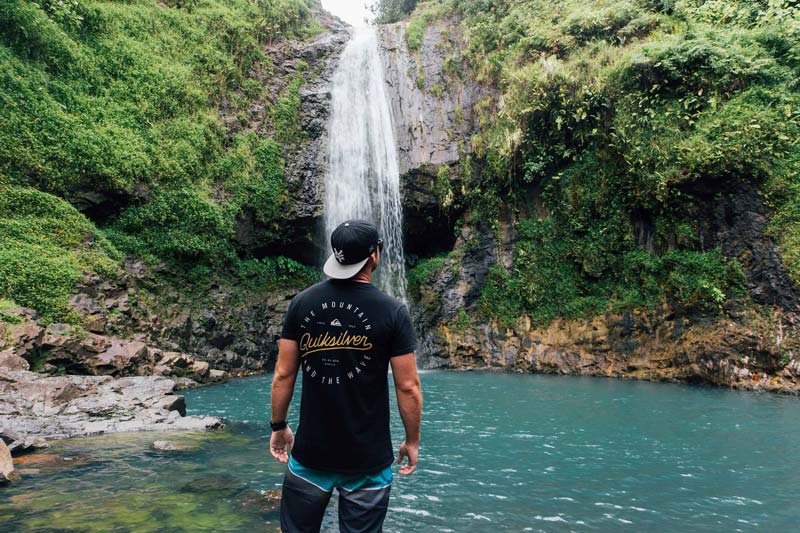 Recommendations
When to go to Tahiti
If you are ever planning on going to Tahiti, going there in months around January could save you a decent amount of money as it's low season. Some people say it's more humid at this time, but I don't think that's the case.
How to get there
If you're flying to French Polynesia, you'll most likely start off in Papeete Airport (PPT) in Tahiti. The best airline  to get there is Air Tahiti Nui, they are very well priced and the inflight service & experience is incredible. Check out my experience here.
Packages / Tours for Islands of Tahiti
The Islands of Tahiti have a lot of places to visit with different experiences so to determine what is best for you could be hard. The best way to plan your trip is to check out www.tahiti-tourisme.co.nz as they have vast knowledge of the islands, activities, attractions, destinations and have good deals around the year.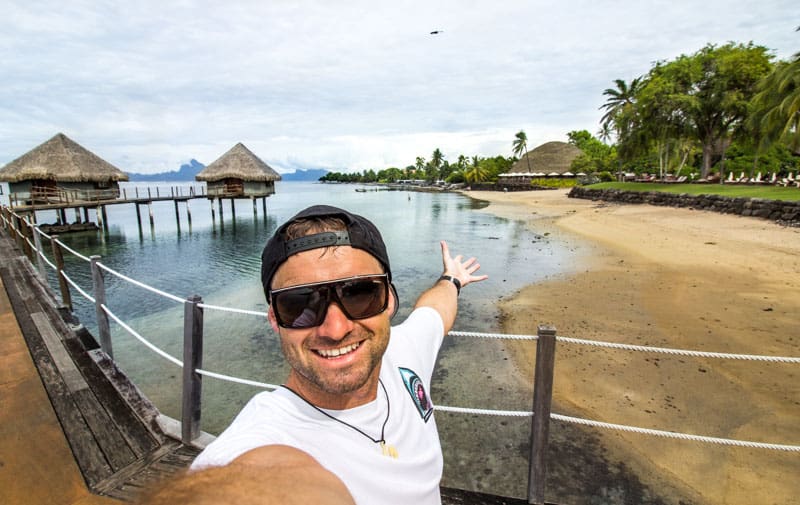 **Special thanks to Tahiti Tourism and for making this trip possible! As always, all opinions are my own.