Best 10 Art Affiliate Programs of 2021
What a way to start the year! Just a few weeks ago, I jumped aboard a plane bound for Tahiti, flying Air Tahiti Nui for an organised trip with Tahiti Tourism – more specifically, exploring parts of Tahiti, Bora Bora and Moorea. Tahiti was always a destination people would always refer to as "paradise", especially with reference to Bora Bora and the overwater bungalows. Needless to say I was excited to get there!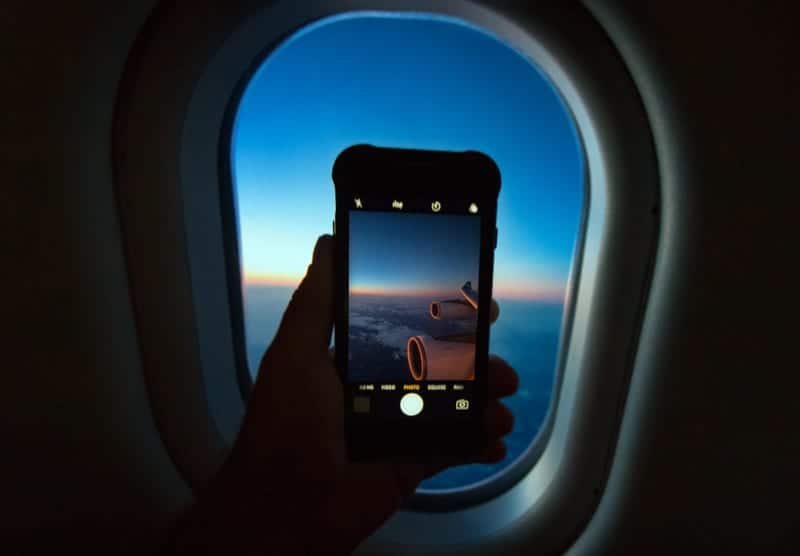 Flying Air Tahiti Nui
Surprisingly after 2 and a bit years jet setting around the world, flying is still something I really love. In fact I always get to the airport between 2-3 hours (like normal but earlier than most) just so I can ask the staff at the check in counter for a window seat. Seeing the land disappear from the skies is magical and makes you appreciate how far technology has progressed since just the last 50 years.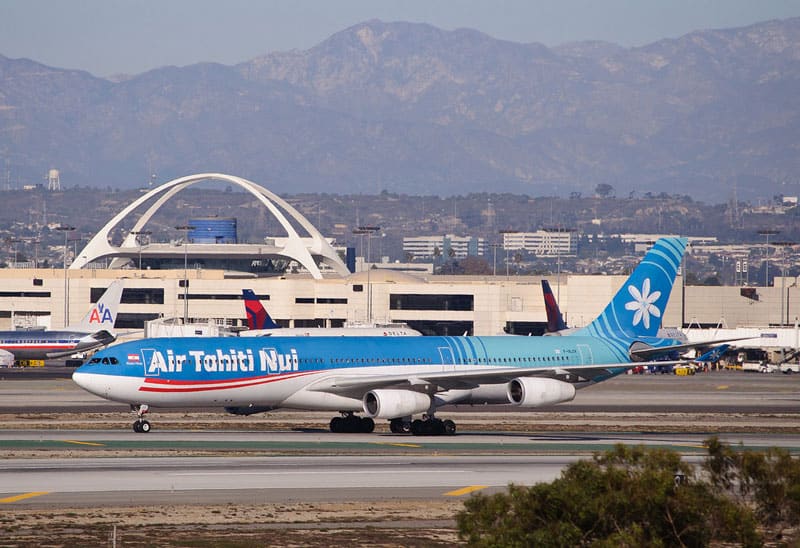 'Air Tahiti Nui' by InSapphoWeTrust is licensed under CC BY 2.0
Check in was like normal at Auckland airport, got my window seat ticket 22L in Economy which was perfect for sunset. I grabbed a quick coffee and then went to the gate to relax and message a few people before take off.
That's when the magic happened! As the Business Class passengers were called to board, they called my name to the counter. The attendant proceeded to say "hello Mr Wilson, we're happy to let you know that you've been upgraded to Business Class, we hope you enjoy your flight." Yup, best start to the trip for sure.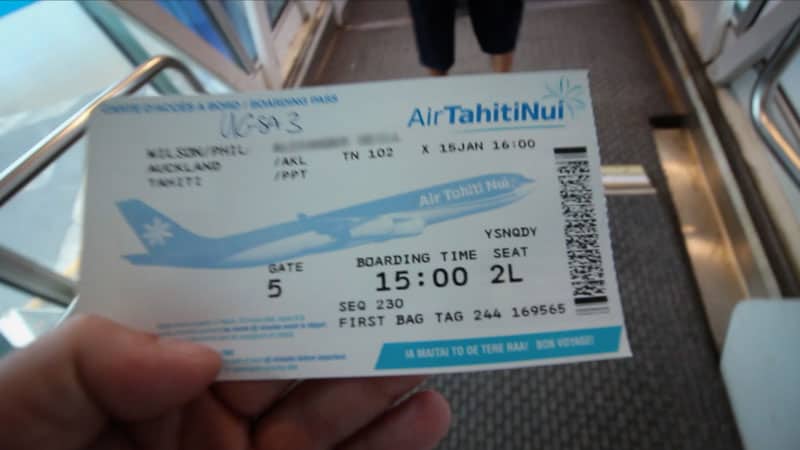 Auckland to Papeete (Tahiti) – Business Class Poerava
I have to admit the whole experience on this airline was first class. While the aeroplane was being boarded, the inflight staff went the extra mile to settle us in. They even gave me a flower to put behind my ear as well as a warm face cloth and a bag of goodies for the flight.
Note: If you ever go to Tahiti, both males and females wear flowers behind their ears. Wearing it behind your left ear means you have a life partner, as it's the side your heart is on. Having the flower behind your right ear means you are single.
Inside the Air Tahiti Nui goodies bag was all the usual inflight things. Toothbrush, toothpaste, moisturiser, ear plugs, socks, eye mask, wet wipe and even lip balm which I thought was a great addition!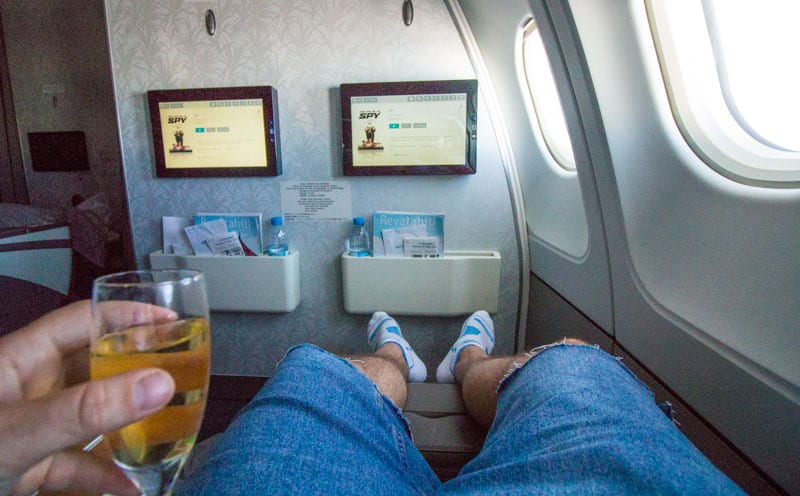 The flight itself was very smooth, take off was a breeze and before you knew it, we were cruising the skies towards Tahiti. I started chatting with the girl next to me and it turned out to be her birthday. So as soon as cabin service started, we got some champagne and had a small celebration.
Inflight Meals
The food on board this flight was incredible. I usually don't eat seafood, but a friend mentioned that the seafood in Tahiti was out of this world. So I thought I would give it a try.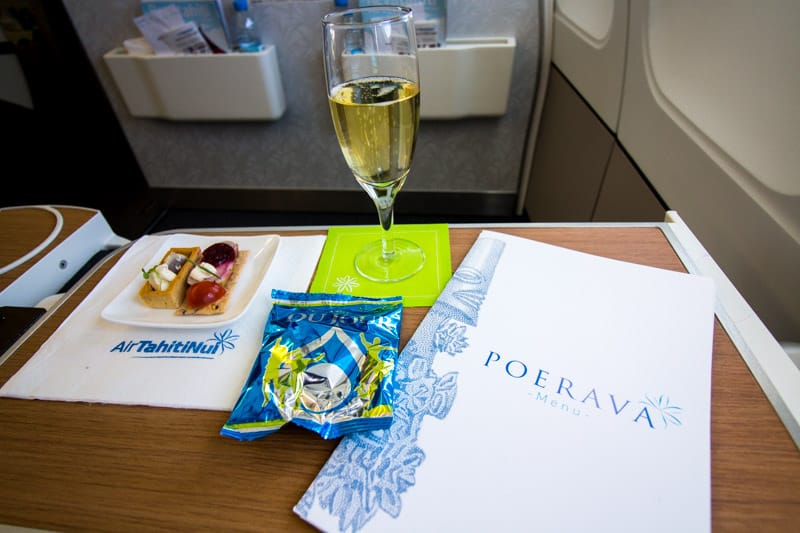 A few champagnes and a very satisfying meal later, I was ready to stretch out and relax and boy I've got to say, business takes that to a whole new level. Not only does the seat recline almost to 180 degrees flat, but there's still a good 1ft of room in front of the seat to the tv. So much room!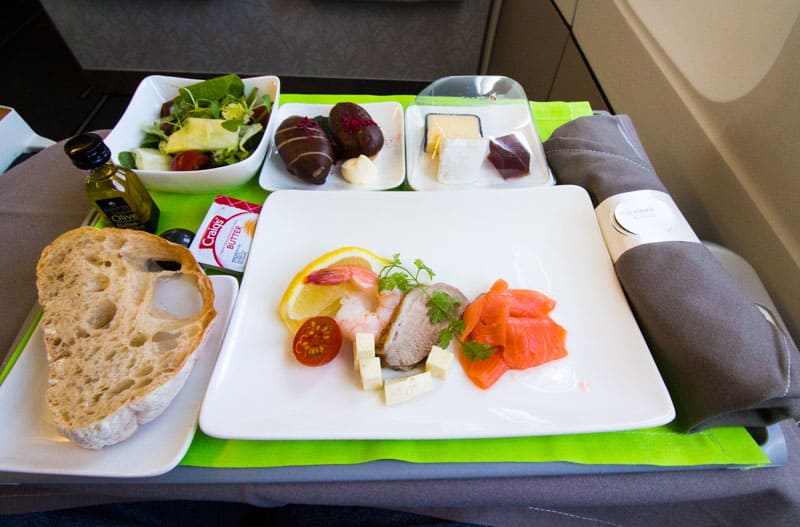 The inflight entertainment was reasonably decent. Around 30 movies were available to watch as well as games, music, etc. I ended up watching a series about a stunt man trying to surf the waves at Teahupoo on a dirt bike and not making it, that was crazy!
After watching a few episodes, the next thing I knew we were starting our descend into Papeete Tahiti. The landing was smooth, getting off was easy and the whole experience was great. Perfect way to being the trip.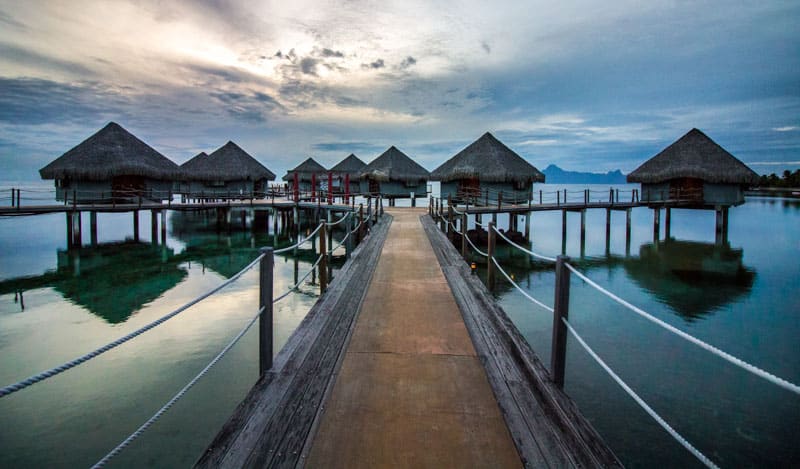 Papeete to Auckland – Economy Class
Going from Business Class to Economy I thought would be like going from a limo to a bus. Funnily enough that wasn't the case. Of course the seat wasn't electric and I didn't get champagne straight after take off, but the experience was still better than majority of other airlines.
The staff onboard treated me exactly the same in Economy, as in Business which was very refreshing. Dinner included raw fish, an assortment of fruits and I had a nice red wine to enjoy the meal with.
The inflight selection was the same as in business too but I spent majority of the time talking with my friend next to me. Before I knew it again, we were back in Auckland without any hiccups of any sort safe and sound.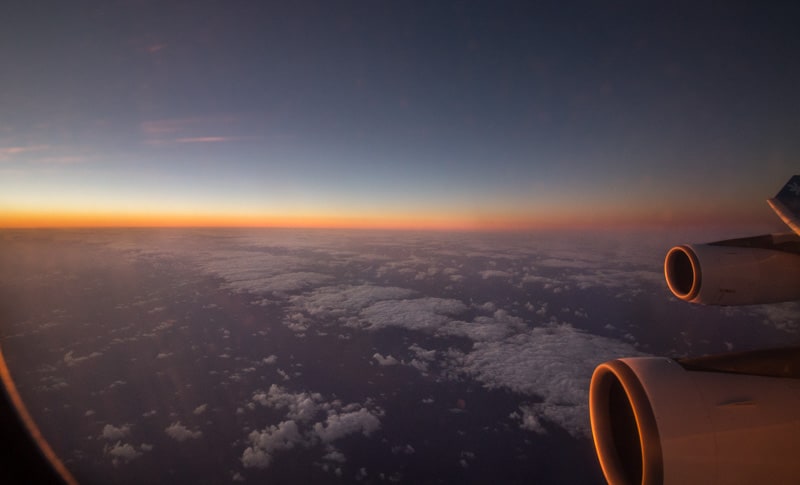 How to get there
All in all, flying Air Tahiti Nui was a great experience. I'll definitely be returning again to explore more with Tahiti Tourism and flying Air Tahiti Nui.
If you're ever planning on flying to Tahiti, make sure you check out the Air Tahiti Nui website. For those looking to fly in style, I highly recommend trying out their Poerava Business Class. I think for the price, it's definitely worth it.
**Special thanks to Air Tahiti Nui and Tahiti Tourism for making this trip possible! As always, all opinions are my own.