How to say Cheers in 60 languages
For thousands of years, people from all over the world have been raising an alcoholic drink, clinking glasses and saying cheers. It is one of the most popular foreign words people learn first while travelling. It has the side effect of creating instant friendships with people you've never met as it is a social word. Here is a list I've compiled on how to say cheers in 60 languages to help you on your next travels.
Why do people say cheers?
Have you ever wondered why do people say cheers? I definitely have and it turns out there are a few different versions as to the how it came about. One version claims the before drinking, the clinking of glasses is done to scare of the evil spirits. The second version goes way back and was apparently a ritual in Ancient Greece to spill the drink into each others glasses, to ensure neither had poison in them.
Nowadays though, 'Cheers' followed by glass clinking is usually done as a celebration of enjoying the moment or for good health.
Note: This article is gathered for informative purposes and doesn't promote drinking. Drinking in some countries is illegal and these phrases should be used responsibly. 
How to say Cheers in 60 languages
(language : spelling – pronounciation)
Afrikaans (South Africa) : Gesondheid – Ge-sund-hate
Albanian : Gëzuar – Geh-zoo-ah
Armenian (est) : բարև – Ba-reev
Azerbaijani : Nuş olsun/Sağol – Nush Ohlsun
Bosnian and Herzegovinan : Živjeli – Zhee-vi-lee
Bulgarian : Наздраве – Naz-dra-vey
Burmese : Aung myin par say – Au-ny my-in par say
Chinese (Mandarin) : 干杯, gān bēi – Gan bay
Croatian : Živjeli/Nazdravlje – Zhee-vee-lee/Naz-dra-vlee
Czech : Na zdravi – Naz-dra vi
Denmark : Skål – Skoal
Dutch : Proost – Prost
Egyptian (Arabic) : صحتك – Fee sihetak
Estonian : Terviseks – Ter-vi-sex
Ethiopian : T'chen chen – Chin Chin
Finnish : Kippis – Kip-piss
French : Santé – Sahn-tay
Georgian :  გაუმარჯოს – Gau-mar-jos
German : Prost – Prost
Greek : Γεια μας – Ya-mas
Greenlandic – Kassutta – Gass Uda
Hawaiin : Å'kålè ma'luna – Okole maluna
Hungarian : Egészségedre – Eg-esh ay-ged-re
Icelandic : Skál – Skowl
Indian (Hindi) : चियर्स – Chi-yars
Indonesian – tepuk tangan – te-puk tan-gan
Iranian (Farsi) : به سلامتی – Ba-sal-a-ma-ti
Irish : Sláinte – Slawn-cha
Israeli : L'chaim – L-chaim
Italian : Salute/Cin cin – Sa-lootay/Chin chin
Japanese : 乾杯 – Kan-pie
Kenyan (Kikuyu) : Rathima andu atene – Rath-ima andu a-tene
Korean : 건배 – Gun bae
Latvian : Priekā – Pree-eh-ka
Lebanese : Kesak – Ke-sak
Lithuanian : į sveikatą – Ee say-katta
Macedonian : На здравjе – Na-zdra-vee
Maori (NZ) : kia ora – key-a aura
Mongolian : Эрүүл мэндийн тoлoo – Eruhl mehdeen toloo
Moroccan : بالصحة – bes-se-ha
Norwegian : Skål – Skawl
Pakistani : San-da Ba-shi– Sanda Bashi
Philippino : Mabuhay – Mah boo hay
Polish : Na zdrowie – Naz-dro-vi-a
Portuguese : Saúde – Saw-oo-de
Romania : Noroc – No-rock
Russian : Наздоровье – Na-zdarovia
Serbian : Živeli – Zee-ve-lee
Slovakian : Na zdravie – Naz-dra-vee-aye
Slovenian : Na zdravje – Naz-dra-vee
Somalia : Auguryo – Au-gu-ryo
Spanish : Salud – Sa-lood
Sinhalese (Sri Lanka) : 'චියර්ස්' – cai-ya-ra-sa
Swedish : Skål – Skawl
Thailand : Chok dee – Chok-dee
Turkish : Şerefe – Sher-i-feh
Ukrainian : Будьмо – Bood-mo
Vietnamese : Dô/Vô – Jou
Welsh : Iechyd da – Yea-chid da
Zulu : Oogy wawa – Oo-gee wa-wa
 I do apologise if the pronunciation is not quite correct! If you are able to comment below with the correct spelling or pronunciation, i'll update it asap.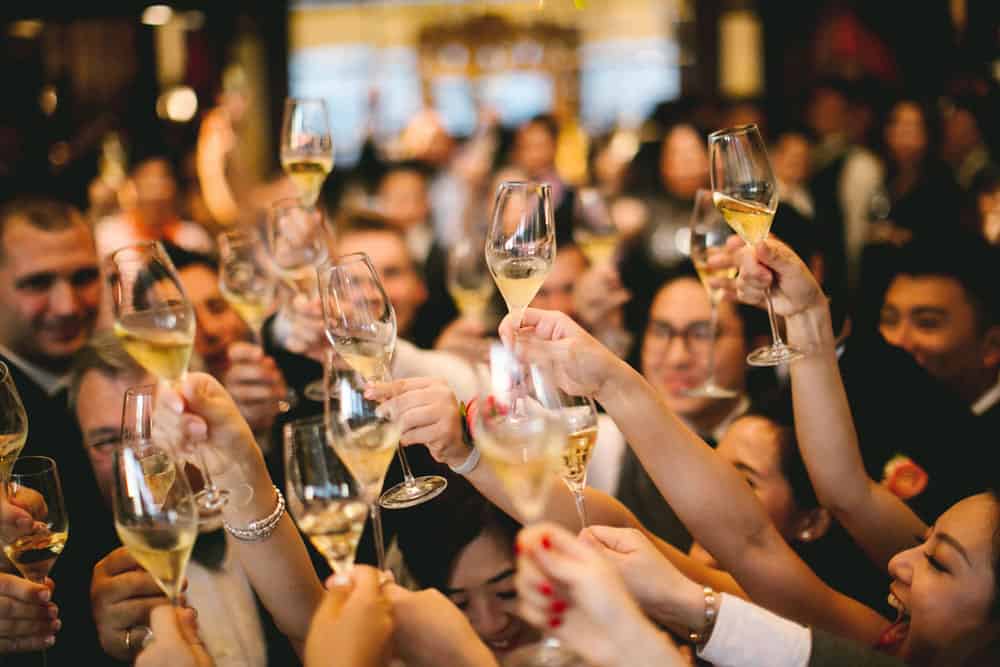 Do you really need to learn how to say cheers in 60 languages?
You definitely don't need to know them all, but it's an epic conversation starter. One thing I have learned too is people appreciate foreigners trying to learn their language, even if they're not the best at it. So next time you're about to pop a brew with some friends, see how many languages you can say cheers in!
Don't forget to bookmark this page for reference. You never know when you're going to need to know how to say cheers in 60 languages.
Side note: ALWAYS check your Travel Insurance Policies to ensure you actually get covered if you're out enjoying an alcoholic beverage. A lot of companies won't actually insure you if you've had alcohol for majority of activities. Always play safe not sorry.