The Best Way from Chiang Mai to Pai, Thailand
If you are here today you are wondering how to get to Pai easily and cheaply. I personally took the minibus from Chiang Mai to Pai on the 25th Feb 2016 without any hassle and for only 150 baht. Here's how.
If you're heading to Pai, check should out this post about things to do in Pai
Mini Bus from Chiang Mai to Pai
As you know, all the hotels, tour companies and other recommendations from the locals in Thailand seem to put a nice little chunk of commission on top. This is just standard practice and I can't blame them for doing so but when I went to the local tour company by my hotel, they had said that the "pick up service minibus service to Pai" doesn't run anymore apart from 5 pm.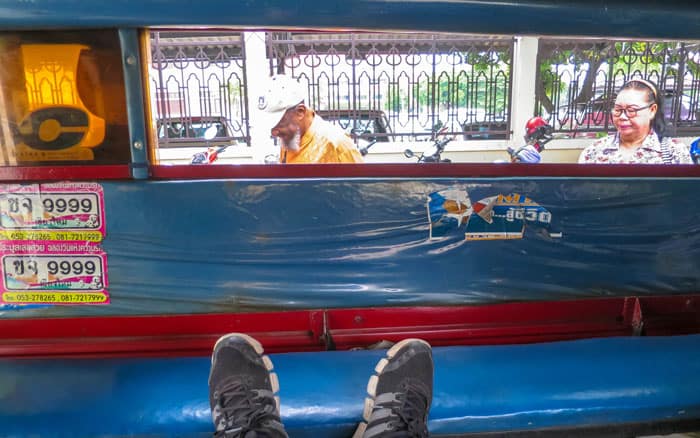 So the only option you are left with is to actually go to the bus station and get a ticket there. Song Thaew's all run to the bus station so you should be able to wave one down and get there for between 40-60 baht. Once at the bus station, no doubt they will drop you off at the station on the right. You need to go across the road to the other bus station and right down the back of the complex, you'll see Avia Bookings. This is where you need to go.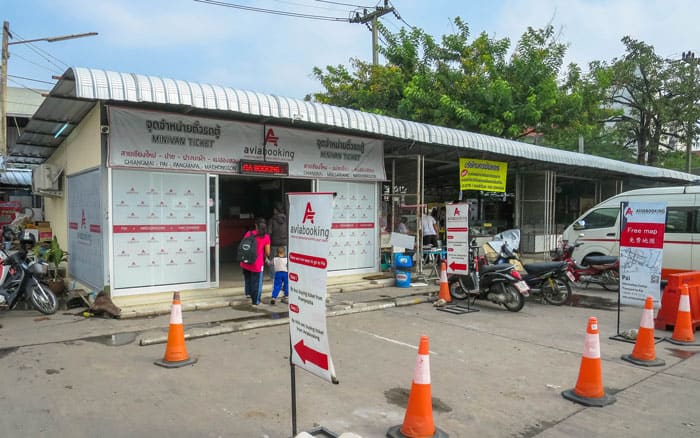 Inside Avia Bookings you can get your ticket for the minibus from Chiang Mai to Pai for 150 baht. They are 10 seater minivans that run every hour from 7:30-5:30 (at least they did when I booked). The drive takes about 3 hours and can be quite 'racey' depending on your driver. There is an alternative, you can get the public bus from Chiang Mai to Pai which costs 130 baht, but it takes over 4 hours, there is no air con and is not worth the 20 baht in savings.
As a note too, the Mae Hong Son road to Pai is very winding. Both times when I went to and from Pai to Chiang Mai, there was someone that got travel sickness. It may pay to get your sickness tablets if you are intending on doing this route. There is a food stop halfway so don't load up on food before your trip! For tours while in Pai, scooter rental and another minivan option to Pai from Chiang Mai, check out
Aya Service
at their website 
http://www.ayaservice.com
If you're heading to Chiang Rai after Pai, check out my favourite things to in Chiang Rai!