Things to do in Havana, Cuba
Havana, Cuba is one of the most popular tourist destinations in the world. It is known for its beautiful architecture, vibrant culture and delectable cuisine. Cuba has so much to offer that it is not uncommon for visitors to return again and again. So, whether you are returning for your third time or planning your first, here are the
10 top things to do in Havana Cuba.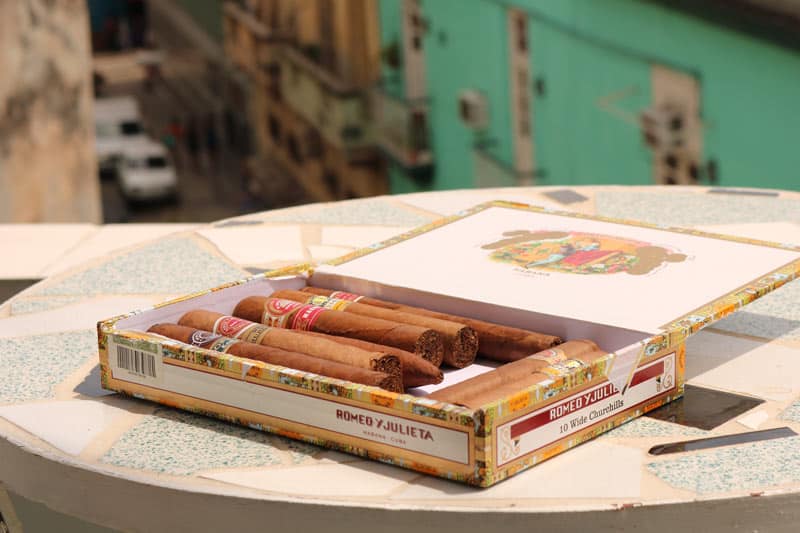 Go on a Tour of a Cigar Factory
In many areas,
Cuban cigars are legendary
. So, why would you pass up the opportunity to get some from where they are actually made? Even if you do not smoke, getting an inside look as to how the cigars are made can bring you that much closer to the true Cuban culture. If this is something that you are interested in there are a few couples of options as to where you can visit. Make sure that you book in advance as these tours fill up quickly.
Enjoy a Meal at a Paladar
One thing that tourists have to do, in order to get a true Havana experience is to dine at a
Paladar
. This is an in-house eatery that offers guests a dining experience that they won't soon forget. They can be found throughout Havana. Paladars are usually fairly small, and often require guests to either wait or make a reservation a herd of time. It is not uncommon for owners to
treat customers to a mojito while they wait for a table
.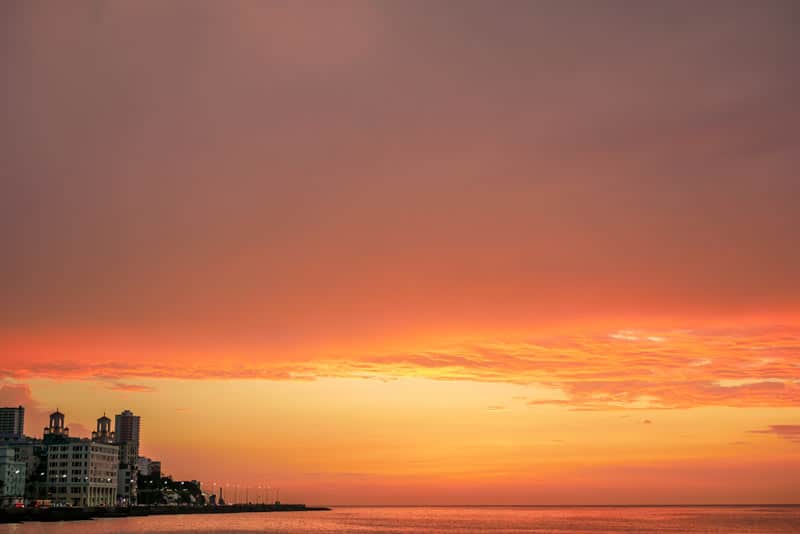 Visit The Malecón During Sunset
The Malecón
is a famous, historical stone wall that was built in order to separate the city of Havana from the ocean waters below. For decades, it has been among Havan's greatest tourist destinations. Friends, families, and couples alike have visited to drink, talk and romance. Once the sun goes down, The Malecón becomes somewhat of a hotspot. It is where locals and tourists alike go to socialize and drink. It has a significantly lower cost than many of the bars or clubs in the area and offers breathtaking views.
Take a Stroll Through Colon Cemetery
El Cementerio de Cristóbal Colón is much more than a regular cemetery. Named after renowned explorer Christopher Columbus, Colon Cemetery as it is often called, is situated in the Verdado area. It contains close to 100,000 graves, many of which are designed with stunning detail and have been sculpted by generations of wealthy families. Unlike many other cemeteries, Colon Cemetery is set up in the similar fashion to a city. With different quarters that are designated for different people. Within the 140 acres that the cemetery coves groups like baseball players and religious leaders all have their own area.
Go Dancing!
Now, this might seem like an obvious suggestion, but if you want to experience an authentic Cuban nightlife, you need to dance. The city is home to many clubs including the wildly popular Casa de la Musica. Located in Miramar, which is just west of Verdado, not far from the Tropicana. This is the venue that all of the young locals go to see live reggae or salsa music.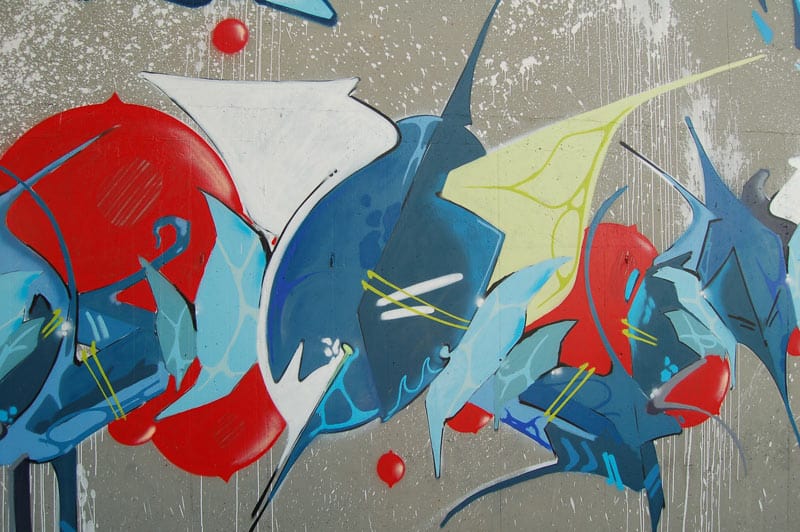 Embrace the Artwork
Another thing that the city of Havana is known for is the number of
art studios
that it is home to. The city is also home to a number of craft shops and boutiques. Tourists are encouraged to explore these amazing galleries and stores, either by taking an art tour or by simply getting out and exploring the city yourself. If you are interested in learning more about the amazing artists of Havana, check out check out this list of some of the best art galleries in the city.
Visit a Fruit Market
The city of Havana is home to a multitude of little fruit markets and shops. These are owned by locals are often mixed in with local craft shops and cafes.
Wondering Where to Stay in Havana? Why Not Check Out the Old Mansions in Verdado
Verdado is an area that was once home to a number of mob leaders, plantation owners, and mafia bosses. Today, the area is one of the most popular places to stay in Havana. It is also home to many locals. These mansions are stunning in architecture and have tons of character. These houses are now each home to several local families.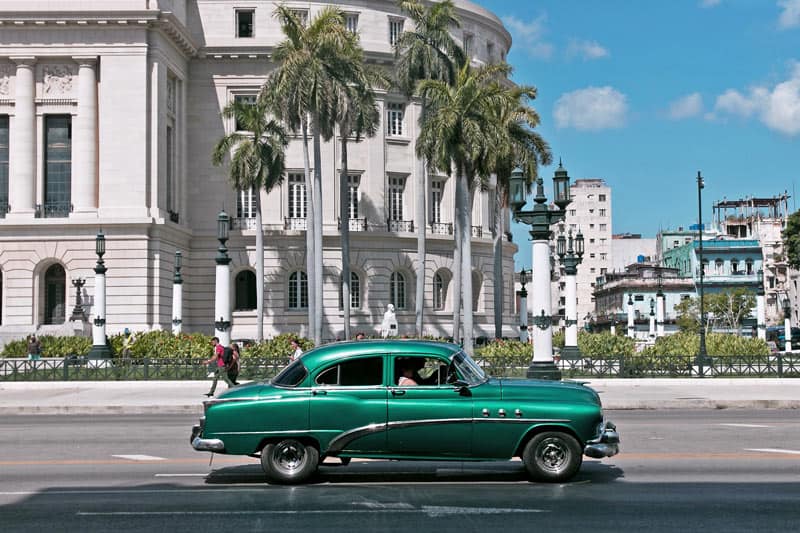 Learn About the Crumbling Building of Central Havana
Tucked deep within the middle of the city is an area called Centro Havana. This is an area that is densely populated, and very sad to see. Like much of Cuba, the buildings in this area are the originals, that were built no later than the 1950's. Since 1958 there has been little to no money available to maintain them and their original character. While this can be a difficult place to visit emotionally, it does give visitors insight as to what life is like for many locals and how the Cuban economy differs from our own.
Enjoy a Cubata on the Rooftop Bar of Hotel Ambos Mundos – One of the Top Places to Stay in Havana
If you are wondering where to stay in Havana, The rooftop bar of Hotel Ambos Mundos is a prime choice. This historical location is a famous venue that was once frequented by Hemingway. Enjoy breathtakingly striking views of Havana and a laid-back atmosphere that everyone can enjoy.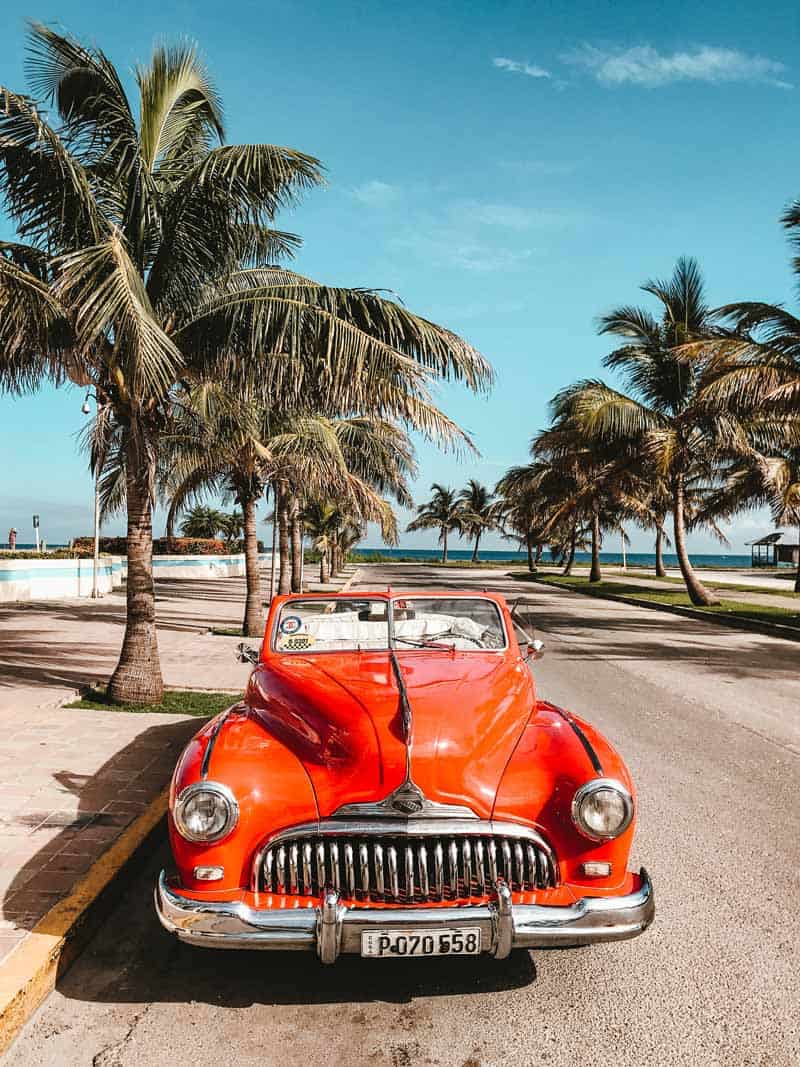 Many more things to Do in Havana Cuba
Unlike a lot of other tourist destinations, there are always new things to do in Havana, Cuba. Regardless of whether it is your first, or your fourth time going, the history, culture, and vibrancy will draw you in and leave a lasting impression on you. Here we have discussed
10 of the top things to do in Havana Cuba
, but in a city as lively as Havana there is always something new to see and do. I hope this list has helped you plan
your next trip
. Have fun and safe travels!