Best Places to Travel Alone in the World
If you are like me, you just can't get enough of going out and exploring the world but sometimes finding a travel buddy isn't that easy! So I I've compiled a list of the best places to travel alone in the world so you can still go out and explore, even if it's solo. These choices were based on the overall safety score and general happiness & satisfaction from travellers and locals.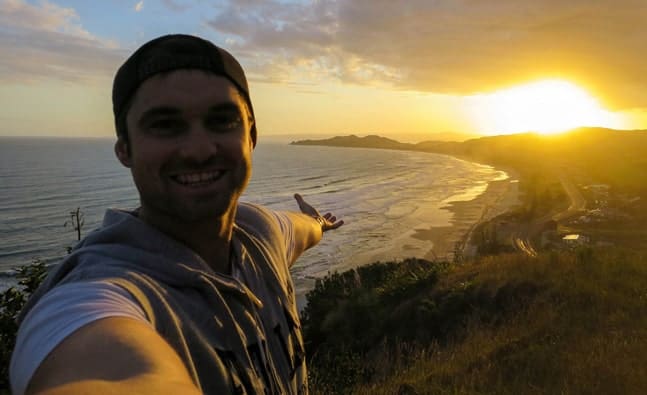 1. New Zealand
Aside from the fact that New Zealand is my home country, it is one of the most beautiful and safest places in the world! It is featured in hundreds of websites ranking between 1st – 8th place for best solo travel destinations in the world and I admit I can see why. New Zealand has so much to offer too from breath taking coastlines, some of the most amazing clear water lakes, mountains to hike, surf spots, snowboarding mountains, awesome people everywhere and nothing can kill you (unlike almost every insect, animal, and river in Australia). New Zealand also has lots of white water rafting locations, bungee jumping and sky diving centres, the Zorb ball experience and a bunch of other activities.
2. Sweden
Sweden is located to the west of the Baltic Sea and is simply amazing, even though it's known famously for its sea-faring Vikings. What is cool though is that Sweden doesn't have a national army and tends to be neutral in regards to taking a side in any kind of wartime situation. Cool huh. Sweden is also full of islands, lakes, mountains and forests so you'll have plenty of things to see and do while there!
3. Switzerland
Switzerland is a mountainous European country which has many lakes and villages but is mainly known for the Swiss Alps. Many daredevils come from afar to skydive over the Swiss Alps because they are literally breathtaking. With the Swiss alps brings great hiking and skiing too so is a great place for adventure. Switzerland another one of the most beautiful countries in the world and the people there are great too!
4. Canada
Oh Canada, it is amazing how many times I have heard that Canadians and New Zealanders are alike and so are our countries. Canada is the second largest country in the world and there is many vibrant cities and amazing lakes and forests to see. Canada is also very interesting as majority is British descendant, yet the west side is French and you swear you're in another country when you cross. Still confuses me. All and all Canadians are ridiculously friendly and their country is big and beautiful.
5. Norway
Norway is one of the most scenic countries in the world. It has such an abundance of lakes, coastlines, fjords, lakes, mountains and waterfalls. It is said that there is so much to see that if you rush between major city to major city you'll miss all the good cultural treasures. Even though Norway is very far north, it still holds a mild humid climate and can even reach 30 degrees in summer! If you go up to the North Cape, you can also experience the 'midnight sun'.
6. Indonesia
Indonesia is one of my personal favourite places in the world. The Indonesian Archipelago has roughly 18,300 islands and only 922 are inhabited. Indonesia is known for surfing, jungles, tropical island, tigers, volcano's, Komodo dragons, diving and it's beaches. It is also very traditional and has hundreds of ethnic groups speaking many different languages. Jakarta is the Capital of Indonesia yet Bali is the biggest tourist destination and brings in over 3 million people per year! I have been to Bali over a dozen times and it is definitely one of the best places to travel alone in the world.
7. Finland
Finland is the perfect location for those who want to bath is majestic open spaces, fine architecture and polite people. One of the main attractions if you go the right time of year is witnessing the Northern Lights. While out in the forest, you may even get to see wild reindeer wandering around too which is very common there!
8. Netherlands
The Netherlands is a great place for tourists, from the Canals in Amsterdam and the Pancake tour in Rotterdam, the Dutch are great people to be around. You'll notice almost every person bicycles around the place too which is great, just don't ever jump in Amsterdam's canals, they're full of them! Amsterdam is also known for its vast tulip fields, windmills and flat landscape as well as Amsterdam and all it's adult attractions. Definitely one of the best places to travel alone in the world.
9. Japan
Japan is a highly desirable country to visit, from the crowded cities full of skyscrapers to the pop culture it has, Japan is always a great time. Many tourists also go to Japan for trade or for Ski season as Japan hosts some of the best ski fields in the world. Not only that but Japan has some great Shinto temples, gardens and cherry blossoms and its iconic food is Sushi which you can buy almost anywhere in the world these days.
10. Vietnam
Vietnam is one of the biggest tourist attractions of South East Asia. It is very well known for it's motorbike route that attracts 10,000's of people each and every year to come and drive through. With lakes, beautiful beaches, mountains, amazing food and the amazing culture, Vietnam is a perfect place to come to spend a month or more in.
Best places to travel alone in the world
These destinations didn't quite make the top 10 best places to travel alone in the world but I still highly recommend them, they are amazing places!
Panama
Costa Rica
Laos
Chile
Argentina
Ireland
Before you travel anywhere, make sure your travel insurance covers you for everything you do. It could literally save your life!