Best Places to Visit in Nicaragua
When travelling through Central America in early 2015, I admit I had never heard of Nicaragua. It was only when I was surfing in Bocas Del Toro when I met some people who had just travelled through there were so many must-see places to visit in Nicaragua.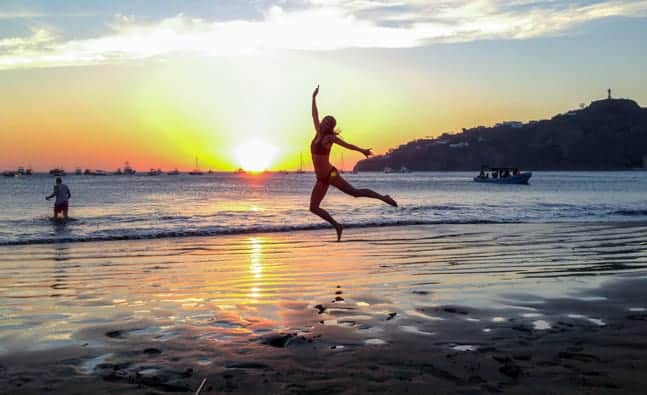 Talk of Sunday Funday parties in San Juan Del Sur, hiking volcanoes in Omepete, surfing the Carre Negro active volcano in Leon and relaxing on the beaches of Isla Los Brasiles was all it took for me to change my travel plans. When I got there, I was stoked.
Places to visit in Nicaragua
I spent about a month in Nicaragua and I wish I stayed longer. I didn't have time to visit the Northern Villages in the mountains but in saying that, I had a great time with what I did see.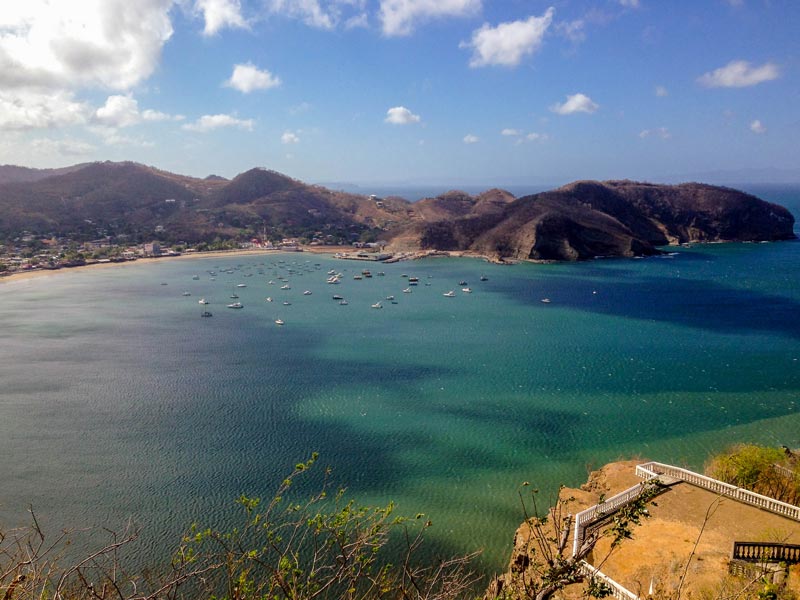 San Juan Del Sur
Coming into Nicaragua from Costa Rica by bus, the first place you will usually stay in San Juan Del Sur which is a little surfer town sitting next to the Pacific Ocean. San Juan Del Sur is famous for its Sunday Funday parties, surfing and its awesome hippie vibe. In fact most nights there have parties and you'll find a tonne of ex-pats living there or people who have been travelling and gotten stuck there (in a good way) because it's literally that good. For more info, see this post on San Juan Del Sur.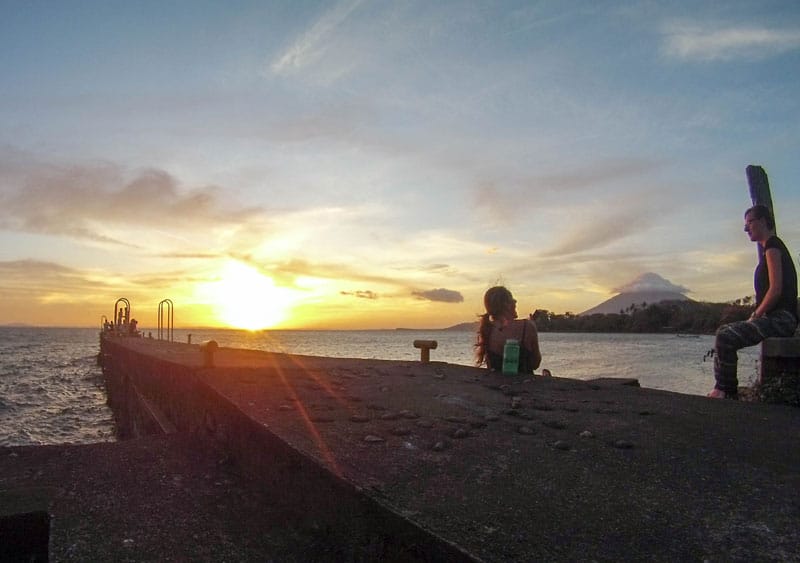 Ometepe
Unlike San Juan Del Sur, Ometepe is refreshingly quieter. Ometepe for me is still one of the most amazing places I have been to sit in the middle of a lake and is made up of 2 volcanoes, Concepción (still active) and Mederas. Not only can you hike these incredible volcano's, but on Ometepe you can also go kayaking through alligator filled waters, visit natural springs and go kite surfing! Ometepe is definitely one of the best places to visit in Nicaragua. For more info, see this post on Ometepe.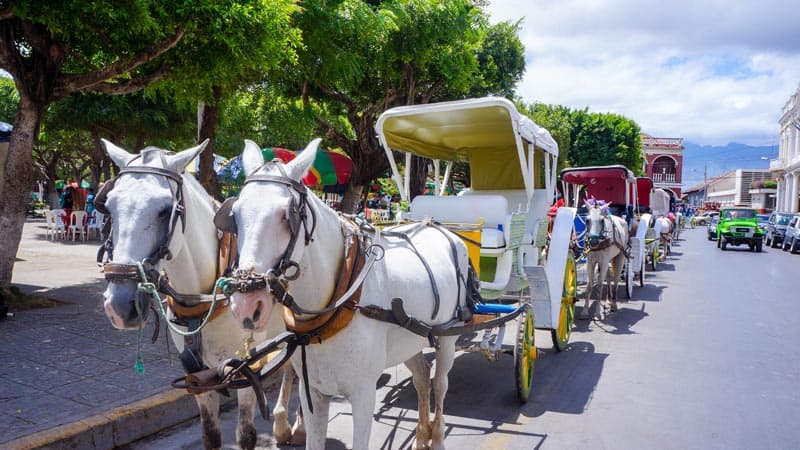 Granada
Granada is so diverse to the rest of Nicaragua in my opinion, the city is very old and has a great vibe to it. You'll notice there is a lot more religion in Granada and has a number of amazing churches, cathedrals and chapels. I absolutely loved the city centre at night as the roads are blocked off and the streets become filled with live music, food and drinks. If you in the mood for a swim or some incredible scenery, Lake Nicaragua is just down the road too. For more info, see this post on Granada.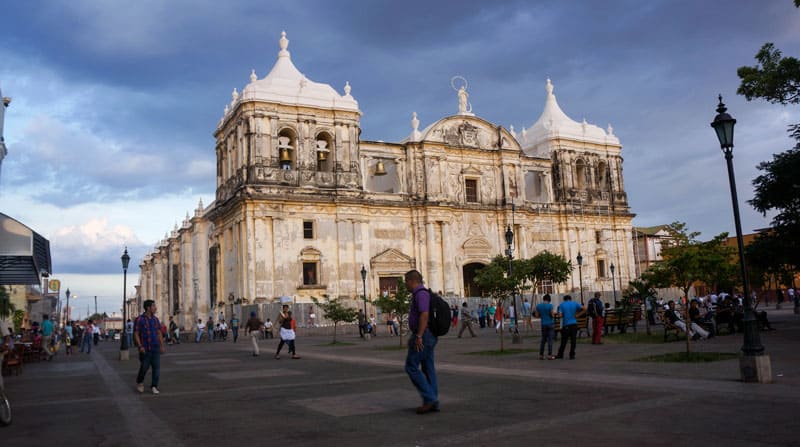 Leon
Leon is known to be more of a student city and we all know what students love to do, party! It is true, Leon does have a bigger nightlife but at the same time, there are plenty of other things to do. Being the second-largest city in Nicaragua next to Managua, Leon has a bunch of shopping malls, churches, street food and history. Leon is also a big attraction for traveller's as Isla Los Brasiles and Carre Negro is only a short journey away. For more info, see this post on Leon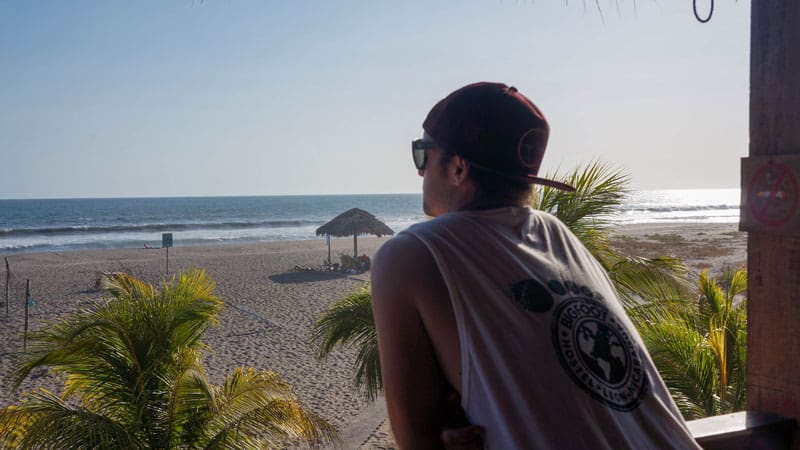 Isla Los
Brasiles

(Surfing Turtle Beach)

Sitting on the Pacific Ocean coast in northern Nicaragua is Isla Los Brasiles. To get there you have to take a minivan, then jump in a tiny boat, then finally load your things on a horse and cart and walk 1km down the road to get to the Eco-Friendly hostel Surfing Turtle Beach. Once you get there though, you will realise you have just walked into paradise. This may be my highest recommendation for places to visit in Nicaragua. For more info, see this post on Isla Los Brasiles
Carre Negro (Volcano Boarding)

Possibly one of the coolest adventurous claims to fame I have ever done. The person who one day came up with the idea of sliding down the side of the youngest active volcano going at ridiculous speed deserves a beer! It's not as bad as it sounds, we'll sort of. This is a definite bucket list thing to do for you adventurous people out there. For more info, see this post on Volcano Boarding Nicaragua
My Recommendations
If you are on a strict timeline, you'll want to get as much done as possible. If I had to recommend places to visit in Nicaragua for say 1-3 weeks, definitely go to San Juan Del Sur -> Ometepe -> Leon -> Isla Los Brasiles. Between 2-4 days for each one should give you sufficient time to get the feel for it all.
Best places to visit in Nicaragua
Would I go back? Of course. Nicaragua is simply amazing, some people say it's like a hidden gem as it's not "over touristic" yet so it still retains its natural charm instead of completely catering for the western world. It is very cheap but with that comes quite a bit of poverty. San Juan Del Sur can get a little rougher at night as it is the tourist capital of Nicaragua, but it seems the further north you go the friendlier people are. I feel over the years the best places to visit in Nicaragua will change to the more rural areas. There's still so much to explore!
I also met an American on a bus who had just bought a house in the northern part by the border of Nicaragua. He said it is incredible up there, it's a little bit cooler but luscious green forest, great people with everything you need at your fingertips. So I'll be visiting there next time for sure.
If you have been to Nicaragua before and have some great memories or tips for anyone who comes across this post, let them know below!