The Perfect Travel Camera, the Canon 700d
Just this last December (2015) I felt like it was time for a camera upgrade. I had been making do with my Sony Nex-5n and my Canon S120 point and shoot for a long time now but I felt it was time to upgrade and learn some photography skills. So after endless days researching on Youtube and Google and really debating what type of DSLR would suit my needs, I found the perfect travel Camera for a beginner like myself, the Canon 700D! (known as the Canon T5i in America)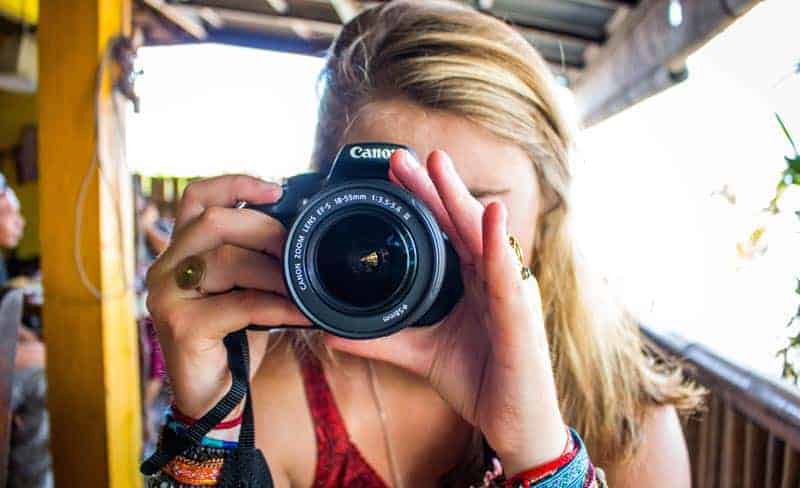 Here are some of the reasons why I chose the Canon 700D.
Affordability
Ease of Operation – Shooting Modes
Durability
Flip out touchscreen (perfect for solo travelers)
Canon Lens selection
Built-in flash
STM kit lens
External Mic input
This particular camera might be top of the range but it has everything a traveler could ever want plus more at this price range.
The Perfect Travel Camera, Canon 700D
I've had this camera now for 5 months and I have to admit, it's had a full on life so far. For the entire 5 months, I was on the go through South East Asia going on some big adventures like The Rickshaw Run in India, Motorbiking through Vietnam and cruising down the Mekong in Laos.
And it hasn't let me down once!
I was a complete newbie to using a DSLR before I got this but after a few youtube tutorials later and just playing around with it all the time, my photography skills have definitely gotten better. I've also learned a lot about techniques, functions and I still stand by my choice that the Canon 700D is the perfect travel camera!
Here are some photo's of the last 5 months through Asia.
Note: The images have been optimized for web losing quality and cropping size (so it loads faster!)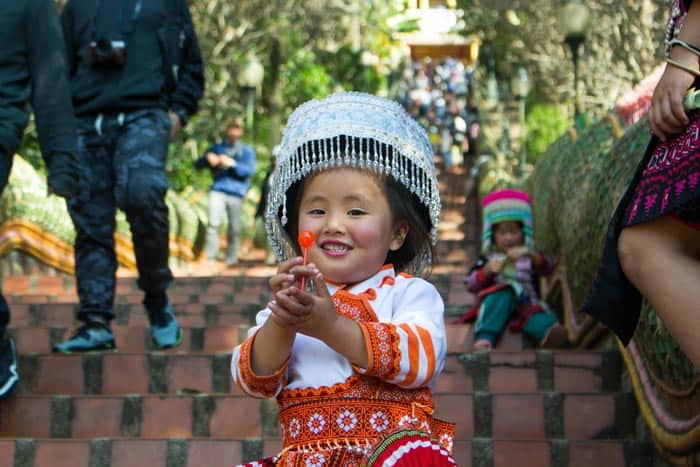 This was shot at Doi Suthep Temple, Chiang Mai, Thailand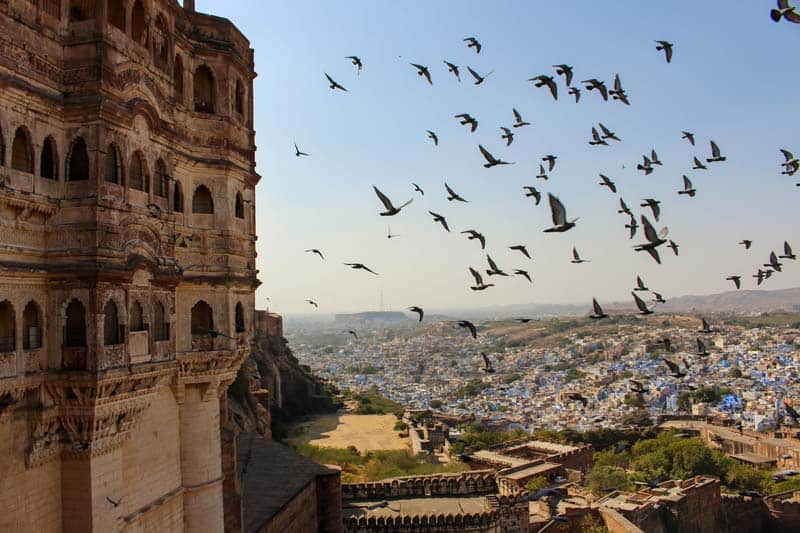 Shot on top of the Mehrangarh Fort, Jodhpur, India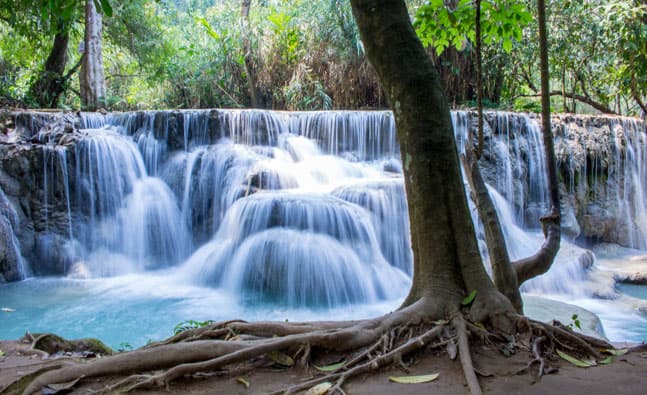 The Kuang Si Waterfalls of Luang Prabang, Laos
Morning Swings at Longson Beach, Mui Ne, Vietnam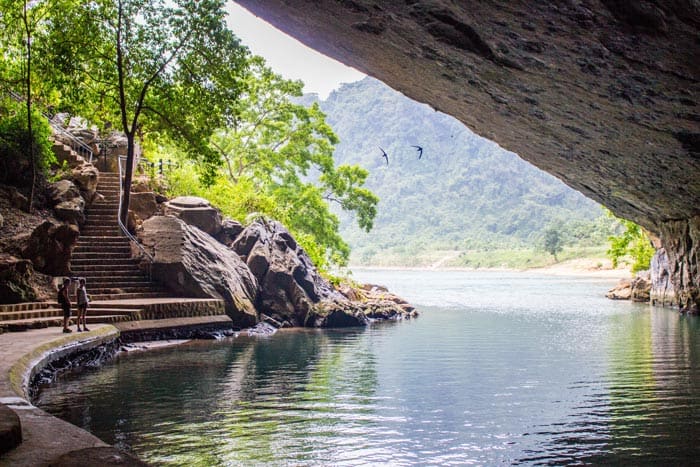 Phong Nha Cave Entrance, Phong Nha, Vietnam
For more photo's from my Canon 700D, check out my Instagram Account!  @broken_limitz
Why I chose the Canon 700D over its competitors
If you're thinking of upgrading to a DSLR camera or you're just interested about it, here's all the reasons why I chose the Canon 700D over its competitors deeming it to be the perfect travel camera.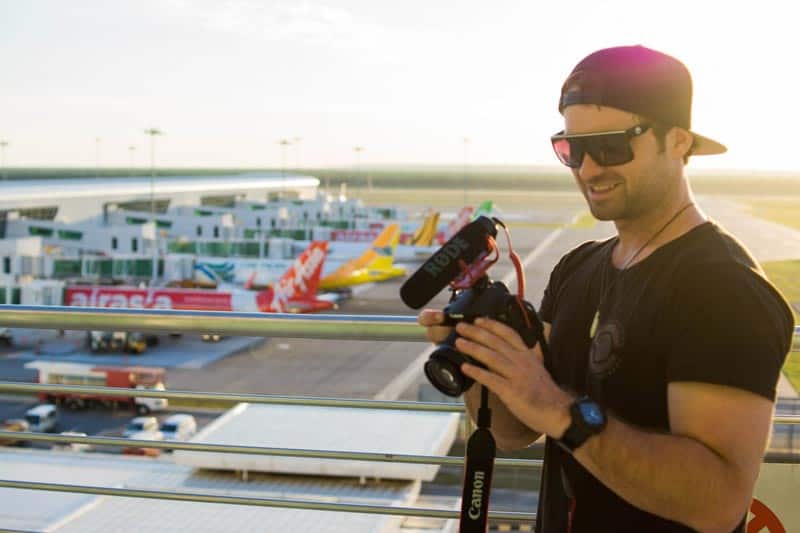 Affordability
The Canon 700d is, in my opinion, the best entry-level DSLR for those who are only beginners to the DSLR photography or filmmaking. It comes in very reasonably priced starting at only $500 and compared to some of its competitors like the Nikon 5300, Nikon 5500, Pentax K-S2 and the Sony A68, the Canon has features that in my opinion, separate it from the pack.

The 18-55 STM (Kit) Lens
With the majority of Kit Lenses that comes with DSLR's, they are usually very basic and are a 'make do' lens until you go out and get a decent lens, but with the 18-55mm STM kit lens, there were a few things that made the Canon 700d stand out from the crowd.
Image Stability. Unique to Canon, DSLR's with higher specifications than the Canon 650D and up have image stabilization technology built into their lenses which means it provides less shaking in the picture with taking photos or video. Perfect for holding focus on an object for landscape photos, interviews or long exposure photography
STM technology (Stepping Motor). STM or Stepping Motor technology is another feature Canon Kit lenses from the Canon 650D and up provide which makes focusing on objects significantly faster and very noticeably quieter. As I'll be shooting a lot of videos in the future, this is perfect to get the full sound of the surroundings instead of a noisy motor adjusting focus all the time that other DSLR kit lenses make.
 
Flip out LCD touch screen
This was probably one of the biggest selling points to me being a solo traveller. When you're in one of those situations where you have an amazing background behind you so you want to set the camera up on a timer and jump in it shot, having the screen flip around and being able to see what it is going to look like is a HUGE time saver. Nothing worse than not having a flip screen and having to adjust the camera dozens of times just so you get the shot you are trying to get.
Not only is it perfect for taking selfie photo's and timed scenery photos, but it is perfect for those situations where you want the camera to get really low to the ground and still see what the photo is going to look like. If you're shooting above water or a dirty ground, I doubt you want to crouch right down to see what it looks like on fixed screens.
The touch screen feature has also proven itself to be a very useful tool when taking long exposure shots (like water or night photo's). Instead of having to push down the camera shutter button and potentially moving the camera ruining the photo, you simply tap the highly sensitive touch screen and away it goes without any movement to the camera.

Ease of Operation – Shooting Modes
Now I have been trying to use the 'Manual' setting as much as I can so I continuously get better and better at knowing how to use it properly but some times a shot appears and you need to take it ASAP. This is why I absolutely love the "Sport" mode on the Canon 700d. Paired with the 18-55 STM kit lens (on autofocus), you can quickly and sharply capture moving objects so you don't ever miss the shot again. When driving through India for the Rickshaw Run, I used this mode 90% of the time as I was constantly on the road and some of the shots I got were incredible. The other 2 modes I use the most are "TV" (shutter priority) for long exposure shots such as Waterfalls and Night Landscape shots (will talk about how I use it soon) and also "Landscape" for all those landscape scenery shots.
Durability
One of the best things about Canon camera's is being known for their durability. Although the Canon 700D is not completely weather sealed like it's big brother the Canon 70D, the design makes it far superior to that of it's competitors at surprisingly a lighter weight too. Now I'm pretty rough with all my gear which has always been one of biggest downfalls, so when contemplating buying a DSLR camera, I was very nervous about cracking the LCD screen like I have done with multiple iPhone's and other compact cameras. Luckily the flip out screen on the Canon 700D has a hard shell plastic backing to it so when you go to put the camera away, simply flip the screen and it's protected from things rubbing up against it! Another huge reason why I chose the Canon 700D.
 
Built in Flash
To be honest, having a built in flash wasn't one of my main factors the camera needed when I was searching the market for a DSLR, but it did add brownie points. I haven't really been in a situation when I've needed the flash so far but having it there is a good back up feature. I also recently found out too that having a built in flash allows the camera connect with wireless flashes to it too which is perfect for studio shoots for portrait photography. The camera's that don't have a built in flash will require an external piece of hardware to operate the same external flashes which can cost about $180 (so I've read).
External Mic Input
Having an external mic input is so beneficial if you love to take video. I mean the in built microphone is still good but as soon as it gets a little bit windy or there is a lot of background noise, it can really ruin the quality of your sound which in turn ruins the whole moment. Luckily pairing the Canon 700d with an external mic like the Rode Video-Mic or Rode Video-Mic Shotgun, it allows you to focus on the sound coming from what your filming and damper everything else around you.
Also if you're a Youtube, Interviewer or an Online Marketer, having a microphone like the Rode SmartLav will ensure you get the perfect recorded sound quality possible so you don't have to do a bunch of retakes.
 
Canon Lens selection
Without a doubt, Canon has some of the best lenses money can buy. Not only do they have the biggest selection of lenses too but they are listed with prices that are very affordable. For example, when I was in India for the Rickshaw Run in January, the film crew that came along with were using Sony A7r II Camera's, yet they were using the very popular Canon lens, the Canon 24-105mm f.4. Just to explain a little more, they had the top of the line 4k compatible handheld camera's yet they were using a $800 Canon lens out of all the lenses in the world. Definitely must be saying something!
My Accessories for the Canon 700D
When I finally got my Canon 700D from Amazon in my hot little hand, I decided to go out and grab a few accessories before I set off to India. Here is what I got.
Canon 50mm f1.8 STM lens
Rode Video-Mic Go
Rode SmartLav
Spare Batteries x2
Sandisk 32gb Extreme
I decided on getting the Canon 50mm f1.8 STM lens, as it was rated as one of the best Canon lenses of their selection. This lens creates a very shallow field of depth giving an awesome effect to images and being only $125, it was a perfect accessory to play around with!
Second is the Rode Video-mic external microphone. It looks like something that's a little bit naughty but  was a must for my journey through India. As I was shooting video and in a Rickshaw with no doors, the wind was always against my side so the Rode Video-Mic definitely saved the day.
Next, I got the Rode Lavalier microphone. Now you might be wondering, why so microphones? I occasionally shoot video's for part of my marketing business so having super high quality audio makes me look that extra bit professional. Being only $70 or so, it doesn't hurt to have it handy!
Everyone needs to get spare batteries if you travel, period. I was with a friend in Chiang Rai a few months ago and we were in the middle of the jungle when he said: "uh oh, my battery died." There is nothing worse than having a great camera in an amazing place if you can't take any shots. I always carry 2 spare minimum. As a rule of thumb, DSLR batteries should last for roughly 24 hours of use each if only taking photos. (Note: keep in mind fake branded batteries are cheaper, but don't last as long)
Last, I needed a SD card. Like all things you buy for a camera, an SD card will last you forever so when shopping for a card, ensure you get a good one. I personally use a Sandisk 32gb Extreme SD card because it has a write speed of 90mb/s, has a class of 10 and UDHC of 3. So what does that all mean? In short, if you are shooting high resolution video and you're card can't keep up with the camera's write speed, your end result is going to be useless. It does cost a little bit for a good quality SD card but just keep in mind it will last a very long time and will maximise your quality of the video.
(Note: Be careful when buying cheap branded cards, they are definitely not reliable)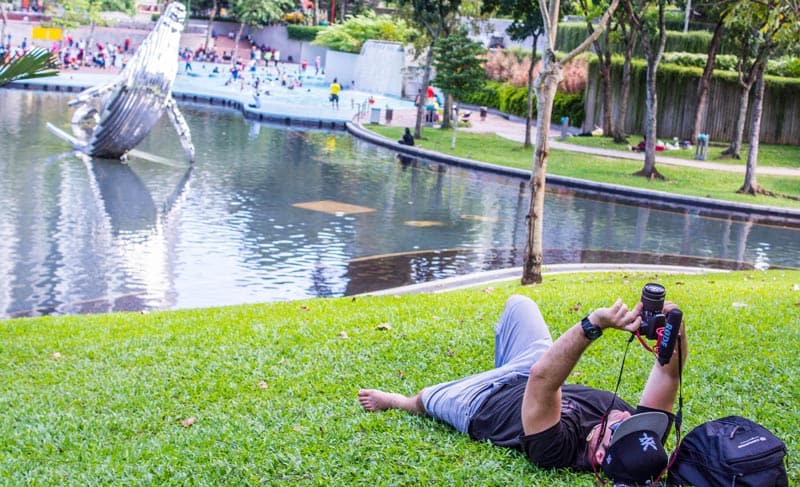 My next camera upgrades
So after using the Canon 700D for 5 months now using both the 18-55m STM kit lens and the 50mm f1.8 STM lens, I have learned a lot and am ready to take things to the next level. So over the next few months, I will be buying a few new additional lenses to add to the camera bag.
Canon 24-105mm f4. USM

Canon 10-22mm f3.5-4.5 USM
First of all is the Canon 24-105mm lens I mentioned a little earlier. I have chosen this lens because it is a perfect 'all rounder' lens having 105mm of zoom, being super wide angle and also having a fixed focal of f4 (higher image quality). This makes this lens perfect for pretty much every type of photography from travel to portrait, landscape to close up shots. Another big difference is the USM technology which is an upgraded version of the STM technology in the kit lenses. This provides even faster and quieter focusing which is important to film makers.
Second is the Canon 10-22mm lens which is used by film makers you may know such as Casey Neistat, the Youtube famous Vlogger. This lens is also a super wide angle lens giving you that extra bit of width in your shots and being a 10mm lens, it makes the picture closer to your vision (so to speak). It  brings the image closer to the sensor meaning it is less magnified and makes the picture closer to that which you see instead of being further away.
And that's that!
I hope this has helped you learn about the perfect travel camera in my opinion! It looks like even though I have given this a good beating already, it's going to last for years to come yet so I'll no doubt I'll have this for a long time!
What do you shoot with? Let me know below!