Top 5 Must See Things to do in India
India has to be one of the most diverse countries in the world. When first deciding to head to India for the Rickshaw Run, I really had no idea what to expect. Regardless, I enjoyed the journey and here are my top 5 must see places in India.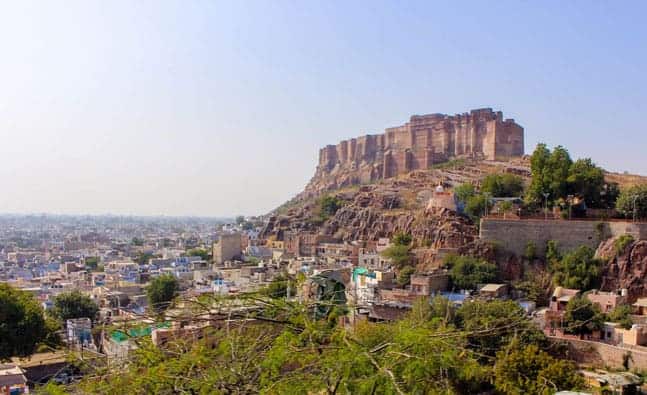 As naive as I am, I assumed India was just a desert country that was dirty and hot as shown in the movies. When I got there though, it was a completely different story. I am very lucky to have traveled across the country via Rickshaw. I got to experience the country in a whole different way to most others that come to visit.
My journey started in Kochi, Kerela and I traveled the entire coast up north west in a Tuk Tuk all the way to Jaisalmer, Rajasthan. There was a reason for this ridiculous trip read about it here. I arrived late so didn't see much on the way to the hotel, but I went for a stroll first thing in the morning and this is what I saw.
These are the Chinese fishing nets the local people to catch fish in Fort Kochi, to my surprise they did very well too. Instantly my thoughts of what I thought India was like, had gone out the window. The next 4 weeks of my time in India were full of mind blowing moments so here are some places to put on the must see India list.
Must see places in India
Palolem

Beach –

Goa

Goa is located on the south east coast of India which lies on the Arabic Sea and is India's smallest state. It is also dubbed India's richest state and ranked as the top place for best quality of life according to Wiki. My personal experience upon arriving to Palolem beach felt like I arriving to a tropical beach in Thailand.
The area was covered with palm trees, small little stores selling souvenirs and crafts, the air was clean and the people were very relaxed. When I reached the beach though, that was the moment my mind was blown. Clean beaches, warm and clear water, restaurants located on the sands edge and people enjoying fun in the sun.
After speaking with the owner of the hotel we stayed in, he said that Goa is the most laid back place in India. People actually started coming to Goa for their tropical island get away before Thailand and Indonesia became popular. I'm not sure if it is true or not but it definitely had the same feel. Also Goa has a bunch of activites to do while there, things like cliff jumping, elephant tours (inland day trip), snorkeling and yoga retreats. Also if you are big in to having a night out, there are dozens of pubs and the drinks are cheap. I wish I could have stayed longer to explore more of Goa's charm.
Mt
Abu
Mount Abu (also called the 'Oasis in the Desert') is located in the North Western part of India and is an amazing spot to visit. So amazing that it is known as the honeymoon destination of India, according to the locals. To reach Mount Abu you have a beautiful 20km drive up the mountain side and you'll notice there are hundreds of monkeys just sitting on the guard rails watching the cars go by. I recommend going first thing in the morning so you can catch the sunrise while driving up the mountain side. Also if you are daring enough, stop off and give the monkeys some food but be warned they are wild and can attack at any moment.
Finally after a 30 minute drive you will reach the Mount Abu township there you will find a bunch of restaurants, stores and craft shops. Only a short walk from the township, you can find waterfalls, lakes, rivers and evergreen forrest giving Mount Abu its nickname.
Also if you're after an amazing view, only a short drive away is Guru Shikhar which is the tallest peak of the Avaralli Range which stands at 1,722m above sea level. Mount Abu is a great place to visit if you're looking for some outdoor adventure or a place to chill (or have a honeymoon) and that's why its in my list of Must See India places.
Jodhpur
Located in the North Western part of India is the city of Jodhpur which is also known as the 'Blue City' because of the blue roofed houses surrounding Fort Mehrangarh. Unlike other parts of India, Jodhpur has a very ancient city feel to it with a huge number of palaces, forts and temples to visit. From local delicacies, textiles and crafts to palaces, forts and temples, you will have a lot to see. Lonely Planet even placed it in their list of 'Most extraordinary places to stay in 2013'.
Fort Mehrangarh was by far the most impressive thing I have seen while in India. Whether you're in the fort looking down or on a rooftop bar looking up at night, it never ceases to amaze. You can get a guided tour around the Fort for $8USD or so and up there you can get great views of both the old city and the city centre as well as check out some treasures from the ancient times.
Another structure that really caught my eye was the Jodhpur Stairwell as it was hundreds of steps going up and down and the water sat about 30metres below the road height.
If you are feeling in the mood for something very luxurious too, you can stay one of the largest private residence in the world Umaid Bhawan Palace. Starting at $313 per night when on sale ($1,100 normally) , you can experience living like the Royal Family does.
Taj
Mahal
One of the most impressive structures you will ever see, the Taj Mahal is a definite must see India site to visit. Located in the city of Agra, the giant Marble Mausoleum stands tall in its 42 acre section and was actually created as a symbol of his love from the emperor Shah Jahan's for his wife Mumtaz Mahal.
You can get entry in to the Taj Mahal for around $14USD and can see the Tomb of Mumtaz Mahal as well as the grounds the Taj. Just don't take a photo of the tomb, the guards steal your camera and you don't get them back.
Other must see in India places
Jal
Mahal
Something you don't see everyday is the Jal Mahal which is also known as the 'Water Palace'. The Jal Mahal is located in the middle of Man Sagar Lake in Jaipur, Rajasthan and is literally a Palace in the water.
Gokarna
A small temple town on the western coast of India, Gokarna is known for attracting a more hippie culture and has stunning surroundings as well as an amazing beach!
Must see places in
India
I'm sure there are a bunch more places to see in India but this is all I saw while I was in India 2016. If you have some more recommendations on places to go and things to see, comment below!
Also See: The Rickshaw Run 2016
Also See: Preparing for the Rickshaw Run