Isla Holbox Mexico - Yucatan Paradise Getaway
After spending a few months in and around Playa del Carmen, I was honestly a little disappointed at the amount of seaweed on the beaches and craved. Even when we went to Isla Mujeres, there was still seaweed around the beaches so when we heard about Isla Holbox not too far from Cancun having no seaweed at all, we decided to go explore! This is what we found.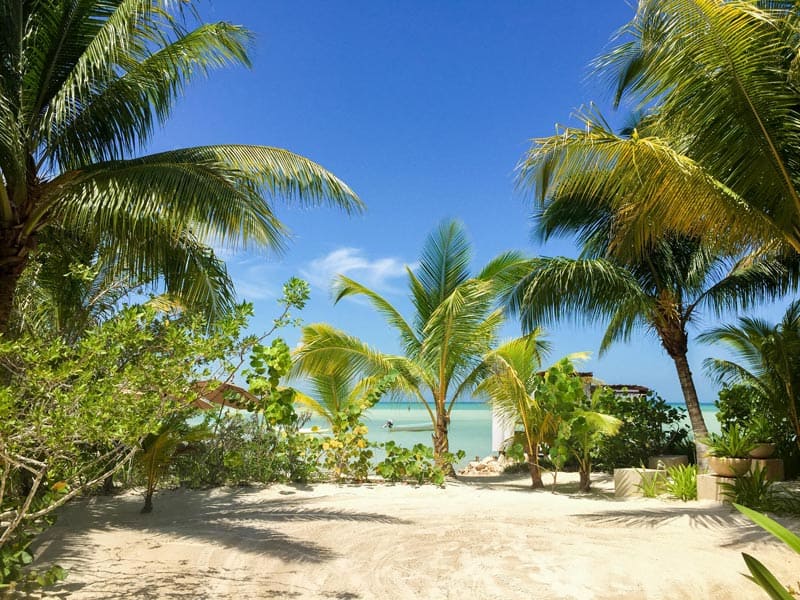 Recently we visited Isla Holbox for a weekend away and it is what I can only describe as what you'd expect from a tropical island in the Caribbean. Not just what you'd see on T.V or in a movie and only show up to see it was quite the opposite. Isla Holbox is a luscious little island full of colourful buildings, incredible people and beautiful landscapes. One of the best novelties is that there aren't many vehicles on the island, and all of the taxies drive golf carts! Makes the whole experience that little bit more unique. From the moment you step foot on the island until the moment you leave, you know you have reached a place that isn't too touristic, too commercialised or too crowded. It's the perfect mix of everything!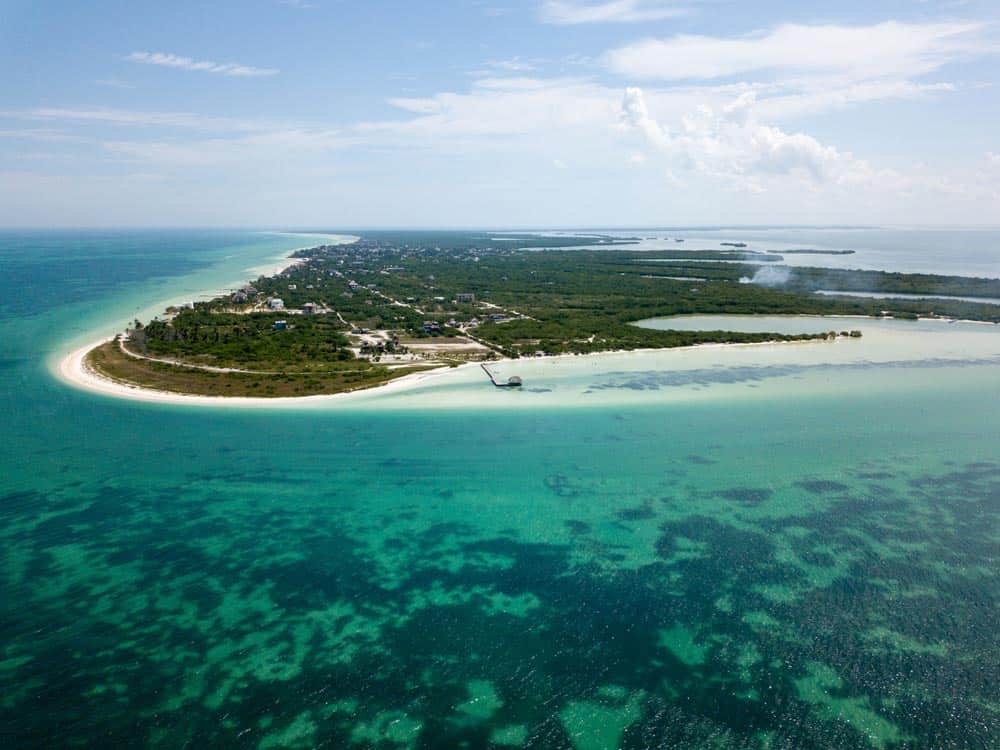 Things to do in Holbox
Walk the sandbar – Just in front of our hotel Las Nubes was a sandbar you could walk across which goes for a few kilometres. If you get up early enough, you can maybe see the pink flamingo's that hang around that time of day.
Bike around the island – Isla Holbox island is actually really big, but the area in which the town sits is quite small. If you hire a bike, you can go to all the surrounding beaches and mangroves, and explore the island on your own terms. Definitely recommend it.
Hire a stand-up paddleboard or kayak – When you get to the island, all you want to do is relax and enjoy the sunshine. Having a stand-up paddleboard or kayak will allow you to see more of the island from the sea and you'll get to see all the marine life as you go over it. Highly recommend it.
Enjoy the golden sunset – While this is usually a given, the sunset at Isla Holbox was the most incredible I had seen in all of Mexico, so it deserved a mention.
Go on a Bioluminescence tour – While we didn't actually do this, a lot of people had mentioned it that we met. You leave as early as 3 am to go on a boat and find areas where bioluminescence is present. Some say if you're lucky enough you can see manta rays swim around during that time.
Swim with the Whale Sharks – Again we didn't end up doing this, we were enjoying the beach at Las Nubes too much. Apparently, they will take you all the way past Isla Mujeres to a spot where wild Whale Sharks usually hang. If you haven't seen whale sharks before, this will be perfect for you, but if you have then I would pass on this option. It is shared with all the tourism from Isla Mujeres, Cancun and Playa del Carmen. Instead, just enjoy your time in Holbox as it seems to fly by!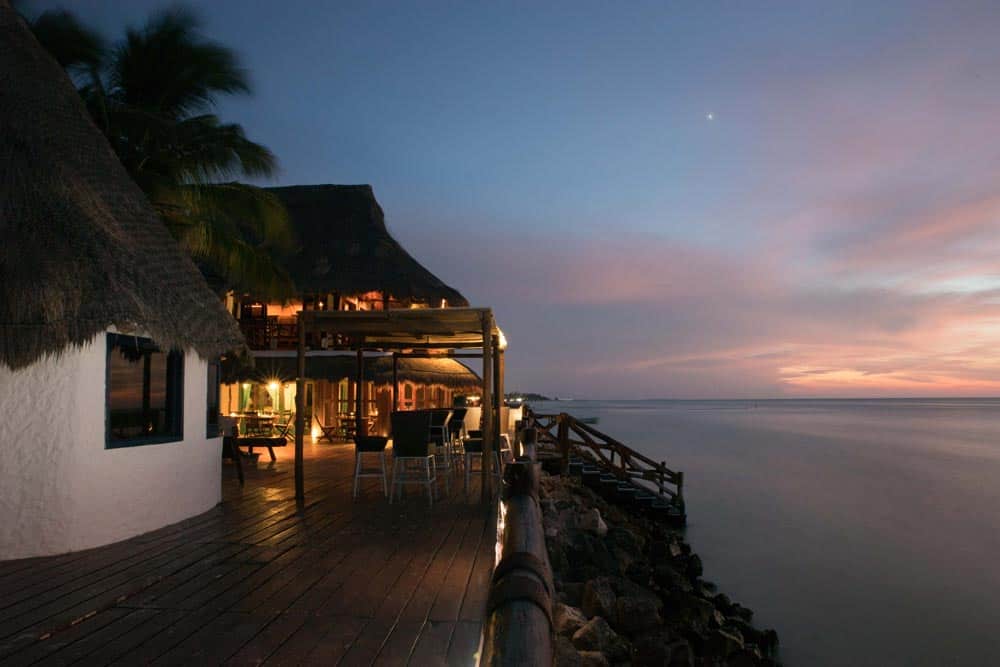 Where to stay on Isla Holbox
I and my partner found a chic hotel called
Las Nubes
which looked ridiculously cute, plus it was an Eco resort which I'm hoping to see a lot more of so it was the perfect choice for us. We got the Jnr Suite which was more than enough room for the 2 of us, our stay was incredible. The entire residence was so cute, I wish we could have stayed for a week instead of a weekend. Another great thing about Las Nubes was that it included stand up paddleboard, kayak and bicycle hire. We ended up using these more than we had anticipated but it made the trip
so much
more enjoyable
.

How to get to Isla Holbox, Mexico
When going to
Isla Holbox
, there is a good chance you are going to leave from Cancun. The easiest way possible would be to fly, but there are limited flights. You are most likely going to need to take a bus and a ferry. The bus ride is only a few hours and the ferry is only 30 minutes, so getting there is really quite easily! Just remember it is starting to get busier, so make sure you book your return journey in case you miss out.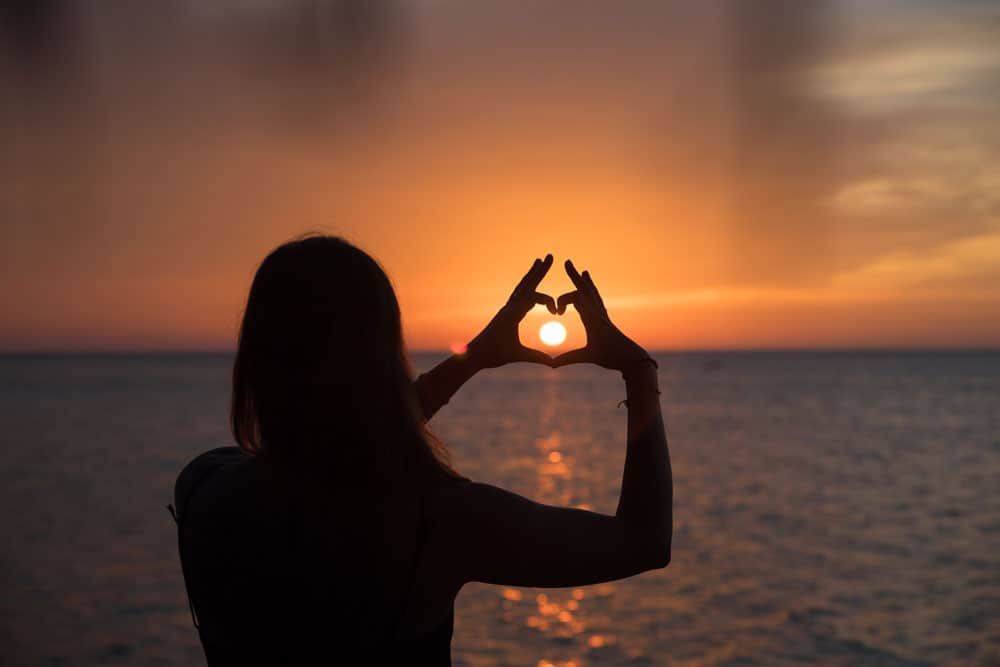 Final Thoughts of Holbox
Isla Holbox to me was like visiting a bigger
Gili Air
in Lombok (which is my favourite place in the world). It was clean, not too crowded and made you feel like you actually were in a paradise. I would definitely recommend visiting Isla Holbox if you were planning on going to Mexico, or just looking for the perfect little getaway. I'd like to thanks
Las Nubes
for hosting myself and my partner while we were in Holbox and as always, all opinions are my own.