How to Save More Money on Travel
Let's be honest, traveling isn't exactly the cheapest thing you can do. In this article though, I am going to show you how to save more money on travel using cashback and rewards programs. The best part, they're free to join. I've only started delving into the world of rewards and cash back programs, but it's already starting to pay off!
Note: This article does contain affiliate links meaning if you decide to join any of the programs and you do purchase something through them, I may get a referral bonus. That being said these are programs I do use and believe in.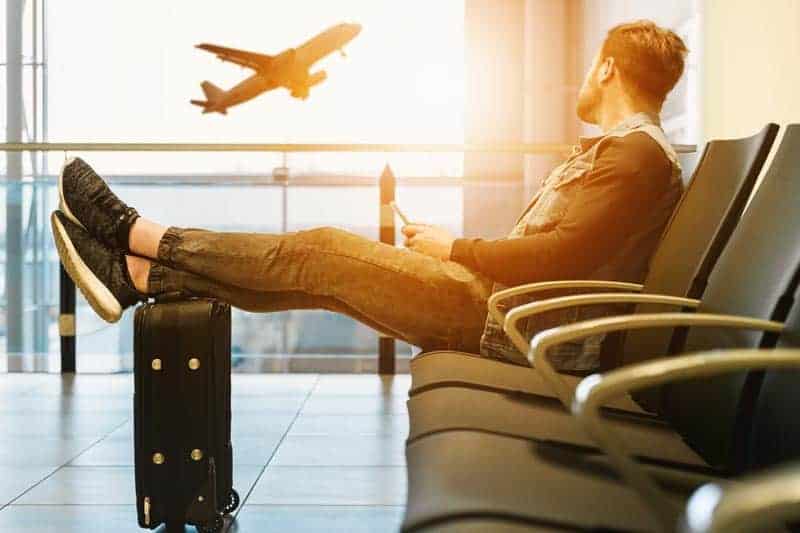 How to save more money on travel
Now just so we're clear, this isn't a make money while you traveling post, nor is it a travel-for-free article. There are thousands of articles all showing you how you can live cheaper while traveling. But that's not always what we want. Sometimes we want to spoil ourselves and flash-pack a little, enjoy the slow nomadic type of travel. So what I did is went out and researched a few rewards programs on the internet, and what I found was really exciting.
Out of the 16 different programs I found, there were 2 that really stood out. The second best part is they both use Chrome Extensions to help minimize effort and maximize shopping experience. The best part though, is they're free!
Ebates – Cashback Program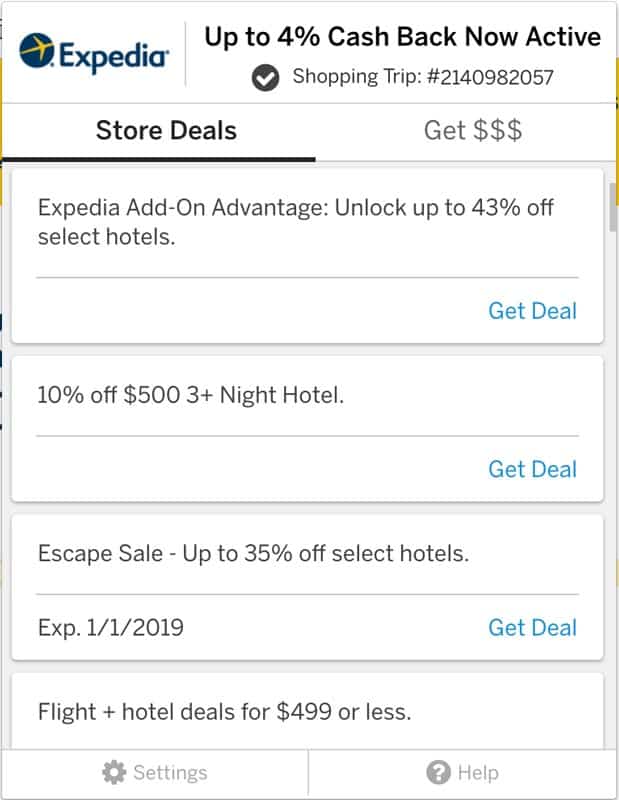 The first one I want to mention is Ebates. Ebates is the best cashback platform I have found on the internet, and it's extremely unique! The way this company runs is they get a commission for every sale that gets referred through their platform. So every time you use their cashback service, they earn a commission from your purchase. But don't let that put you off.
While most affiliate marketing companies keep the profits, Ebates actually gives you back a massive chunk of their commission. In the end, you get money back, they earn a small commission. It's a win-win situation!
All you need to do is sign up to Ebates and add their Chrome Extension to your Chrome Browser. Then every time you land on a site that is partnered with Ebates, wallah!
How can you save more money on travel with Ebates?
Simple. Ebates has partnered with the following travel companies:
Accor Hotels, Agoda, BookIt.com, Booking.com, British Airways, CheapAir.com, CarRentals.com, CheapCaribbean, CheapOair, Condor, eDreams, Emirates, Etihad Airways, Europcar, Groupon, Holiday Inn, Hotels.com, Hotelscombined, Hotwire, Marriott, Kiwi.com, OneTravel, Orbitz, Park n Fly, STA Travel, plus many more.
There are also a lot of everyday stores like Amazon and Priceline included in their partnership too. It's one of the coolest app's I've stumbled across in a while. They have also released Ebates Travel which has a search feature similar to normal hotel search engines. This takes off the cashback price before you book so you can see how much you're really getting it for! I'm still yet to try this.
Honey – Auto Coupon App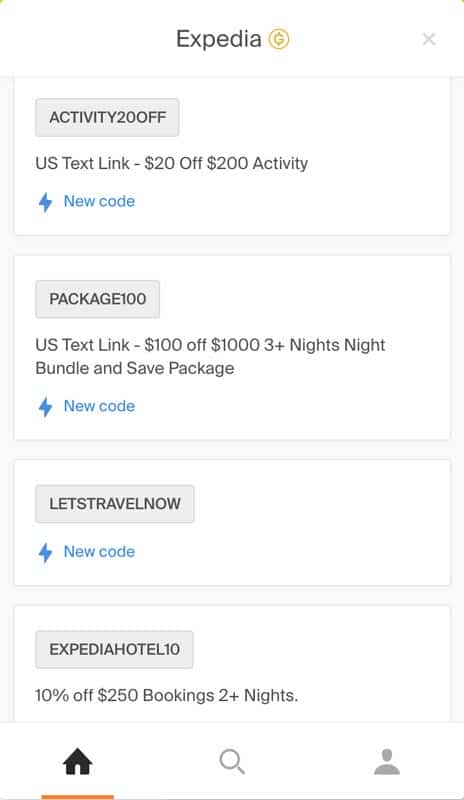 Similar to Ebates, Honey is another chrome extension based platform, that uses coupons to alter the end price. The difference between Honey and Ebates though is that Honey will go through a series of coupons and it will instantly deduct the price from the final cost.
It doesn't have as big of a partner selection like Ebates, but regardless you can use it to save yourself up to 15% of the final price. Plus you can use it in conjunction with Ebates as well so you get a double whammy in savings! That's when you start seeing some decent savings.
Getting started with Honey is free, just like Ebates. Once you have joined the program, just install the Chrome Extension as prompted, and you are good to go.
Also some Honourable Mentions
While the following companies didn't make the top of the list, they are still great options to save you money in general.
Be Frugal – Another cashback option similar to Ebates. I just found them to have less travel-related partnerships with companies, but regardless it is still a great cashback site for everyday shopping.
TopCashBack – Top Cash Back is also a great company to use, they have multiple different options for all things travel. I just found Ebates to have a higher cashback percent!
How to Save More Money on Travel
While these apps won't make you rich, they will soon add up to a decent sum of money that you have saved. For the amount of effort it actually takes, it may be one of the easiest things you have done to get discounts. Once again if you are looking for something that can actually earn you money while you travel, see my post about jobs for people who love to travel.