Cost of Living in Chiang Mai, Thailand
Chiang Mai has recently become one of the most popular places in the world to live if you are wanting to become a digital nomad. This is because the cost of living in Chiang Mai is so low, which allows newbies to have enough time to build their businesses or finish their projects.
This post is about my personal costs while I lived in Chiang Mai.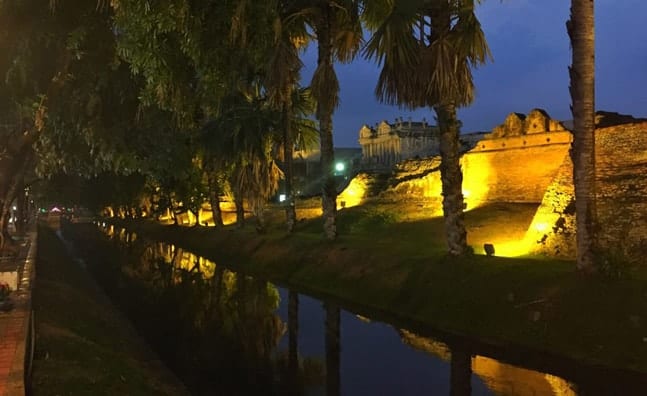 Accommodation
Chiang Mai has a lot of different sectors to live in, if you are a Digital Nomad, you'd want to live around the Nimman area as that's where the majority of the other digital nomads live. Housing can cost anywhere between 3,500 baht to 12,000 baht per month on a monthly basis. That ranges from a studio apartment with bare necessities to a 2 bedroom apartment with full kitchen and lounge. A good website you should look at for more info and a range of apartments is here http://chiangmai.thaiappartments.net.
I personally stayed at the Huay Kaew Residence and it looks just like it does in the photos. A nice cheap spot in not far from everything.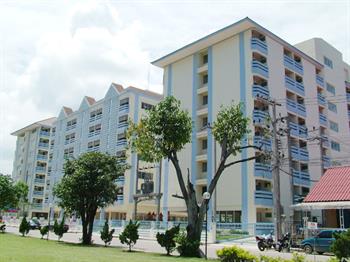 (Photo from HuayKaewResidence.com website)
Motorbike Rental
Motorbike hire can vary in price, you will find some places charge 300 baht for a days hire when others only charge 100 baht. The only difference between the 2 is, if the motorbike breaks down with the 100 baht rental even if you didn't cause it, you are liable for full repair. With the 300 baht motorbike, however, if it breaks down for any reason no matter where you are, they will collect the bike and fix it for free as well as issue you another (if available). So it all comes down to if you want to risk it or not.
Getting a monthly rental will, of course, make it cheaper again, a bit of bartering always helps the case. If I was to recommend a place for motorbike rental, I would choose Mr Mechanic. He charges 200 baht per day and it comes with full insurance and will fix the bike if anything goes wrong. Mr Mechanic has been in Chiang Mai for years now and has a great reputation for motorbike hire. He also has more powerful bikes if wanted to drive to Pai or Chiang Rai.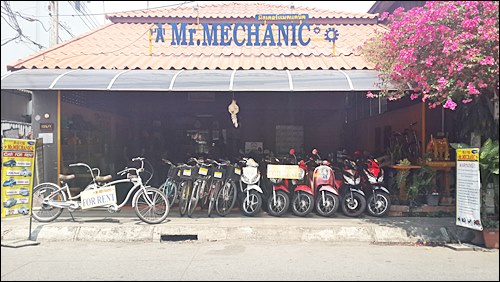 (Photo from Mr Mechanic Website)
Food
Food in Chiang Mai is very cheap. Depending on your budget, you can eat from as little as 35 baht per meal at a smaller restaurant (not saying it is worse, I found they are great) to upwards of 300 baht for a buffet meal (orchid hotel). The main price for popular areas is around 140 baht across the board.
There is a street market on almost every night too hosting hundreds of food stalls if you are looking for variety. I recommend both the Saturday night and Sunday night markets if you get a chance, they have everything from Durian Ice cream to chicken necks and everything in between. Flavour explosions to be had and if you take 100 baht with you, guarantee you'll be full.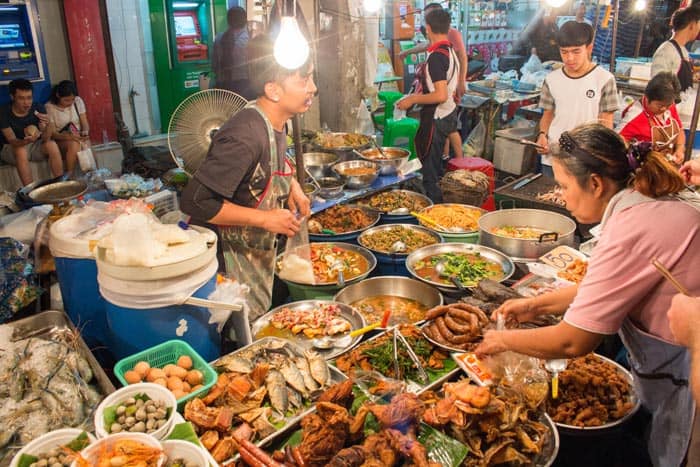 Alcohol
Alcohol in Chiang Mai in most pubs I've found to be around 90-200 baht for a tall bottle of beer. Wine is usually around 80-100 baht per glass. In the 7/11's and other smaller corner stores, you're looking to pay around 50-70 baht per tall bottle of beer and 200 baht for a cask of wine. There are a few spots that sell craft beer and quality wine but usually quite pricey, more pricey than in the western world.
It's a crazy social scene they have here especially in Nimman. Instead of people going to the pubs after work or what have you, the alcohol stores here usually have a sitting area out the front of a rooftop seating area to drink. It's a really cool vibe, a lot of expats and locals go to drink there until around 12 pm! Also near Zoe's is packed full of tourists if that's what you after in the old city.
Note: With the new law effective Jan 2015, no alcohol can be sold after midnight so everything dies down after 12. There are a few more expensive clubs that open past 12 but not many.
Public Transportation
In Chiang Mai there are 3 ways to get around the place (apart from bicycles and motorbikes). The first is a Tuk Tuk, you can look at spending around 100 baht for a 10-minute ride, of course later at night they do love adding a little more on if you've had a few beers. Then, of course, you have Taxi Cabs, which you can all and they will come and collect you. They do have fare meters but unless you're fluent in Thai, they will add on some extra 'taxes' and what not.
Finally, you have Song Thaew's which are pick up trucks, converted into people movers with 2 bench seats along the back and a roof. These are like shared buses or taxis where you just wave one down, tell them where you are going and they will tell you how much. They are very cost effective, usually costing around 20-50 baht your everyday needs. The only problem is if you can't speak Thai, telling them where you want to go. The best thing to do is learn some landmark names around the area you're in (the north gate, Chiang Mai gate, etc) so they can understand the area you're going to.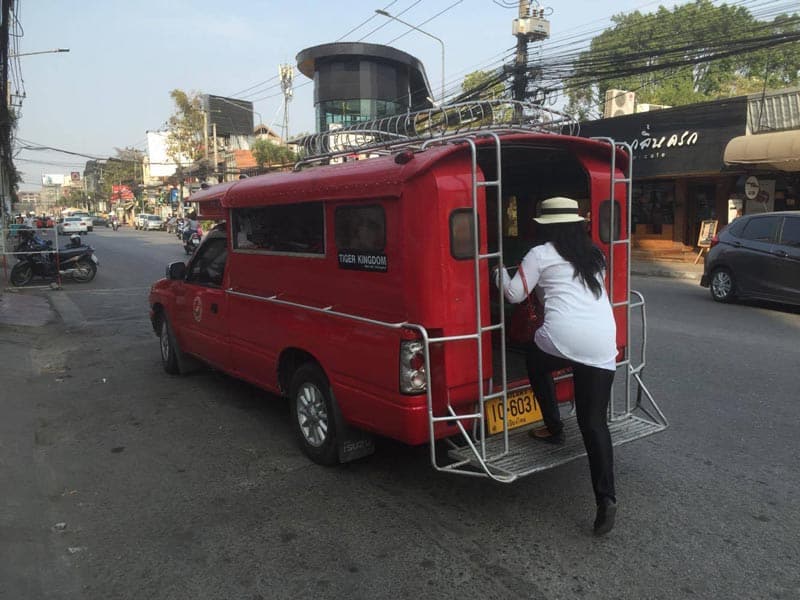 Massage Parlours
Everyone loves massages. In Chiang Mai you will find massages in less populated areas or side streets for about 150 baht per hour and in populated areas, between 200-300 baht per hour. I have also heard roomers about the 'bath and shower' massages around the area for 1300-1600 baht but as there aren't many around, they get used a lot of if you catch my drift. I personally haven't been so I can't recommend any.
 Gyms in Chiang Mai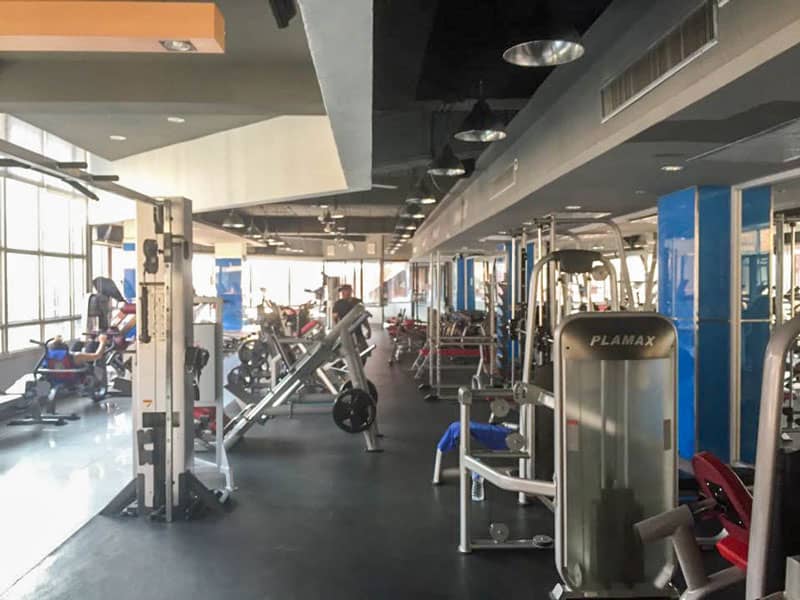 If you are planning on getting a gym in Chiang Mai there are a number of them. I personally used Harris Gym as it was right next door to my apartment block. It was a little more pricey at 1450 baht per month but was really nice there. Just next door at the Huay Kaew Mall though is Strong Gym which is 70 baht per visit. A cheaper option but still maintains a high level of standard. They also have 35 baht protein shakes which is awesome. For a more comprehensive list, check out this post on chiangmaibest.com/gyms-and-fitness.
Co-Working Spaces in Chiang Mai
If you are like me, this will have a big input on your cost of living in Chiang Mai. There are many workspaces in Chiang Mai like Punspace, C.A.M.P and a variety of coffee shops, but in my personal opinion, I like Mana Co-working space the best. Located just of Nimmad Rd, Mana is able to host 10 people per time and costs 100 baht for the day or 20 baht per hour. You also get 20 baht off a drink if you are working there too.
Mana just installed a new 50mb/s dedicated Internet line and also has a 30mb/s with unlimited devices connecting at once. This co-working space is perfect for those who occasionally want a few days working here and there away from your residence and food is very close by.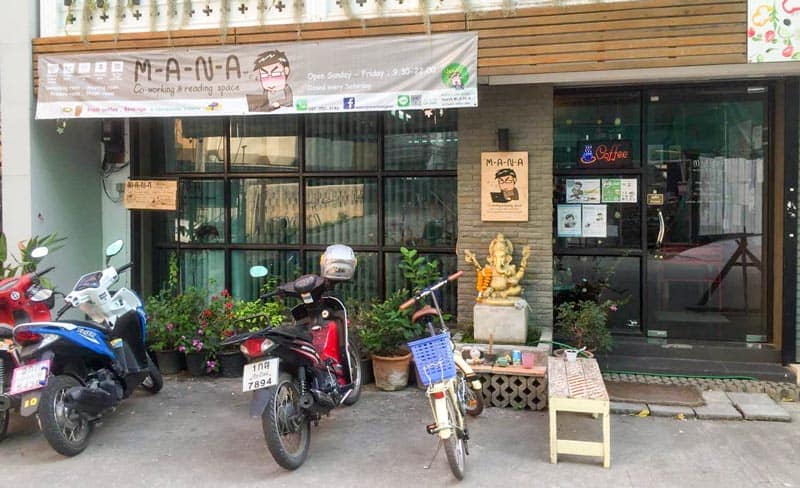 Cost of living in Chiang Mai
And that's about all it! Hopefully, that covers the basic cost of living in Chiang Mai, if you need to know the prices of anything else, let me know in the comments below and I'll update it for you!