Campervan Relocation New Zealand - 5 Day Trip
This may be one of the best ideas I have ever come across. Just a few weeks ago I received a phone call from a buddy who told me about a "Campervan Relocation New Zealand" deal he just found. It was for a brand new 6 berth Apollo Mercedes Benz Motorhome (less than 3 months old) and he got to pick it up in Christchurch and drive it to Auckland with 5 days to get there.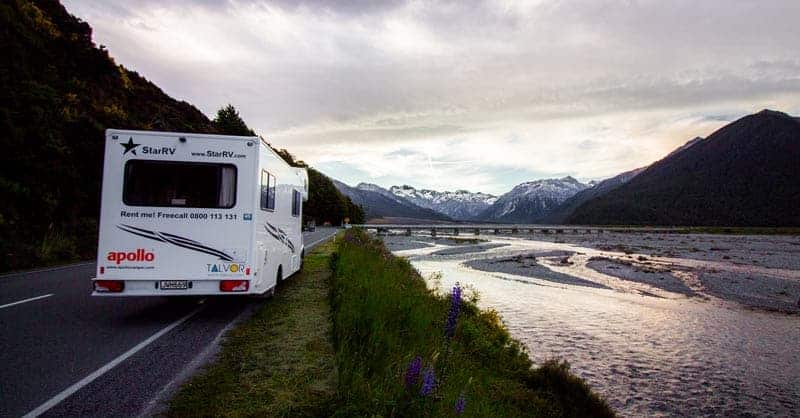 I have been meaning to go to the South Island for years as I hadn't been down there since I was 5, so it was pretty much unchartered for me. So without much hesitation, I grabbed a flight with Air New Zealand for the next day and started packing the bags.
Love at first sight
The flight to Christchurch was possibly the most scenic commercial flight I've ever been on. While the north island I thought was mountainous and spectacular, the South Island is a whole another level. If you ever get the chance to fly the South Island of New Zealand, be sure to spend the extra $5 – $10 and get a seat on the right side of the plane. Definitely worth it.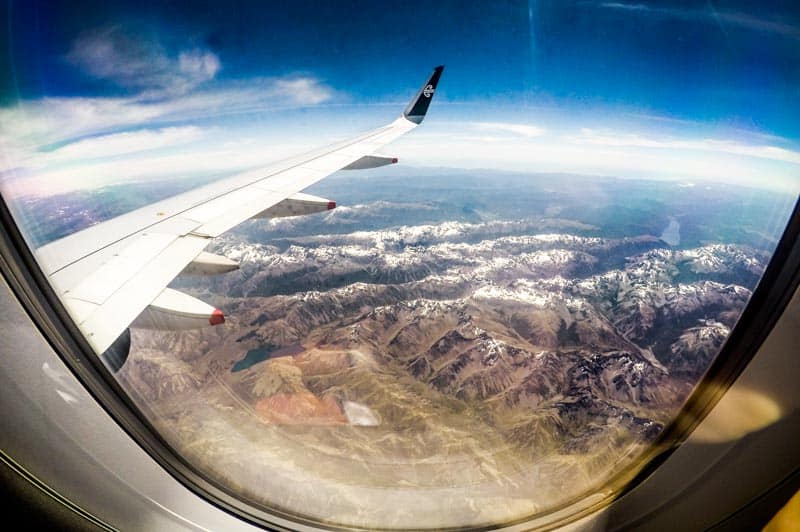 Once I arrived in Christchurch, I grabbed my bags and went outside to find the lads with the monster 6 berth Apollo Campervan! It was much larger than I imagined (which was a good thing!). We then headed to grab some supplies and start the journey.
The Route
We actually hadn't planned any specific route, but as the recent earthquakes around Kaikoura closed a lot of the eastern roads, we decided to head to the west coast and see what we could find.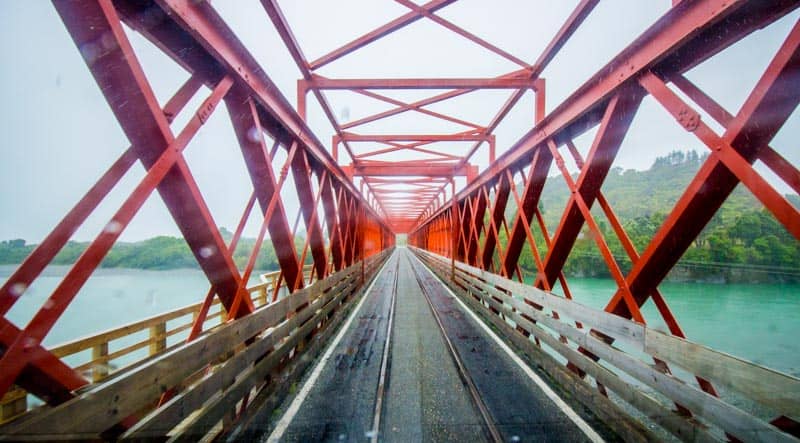 The lads (Carl, Lee and Marc) bought their golf clubs and were hoping to get a few holes along the way so that added a nice element to it.
We ended up following this track: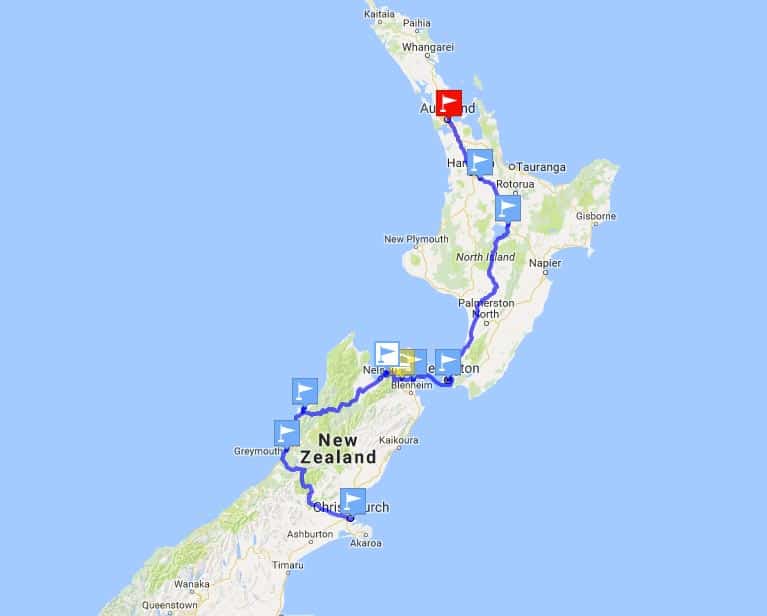 Christchurch –> Authors Pass. Parked up for the night
Arthers Pass —> Greymouth —> Westport —> Nelson. Park up for the night
Nelson —> Picton. Parked up waiting for the 2am ferry
Wellington —> Taupo —> Cambridge. Park up for the night.
Cambridge —> Auckland. Drop off campervan
This may sound like a short amount of time for such a big distance, it actually was a decent amount of time. There were a few big days of driving but we did go exploring a lot. The scenery along these roads were incredible and they were surprisingly quiet which made the trip that much better!
Some of the sights
None of the trip was planned so all of what we found was by simply by chance. The beauty of spontaneous adventures!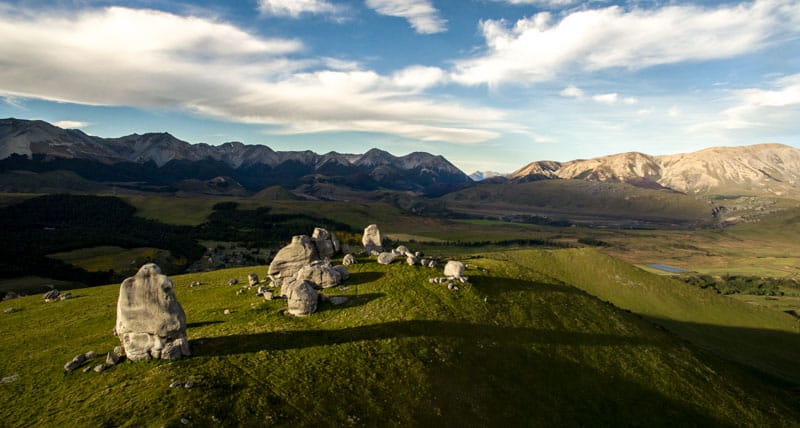 Castle Rock, South Island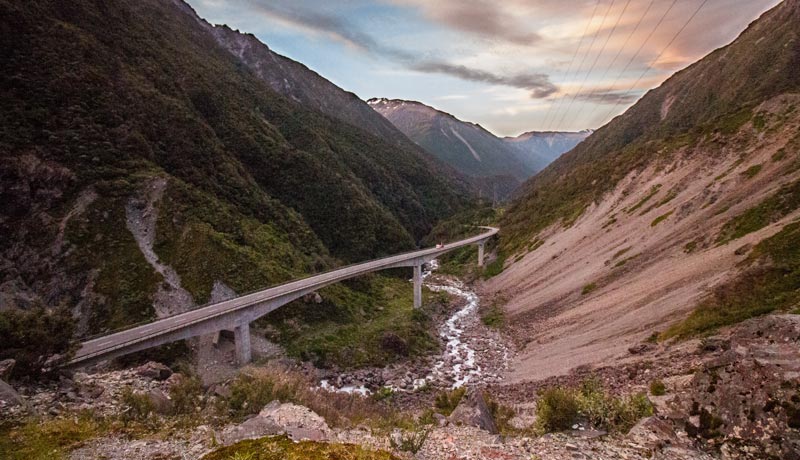 Arthers Pass, South Island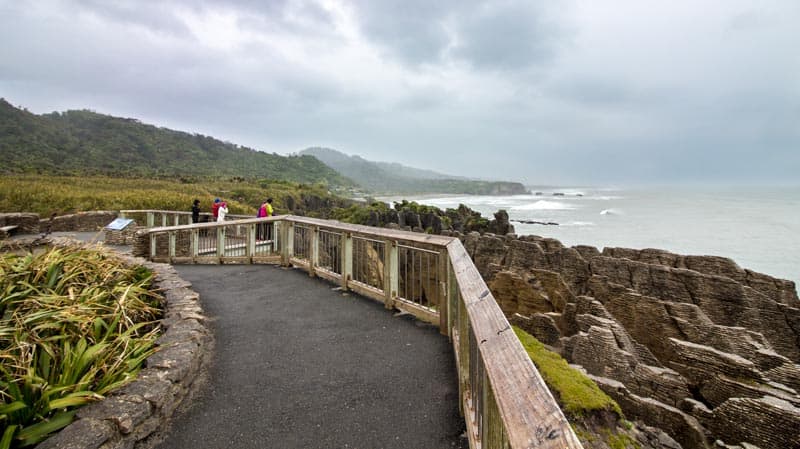 Pancake Rocks, South Island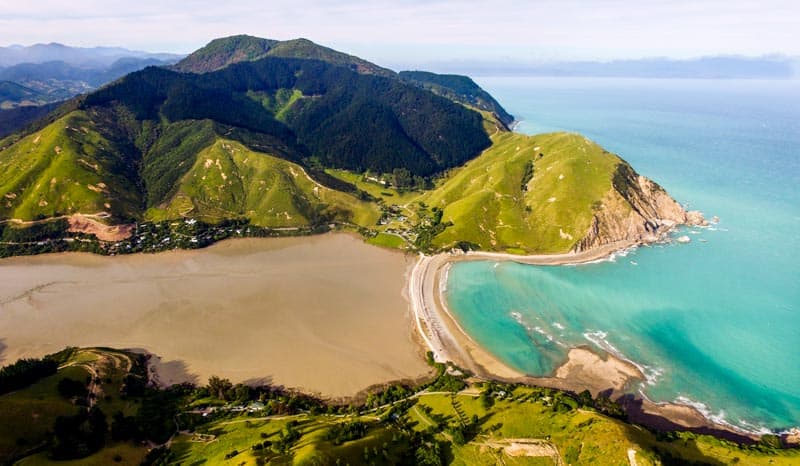 Pipan Island from the sky (can you spot the campervan?)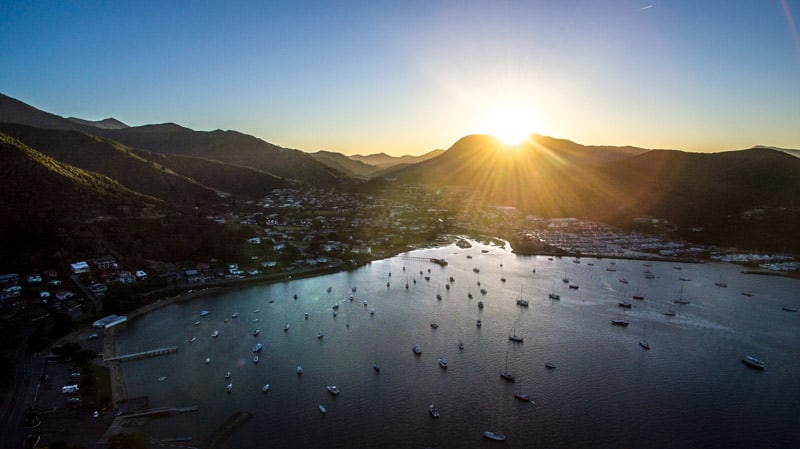 Sunset over Picton, South Island
Summing up the trip
After getting a taste of the Motorhome / Campervan / RV experience, I definitely want more. Nothing better than getting a bunch of mates, jumping in a house on wheels and going for a road trip into the unknown.
I actually liked it so much that we're looking to do it again in the not so distant future, this time we may even rent it for a few days before (if possible) just to make the trip that little bit longer.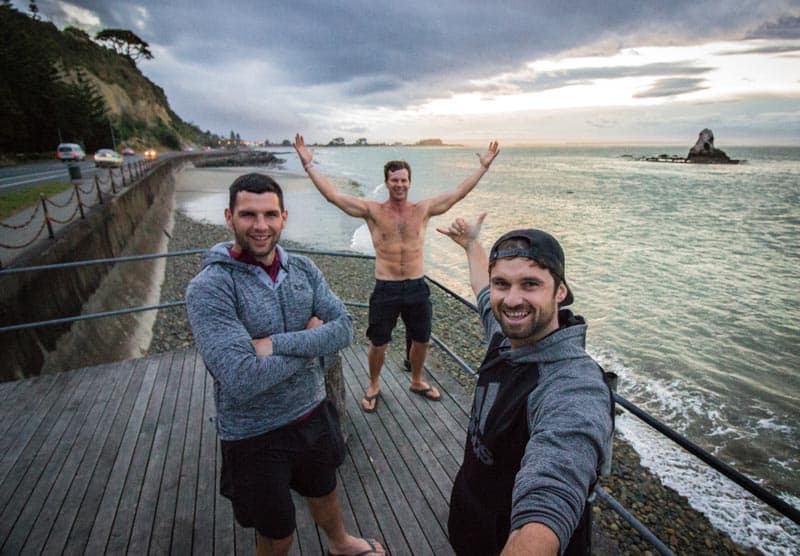 The Lads! With Lee – @leerobbo07 & Carl – @carlrobinson87 (thinks he is the Hoffman)
Our Campervan Relocation New Zealand Terms
What was included
Each Campervan Relocation New Zealand service comes with conditions. For this specific vehicle, it included 1400km total kms ($0.20 per km over), vehicle rental, ferry admin for the vehicle and also for the driver. It also required a $1000 deposit and insurance was optional, but highly advised.
All of the linen was provided (sheets, blankets, pillows, towels, teatowels) and seemed brand new.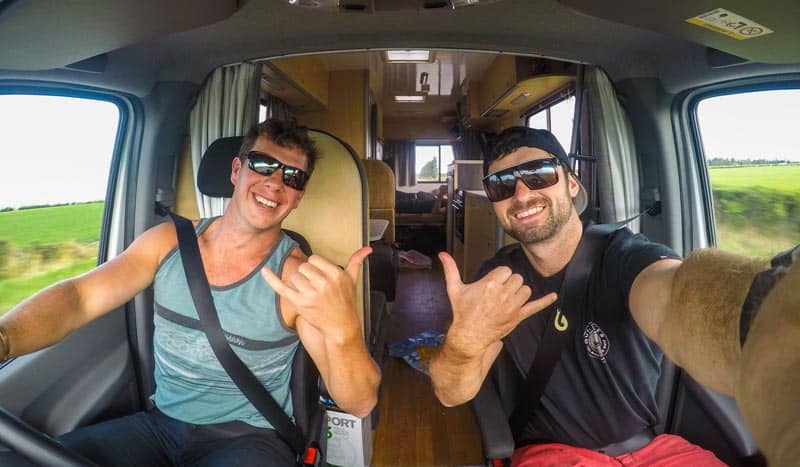 The Road Trip Begins! – w/@carlrobinson87
For expenses, we did have to pay for our own diesel, ferry tickets for 3x people, insurance (roughly $100 total) and then the usual things like food, etc. So it worked out really well considering these motorhomes can get rented out at $350 per day usually!
What to expect
Apart from the endless feed of incredible New Zealand landscapes passing you by, there are a few things you need to look into before signing a relocation deal.
The company we relocated for was Apollo New Zealand and everything was handled professionally. They provided a printed itinerary for the ferry for Cook Straight as well as a printed copy of the contract and full instructions for the motorhome and explained the process of parking, attaching 240v power, the ferry, returning the vehicle etc.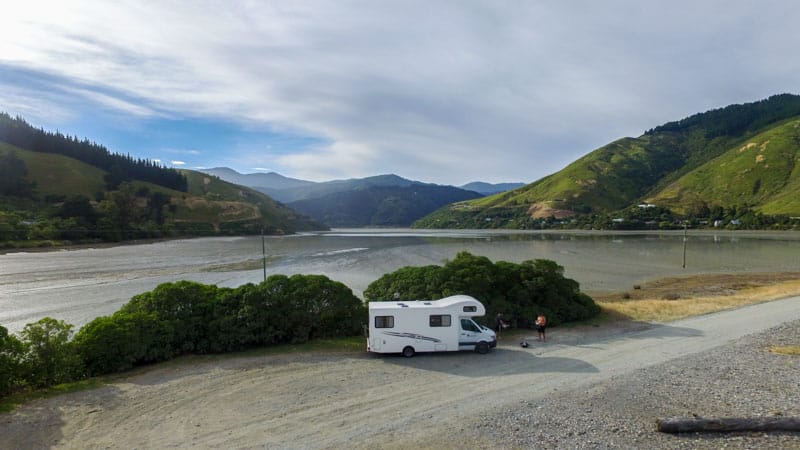 Each Relocation contract will have different inclusions, so before committing to anything, check what's included and what isn't.
Penalties will apply for returning the vehicle late, returning without a full tank of fuel, any damages incurred and also for returning with campervan with waste in the tanks. We returned ours with no hassles.
Also when driving, this is a LOT bigger than a regular car. If you haven't driven one before, be careful as it is very long and actually takes up 2 car parks (length) when trying to park in regular car parks
Tips for Planning A Campervan Relocation
There are a few factors and steps to consider when planning a relocation trip so make sure you check these out before you start your journey!
Insurance Policy (licence required / age)
Inclusions / Exclusions of Relocation
Flights available (book early to avoid inflated prices)
Ferry Times / Prices
Weather Forecast
Road Closures
Sights to see along the way
Always check multiple websites for the best deal
Direction of Relocation
Allowed Length of Journey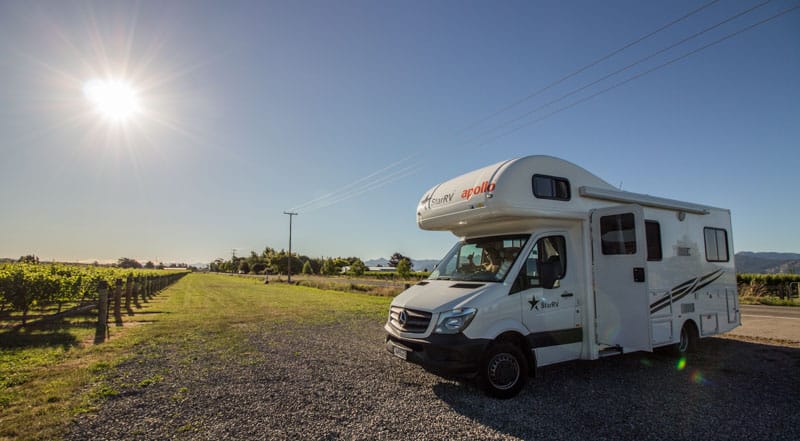 Relocation Websites for New Zealand
There are a bunch of different Campervan Relocation New Zealand companies which means there are a lot of vehicle's that need relocating!
Just as a tip, majority of the campers will be located down in the South Island needing relocation north as more International Flights arrive in Auckland than Christchurch or other South Island destinations. So if you're looking to relocate something really nice, check there first!
The Campervan I had was a StarRV Apollo 6-berth with Apollo from Christchurch to Auckland over 5 days. I definitely recommend doing a campervan relocation New Zealand deal if you have a spare 5 or so days and want to explore more. If you do, make sure you take a decent camera as the scenery is breathtaking!
Also, if you've ever wanted to explore New Zealand in a smaller campervan, I highly recommend checking out Cruzen Campers. The perfect vehicle for 2 people to explore New Zealand in!