The Ugly Truth about our Travel to Havana, Cuba
This is a different type of post from me. It's more of a story from my recent travels to Havana, Cuba. It is not meant to offend anyone or give you a bad feeling about Havana. Instead, this is more to see another version of a trip to Havana. I know with the media these days, destinations can be sugared with false pretense and give a false impression to those who visit. Open to a discussion at the bottom if you want to comment on this!
Note: I also didn't take many pictures of Cuba. Cubans don't like camera's and to be honest, I wasn't overly inspired to take photos while I was there.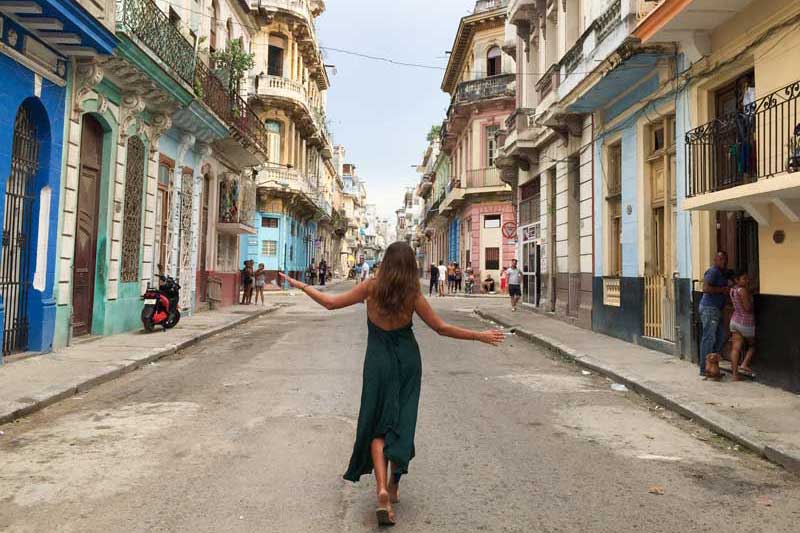 This is a different type of post from me. It's more of a story from my recent travels to Havana, Cuba. It is not meant to offend anyone or give you a bad feeling about Havana. Instead, this is more to see another version of a trip to Havana. I know with the media these days, destinations can be sugared with false pretense and give a false impression to those who visit. Open to a discussion at the bottom if you want to comment on this!
Note: I also didn't take many pictures of Cuba. Cubans don't like camera's and to be honest, I wasn't overly inspired to take photos while I was there.
My Travels to Havana, Cuba
For so long, traveling to Cuba was one of the highest things on my bucket list. There was a lot of talk about 
'Cuba becoming more westernized
' so while I was in Mexico, I knew I had to go. Mexico is not only close to Cuba, but also they have the easiest Visa process compared to getting anywhere else in the world. You literally just pay like $30 and it's given to you instantly after filling out a small form. Then it's just a short 1-hour flight from Cancun to arrive in Havana. Flying into Havana was fine and the immigration wasn't so bad, bags took a while but overall it wasn't a bad experience. If you want to exchange money, you can do so outside the airport at one of the multiple currency exchanges or ATMs. Then finally when you're ready to go, you can catch a taxi to your accommodation and start your Cuban holiday. Well, that's what we thought was going to happen.
Accommodation in Havana (the first fail)
Around 21 days before our trip started, I booked on booking.com for a 2 bedroom apartment in town for 3 of us, myself my girlfriend and our friend. Majority of the accommodation apart from big hotels in Havana are apartments. The booking reservation had a request to inform the hosts of what time you arrive and if you have any special requests, and we messaged back and forth multiple times before we arrived. After a pleasant sightseeing taxi ride around the old city, we finally arrived outside our accommodation in China Town and we were ready to unpack so we could explore the city. That was until the host came down (couldn't speak English) and refused to let us in. A friendly local named Johnny translated for us and said we were not allowed to stay as it was double booked from Airbnb. You can imagine the frustration that came over us, but we quickly pushed it away and went to a local Italian restaurant to use their wifi and have some lunch. This is when the fun really started.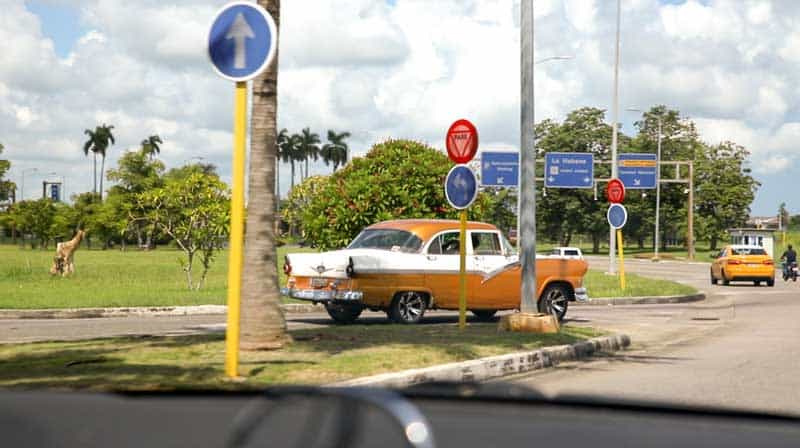 The Internet in Cuba
In the majority of countries, the Internet is everywhere and readily available. In Cuba though, it is highly regulated and a lot harder to actually get access to. The way you can access the internet is by purchasing prepaid Internet cards which last 1 hour (
$1 CUC
)  which you have to purchase from a kiosk and provide ID to get. You are also only allowed to purchase 3x prepaid cards per day. Once you finally get an internet prepaid card, you then have to find an Internet Hotspot so you can connect to it and finally, you can log in to your prepaid card and access the internet. The issue is, only select streets actually have the hotspots and finding the prepaid card kiosks aren't an easy task! Luckily for us, Johnny knew a guy who had a few spare cards that he sold us at a nice highly inflated price, and we were able to connect. This is when we ran into our next problem. My preference for booking
accommodation is usually Airbnb
as it's usually a more homely style accommodation, plus you get to use Paypal which is safer in my opinion. To my despair, both are blocked from being accessed in Cuba. This wasn't the worst case scenario though, so I went to booking.com and tried booking through there. What do you know, the same issue. And then to top it off, the wifi cards run out just as we are about to book. Lucky us. We did finally figure out a workaround though. Using a VPN we managed to contact a host of an apartment and they agreed to accept cash on arrival. Finally, after 2-3 hours on a dodgy street corner using a wifi pimp's hotspot, we were on our way to our accommodation.
Locals in Havana
This was probably our fault, but we didn't have much time. Carnival was on during this time and one of the only places still available was right next to the
Malecon
where the Carnival was hosted. In our minds, we imagined Carnival like the one they have in Puerto Rico so that would have been pretty cool to go to. Anyway, Johnny kindly called us a Taxi (his friend arrived in a car) and we all jumped in the car including Johnny and we headed to the apartment. We did stop at multiple beer stops along the way as we all felt like a celebration that things were going to be ok. Strangely enough, the first 4 stops had no beer, but the 5th did. Johnny weirdly offered to buy them, but then asked the Taxi driver for the money. Regardless we all had a beer, and after we arrived we paid extra for the beers to the driver. The bit that confused us the most, was that as we got out of the taxi at the apartment, so did Johnny and he walked with us to the apartment. In a way, it was lucky he did as the owner came who didn't speak a word of English and after a bit of chatting, we were up in our apartment and we could finally relax a bit. The owner did leave and Johnny did stay, but I wasn't too concerned. We decided to forget the hours wasted, get ready for the afternoon and go out for a wander around the city for a bit. While the girls were getting ready, I had a chat with Johnny about Cuban politics, what it's actually like to live there and his life in general. Was a slightly weird chat, but I was oblivious to any harm in it. The girls were not so impressed with him being inside out house.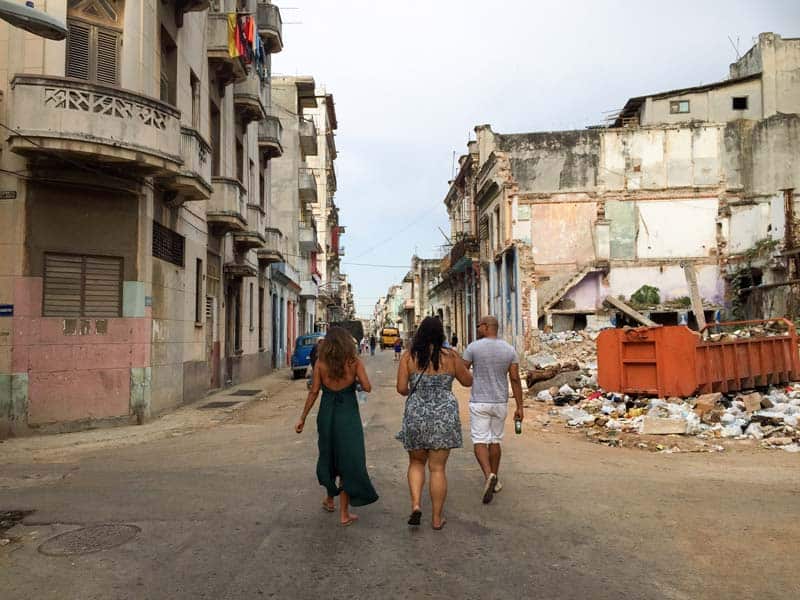 Chinatown Havana
Finally, we were ready to head out to the town, all very excited and pleased we were able to overcome the accommodation issue. Johnny offered for us to walk as it wouldn't take long, he could share some of the sights along the way and it was only 20 minutes or so. We agreed to it and began our journey. We walked along the Malecon which was on my list of
top 10 things to do in Havana
 which I researched and wrote before I came. It was definitely not what I expected. The surrounding buildings were severely damaged, crumbling and looked completely unsafe to live in. Literally so much destruction. Johnny said it was due to the government not repairing the state buildings. More on that later. We finally started walking deep through Chinatown. This felt like we were in a Cuban horror movie. Building rubble flowed out on the streets mixed with rubbish and you could tell we were in what felt like the slums. Regardless people were friendly, old American cars were driving through the streets and our morale was high. I kind of enjoyed the walk, felt like going through a movie scene!
Cuban Cigars and Aged Cuban Rum
I was definitely playing tourist in this regard, all I really wanted from my trip to Cuba was to see Havana, smoke a Cuban Cigar and drink some local Cuban Rum. Sure enough, when I told Johnny these were my ambitions while here, he said he could get me some. The first stop in my mind was to a cigar store, but we ended up in a tiny house which was owned by Johnny's cousin. The cousin dusted off a wooden box and opened it to show the Cohiba Robustos Supremos cigars. Not knowing the value or the price, I bought 5x of the 10x for $10CUC a piece which I found out later turned out later to be an absolute steal. The first item was checked, now for the Cuban Rum. We kept walking to what I thought would be an alcohol store, but wrong once again. This time we were at Johnny's father's house in which it was his birthday. The whole family was inside a room no bigger than 3 meters squared, and they were getting ready to go out on the town. Johnny's father then walked out the back, brought in a dusty bottle of 15-year-old aged Rum. I didn't recognize the brand, but the opportunity was right in front of me. $40 CUC later, we had Rum.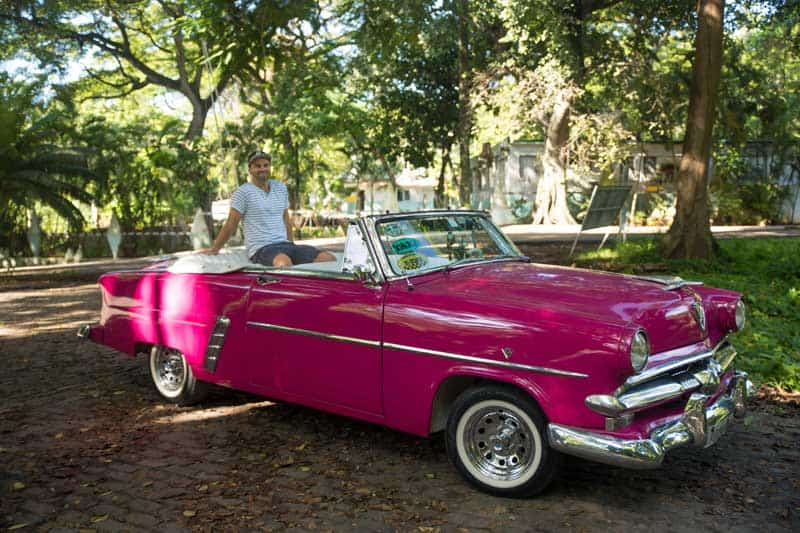 Government Job vs Own Businesses
As the afternoon/night progressed, we started realizing that he was ordering drinks on our bill, not only that but his friend starting joining in too. After asking him what his deal was, he stated that this was his business taking tourists around the city. We definitely didn't realize we were on a 'tour' and after explaining that we never consented a tour, he told us that this was his own business and his 'government job' was working at a school. According to a tour guide later on in the story, she told us that normal jobs are considered government jobs. Side hustles which most likely don't get paid tax on, are their own businesses. More on that later. We left Chinatown and headed back to our apartment where we resided for the night, exhausted. Carnival was in full swing and there were thousands of people on the streets of the Malecon outside our place. The decision to get an apartment there instantly became a regret as the bands were in full swing from 8 pm – 2 am. What was worse, was the public urinals were just metal hollow boxes where people urinated directly into the gutters. I'm a deep sleeper so I didn't mind and in the morning, I just reassured the girls it was an 'experience'. I think the shocking part was in the morning when we went in search for coffee and found human feces in the middle of the road. That was a little twisted.
Cuban National Bus Transit Booking
What we thought would be a simple task, turned out to be a nightmare. Usually, when you book something, you just call a number or book online. As the internet is so scarce, it is almost impossible to book, especially on the day. We tried calling but office hours close Monday to Friday and it's now a Saturday. We did find out that some hotels had travel agents so we started our journey. 5 hours later, we were on our 5th and final big hotel in the area,  they had an agent who booked us tickets to Cayo Coco (where we were flying out 4 days later) so all was well. We went home and decided to book an American Car tour on Airbnb for the next day, and fingers crossed it would bring up the morale.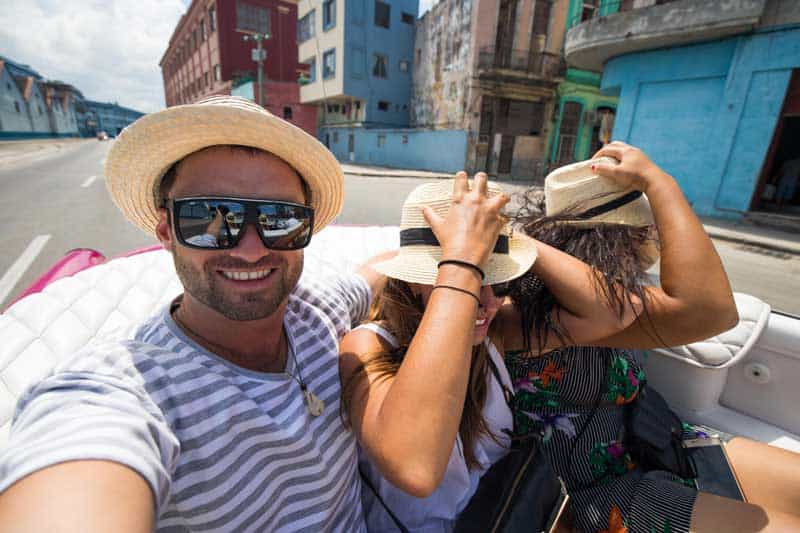 Havana Tour in an old American Car
We are out for breakfast and we get a message from our Airbnb tour guide, they have arrived. We rushed back to see a long, red, old classic convertible car with white interior. After we do the whole meet and greet and then we jump in and take off for our tour. The first thing she asks is 'Why are you in this area, it's the worst area in all of Havana and even I wouldn't go there'. All we could do is laugh. After filling her in with all the details, we start to enjoy the drive and all the sights we see. I must say, Havana in a whole is vast in contrast. Chinatown is full of old and destroyed buildings (because the owners won't sell and can't afford repairs). The old city is beautiful and has an amazing European feel to it. Modern Havana is a gorgeous suburb which feels like that of Los Angeles suburbs. The Havana forest is the last thing I'd expect to see but it was so lush (just be careful where you take pics as it's an army base) and the area around
La Cabana
has such great history!
Havana Old Town
Our tour guide filled us in on 2 hours of driving around all the suburbs plus gave us a 4-hour walking tour around the old Havana City and some great points of interest. This tour completely changed my mind and opinion of Havana. The European styled city and all of the stories of the history of the city was great to hear. Stories of the war, the Cuban and American differences, and all the arts and royal happenings. Some of my favorite places include:
Museo Farmacia Taquechel – A pharmacy opened in 1898 and was restored in 1997, it's simply incredible to see the original way the pharmacy operated and the way pharmaceuticals were sold.
El Floridita – A historic fish restaurant and cocktail bar which is wildly popular all times of day and often hosts live music. This is also Ernest Hemingway's favorite bar in Cuba where he had his favorite drink, the Strawberry daiquiri.
Old Town Square – A great place to unwind after a full day walking around the old city. The old town square is a massive square with lots of quirky little bars and restaurants, and lots of people congregate there at the end of the day for dinner and drinks.
After we indulged in a few local beers and a few more cigars, we headed home and packed our bags ready for our early morning transit to Cayo Coco.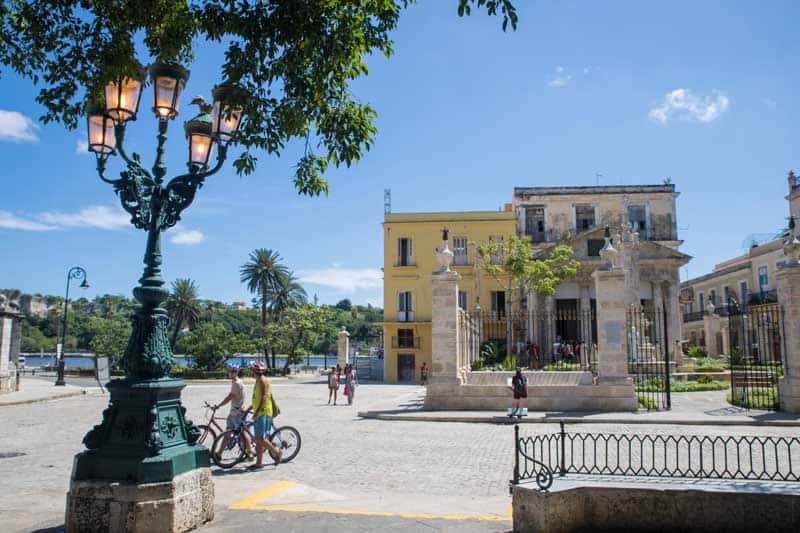 Overall travel to Havana, Cuba
The trip as a whole was both a sensory overload and a story we can only look back and laugh at. I did have a great time driving around in the American Car and seeing the 'touristic' parts of the Airbnb tour. I did however also experience a tonne of drama and frustration as well as got found by a lot of opportunists. As much as that day was great, Havana, in general, was a bit of a letdown. This is not to say Cuba is a bad country, nor is it not beautiful. Instead just to share that it might not be as incredible as all the Instagrammers make it out to be. It's massively behind in technology development so expect hiccups if you wing it as we did. I highly recommend a done-for-you package of Cuba if you visit or a go on a Cruise Ship! I met a few people on cruise ships and they were having the time of their life. The Cuban people are also very friendly, some just have worse intentions than others. The countryside of Cuba though is a different story but I will have to explore that perhaps in the future. In fact, if I was to go back I would go straight to Trinidad to explore around there. On the transit bus, we were able to see many towns who were still using horse and cart too. That was pretty cool to see, plus the country is so green, reminds me of
New Zealand
.
Things to think about before traveling to Cuba
Some things to think about before traveling to Cuba are:
Make sure ALL of your accommodations, transits, tours and everything is organized before you go.
If you can, go through Cancun in Mexico as it's so easy to get a Visa. I have heard going from America can cause headaches.
Swap currency before you go. I have also heard that Americans have to pay 10% more for currency exchange, so get your CUC's before you head to Cuba (if you're American)
If possible, book a cruise! Stay on the boat right in the heart of the old town and you can see the best parts of Havana without the stress.
Don't forget
travel insurance
and make sure you aren't relying on Paypal for anything whilst in Cuba (as it doesn't work)
You may also like to read:
Top 10 things to do in Havana, Cuba