Preparing for the Rickshaw Run, India
So you've decided to do the Rickshaw Run, but you don't know where to start planning for it? In this article, I will share everything you need to do when preparing for the Rickshaw Run. If you haven't yet seen what to expect while there, check out my post on The Rickshaw Run 2016.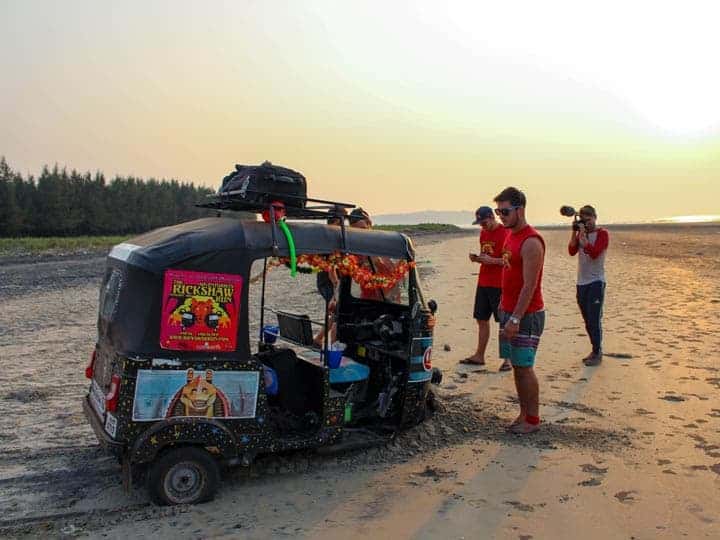 As chaotic and ridiculous as they journey is, you will be surprised with how little you actually need to prepare for it. Apart from the obvious must do things like Visas, immunisation and travel insurance, you really only have to worry about getting there and bringing a backpack full of clothes.
Here's my list of recommendations.
GETTING YOUR VISA FOR INDIA
Depending on what kind of Visa you are in the market for depends on your length of the trip. I personally was only going to be in India for less than 30 days. So for me, the "e-Tourist Visa" was perfect. It is a simple form to fill out online, upload a photo and pay $40-$50 USD and by the next morning, I had been granted the visa. All you have to then do is print it out, bring it with you when you arrive and they usually have a special counter for the e-Tourist Visa in the immigration section of the airport. Just as a quick tip too, if you are stuck on the contact info in India, just put the name of your Hotel or place you are staying. I even wrote the wrong one but it didn't matter.
However, if you are planning to travel around India for longer than 30 days, I recommend going to see your local Indian Consulate sooner rather than later. You will have to have an interview stating why you are there, the fee is roughly the same and it can take up to 2 weeks to get your passport back. You will be granted up to 6 months.
IMMUNISATIONS
As you know, India is a pretty hardcore country. It is a lot dirtier than Western countries and has a lot of stray animals. At least a month before going on your journey, you should consider booking a time to go see your doctor.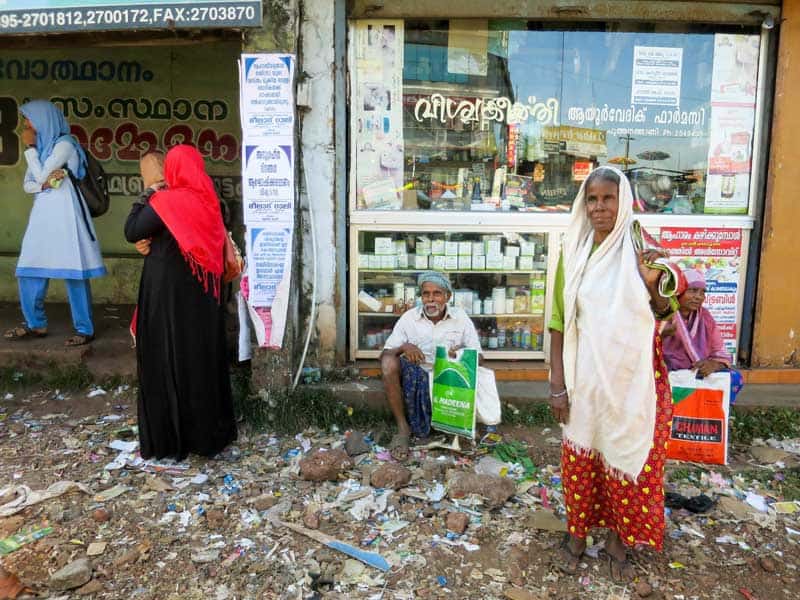 Immunisations you should definitely get include, Tetanus, Hep-A, Hep-B and Typhoid. Some more suggested immunisations are Japanese Encephalitis, Rabies and Yellow Fever. Once again your safety is completely up to you, so I suggest you see your doctor and explain to them what you are about to embark on and what they suggest. Take note that to get a Rabies Immunisation, you need 4 separate injections 7 days apart from one another.
Malaria medication is also recommended to take on your trip too although it depends on what part of India you are going to.
For some more information on Immunisations and medication for India, check out these resources.
Centres for Disease Control Prevention – https://indianvisaonline.gov.in/visa/tvoa.html
Fit For Health – http://www.fitfortravel.scot.nhs.uk/destinations/asia-(east)/india.aspx
Travel Doctor – http://www.traveldoctor.com.au/files/editor_upload/File/fact-sheets/9115%20TD%20Health%20Fact%20Sheet%20India.pdf 
TRAVEL INSURANCE
You would be surprised how hard it is to get insurance for the Rickshaw Run. Lucky upon paying entry to the event, you are supplied with travel insurance for the duration of the event. That being said, you are still not covered from the time you leave your country, the days leading up to the starting date and after the event so I personally recommend you buy some travel insurance from a trusted company. My preferred is World Nomads and always will be as they have great customer service and state everything they cover you for, no hidden clauses.
PREPARING FOR THE RICKSHAW RUN
When you read all the articles online for the Rickshaw Run, you can get a little carried away with what you need to bring. This is what myself and friend thought we needed when preparing for the Rickshaw Run in January from Kochi to Jaisalmer. As you can see, we went a little overboard.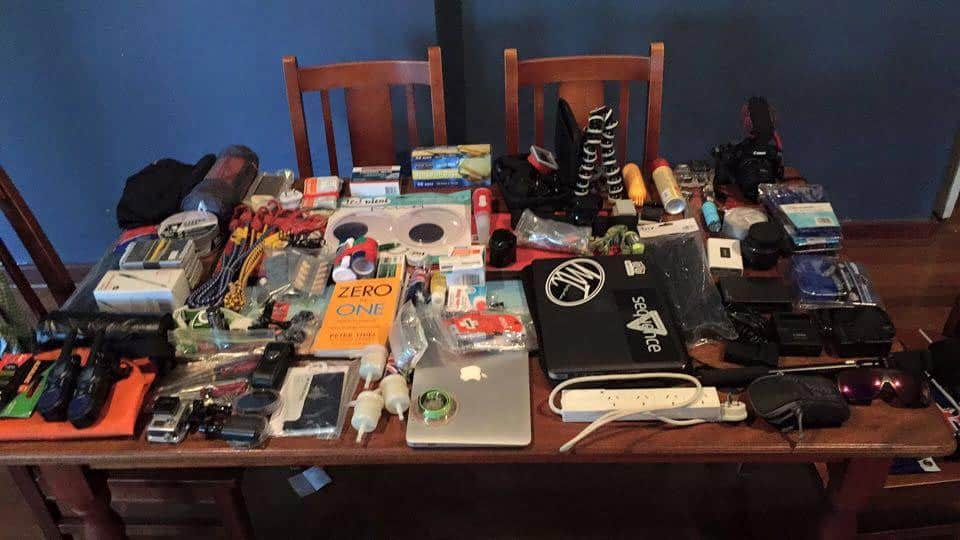 The truth is, we brought far too much stuff and it actually became a bit of a hassle. When you arrive at hotels or guesthouses for the night, they are usually multi-level buildings so every night you have to unload the rickshaws then repack them in the morning.
Just as a note too, you don't need to buy a tonne of stuff for your Rickshaw before you get to India. You do get supplied tools to fix your Rickshaw so you don't actually need to bring any. There are also a lot of pharmacies and corner shops selling the essentials so you're never really that desperate for items. As for pimping, there are many shops around with material, extra fuel containers, paint, all of that kind of thing but if you are extreme and want a solar panel or something, you will need to bring that. Water is also very cheap to buy and everywhere sells it too so I wouldn't even bother with a water purifier bottle.
These are the things that we used the most that I suggest you bring.
Cable Ties, lots and lots of cable ties.
Duct Tape
Swiss Army Knife
LED Torch
First Aid Kit
Hand Sanitiser
At least 40% Deet Insect Repellant
Powerboard Multiplug (if you have lots of things to charge)
Lip Balm
Quick Dry Towel
Ear Plugs
Windproof Jacket
Rain Poncho's
Good Bluetooth Speaker
As for the clothing, depending on where your route is going to take you I would recommend you at least take a wind-proof jacket, warm clothing (jeans, jersey, beanie) and some summery clothing. Northern India can get freezing in the mornings, we were driving in 7-degree weather and with no doors on the Rickshaws that cold air just hits you in the face.
Then there's the extreme in Southern India where you are sweating all day. The water is warm in the beaches and pools too so bring some swimwear. Just so you know, you will be filthy by the time the day is done so when preparing for the Rickshaw Run, be prepared to throw away your clothes after the event finishes.
CAMERA EQUIPMENT
You may or may not be the best photographer in the world but when preparing for the rickshaw run, getting a camera (or iphone6) is a must. This is one of the most amazing adventures you will ever go on and you definitely want to be snapping up as much as you can. The Adventurists encourage you to take little videos too so you can send updates to your friends, families and sponsors who have donated to keep them informed of what's going on too.
Of course, choosing the right one all depends on your spending budget, what you want to use it for and what quality you want to get. Majority of people get Go Pro's to take with them which is great, I personally didn't use mine once though as to me those are for like skydiving, surfing, snorkelling type situations. 99% of the time you will be on land so a non-waterproof camera is perfectly acceptable.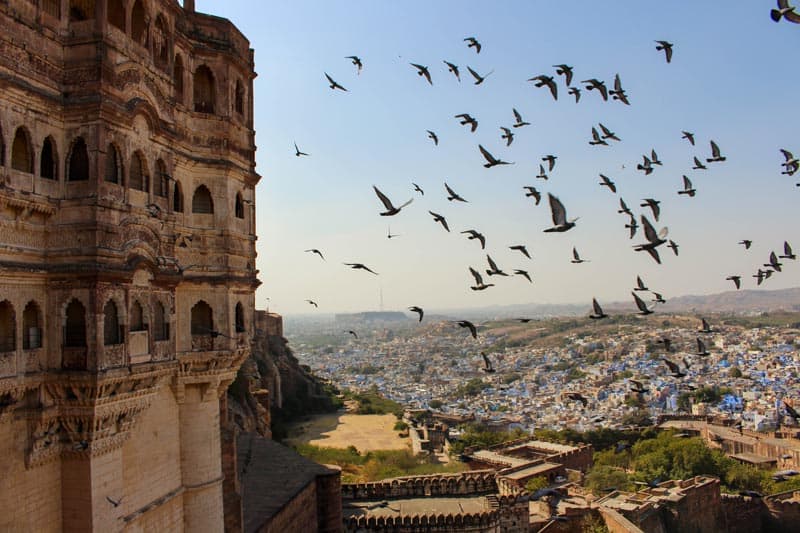 These are what I used, any 1 of these or similar to them is perfect for India.
Canon Powershot S120 – point and shoot camera (buy extra batteries)
iPhone 6 64gb – ensure you have big internal storage, the internet is terrible so can't always upload
Canon 700D – DSLR. Used it when exploring cities with amazing sights
2x 32gb Sandisk 1-UHC 10-Speed memory card – Perfect for shooting video / slow mo.
NOVELTY THINGS TO BRING
At both the start and finish lines it is customary to dress up. You will see people dressed in the most ridiculous things as you will be apart of the Rickshaw Videos. So when preparing for the Rickshaw Run, think of a theme within your team and go all out when pimping your design and picking your clothing. There are prizes for most pimped out rickshaw, best dressed and a few other awards like worst drivers, etc.
So bring Outfits for either or both the Starting Parade and the Finishing Parade. Another cool thing to bring is some sort of gifts for the locals. In the poorer areas if you break down or stop for a bit, giving the kids some little nic-nacs really makes there day. Things like pens, notepads, balls, all of that sort of thing.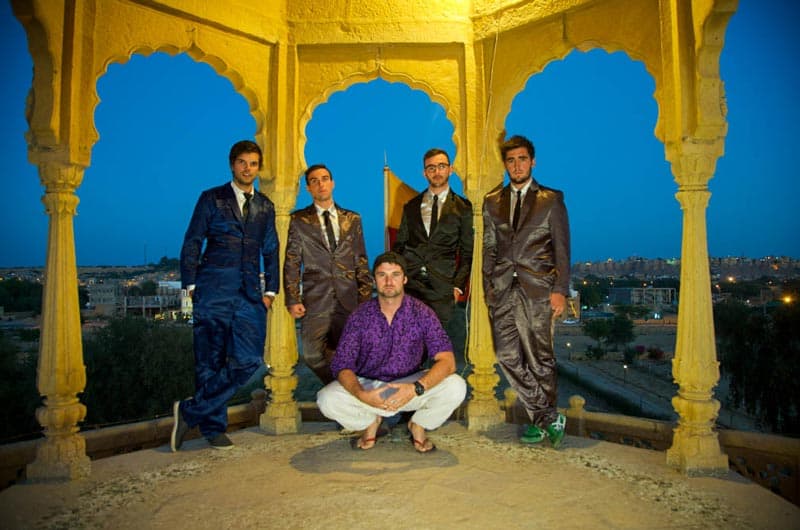 PREPARING FOR THE RICKSHAW RUN – OVERVIEW
So when you are preparing for the Rickshaw Run, make sure you go over all those things to ensure you don't go overboard or miss something vital. Also as a heads up, the internet is terrible in India which amazed me but at the same time, just means you'll have to focus on more time enjoying India.
For more on the Rickshaw Run, check out my post on The Rickshaw Run 2016.
To see videos of the run and antics along the way, check out the Rugged Aid page.