Kuang Si Waterfall Luang Prabang, Laos
While travelling through Thailand I met a bunch of travellers who kept on raving on about the Kuang Si Waterfall in Luang Prabang but I didn't really get it. I had seen dozens of waterfalls throughout Thailand but apparently nothing compared.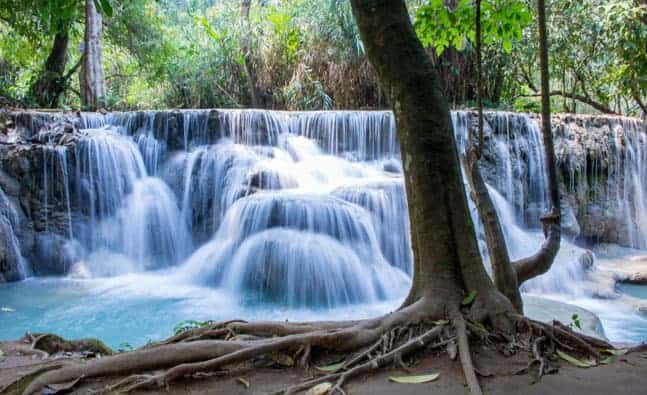 After taking the Slow Boat to Luang Prabang, checking in to the Kounsavan Hostel and gathering up a bunch of people, we headed to the falls.
Kuang Si Waterfall in Luang Prabang

The Kuang Si Waterfalls in Luang Prabang are about 45 minutes in a Tuk Tuk away from the town and costs between 30,000 and 40,000 Kip depending on how many people you have with you. You can bike too but it is really hot out so I don't recommend it!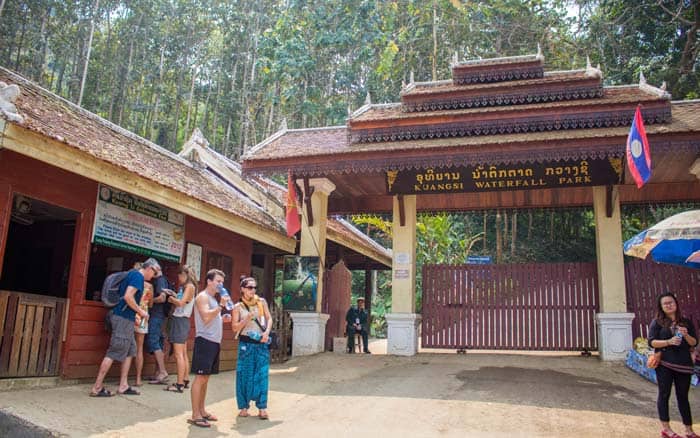 The waterfalls actually has a Bear Sanctuary at the beginning and is included in the ticket price (20,000 Kip). It was so unexpected but was awesome seeing some live Bears hanging out.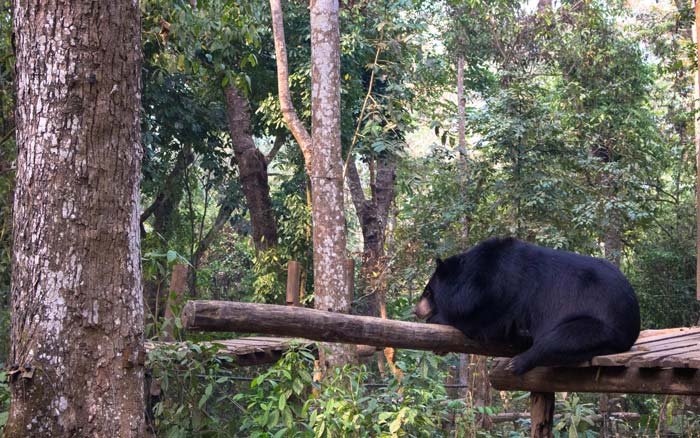 The waterfalls themself are breath taking, perfect for testing out your photography skills and swimming in some of the most beautiful natural surroundings. The water is a little chilly but so refreshing, no better place to be on a hot 36 degree day!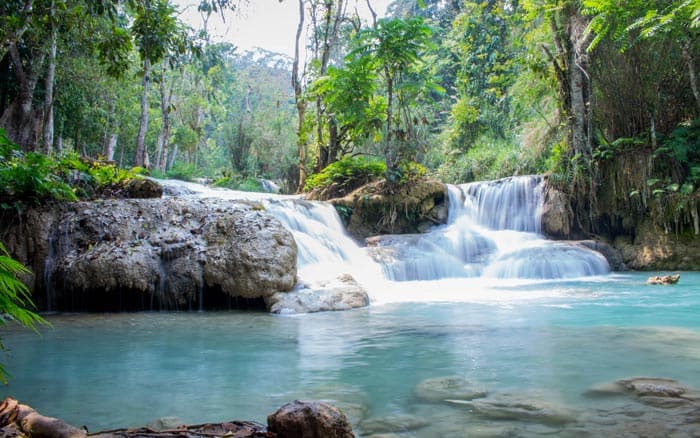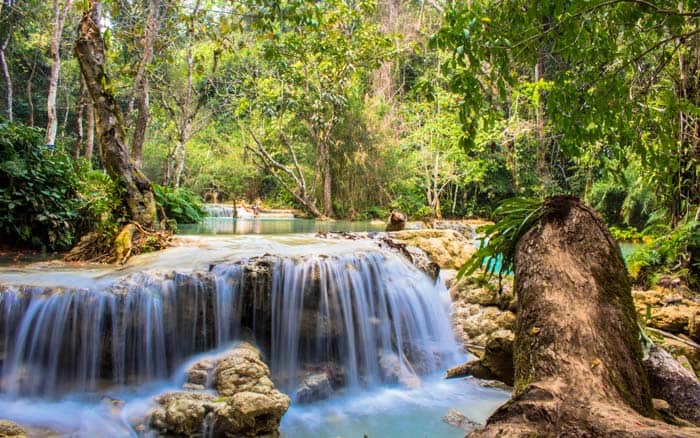 One of my favourite photos ever
Laos has a big population of Monks and they must be some kind of new age monks or something, because these monks were taking selfies with their iPhones, fooling around like the tourists do so I had to seize the moment and grab a shot with them!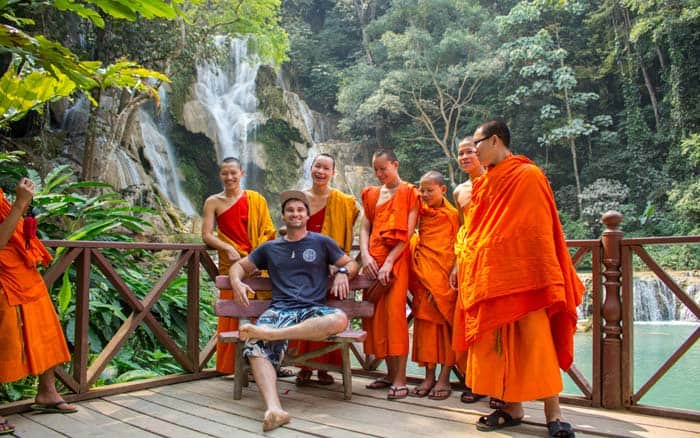 If you're ever in Luang Prabang, you must see the Kuang Si Waterfalls. It's such a good day out and make sure you go to the top of the falls, it is like an oasis up there! Also I'm not recommending you do it, but the "secret waterfall" is the mid point to the top. To get there, climb half way up the hill track and look for the "no entry" sign. Jump that and you'll find a pool that's usually unpopulated and has incredible views both up and down the waterfall.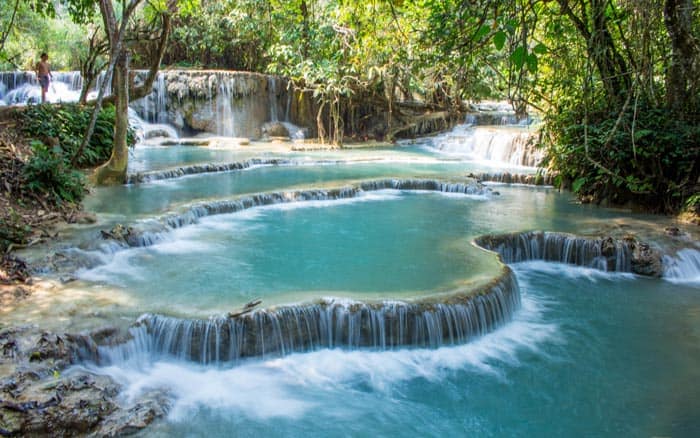 (The photo's are shot with my Canon 700D w/kit lens on the "TV" shutter priority setting, shooting at 0.5″)