How to get FREE Things from Amazon
Just a few days ago I was mindlessly browsing on the internet, looking at this and that, when I managed to stumble across something that almost
made my eyes almost fall out
. I found how to get free things from Amazon in exchange for product reviews. No joking! I'm not just talking about little things too, I saw offers from
quadcopter drones to beds
,
night vision cameras to supplements
, there were literally hundreds if not thousands of products!
"Jaw dropped, mind is blown"
So if you like free stuff, this post is definitely for you.

First of all, you're probably wondering why anyone would want to give away something for free? Well in the last few years, Amazon has created something called FBA which has made it
extremely easy for people
to make online stores and sell products that are warehoused through Amazon. However, in order for these stores to start make huge increases in product sales,
they need to have a lot of reviews
and since there are more and more new online stores being created everyday, they can't rely on organic reviews to build their business quickly. Hence
free products in exchange for reviews, winning!
Now I'll show you how to do it but like anything in this world, there are a few ways go about it. I personally recommend you do the easy way but I'll share both options with you and let you decide.

Joining Amazon "Vine Voice"
Amazon has created a community inside the Amazon platform called "Vine Voice" which is Amazon's trusted reviewer community. If you're lucky enough to be invited into their elite community (invitation only), you will be eligible to receive free products from
publishers, studios, labels, manufacturers
and vendors
to try out and leave honest reviews for. You may even get to test out the goods before their available anywhere else! However, I have personally never met anyone who was apart of Amazon Vine Voice and I imagine it is
extremely hard to get into
. I mean if you get excited about trying to somehow slip into exclusive clubs then this is definitely for you, however for the other 99% of people (including me)
I recommend you go to the 2nd
way.
The Easy Way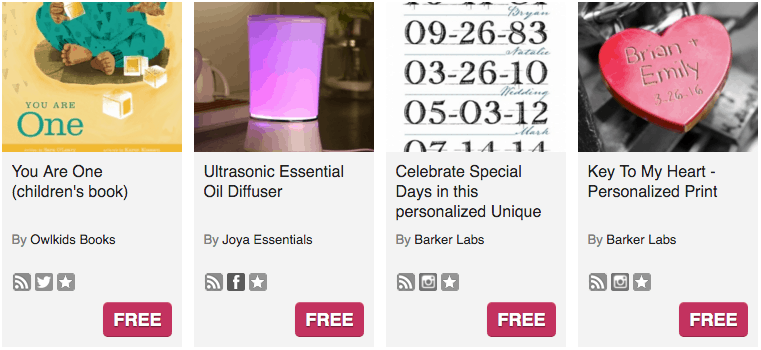 Unlike Amazon Vine Voice, there are now a tonne of review sites that don't require a special invitation to get inside, you can simply
create a free profile
 and you're all set to go. I personally have looked through
Tomoson.com
and AMZReviewTrader.com and they are both great sites. Each website may be slightly different, but the way it usually works is either they'll offer you a
100% off discount code
which you can use in Amazon, they may literally just have a special link where it is posted for free or they will reimburse you for your purchase. When you finally get started and go browsing through their library looking for your first free deal, you'll most likely find that not all items are actually free. Understandably some small time companies
can not afford to give away
completely free product. So instead they will offer it to you at a heavily reduced cost, usually 80-90% off to cover costs.
Still a great bargain though!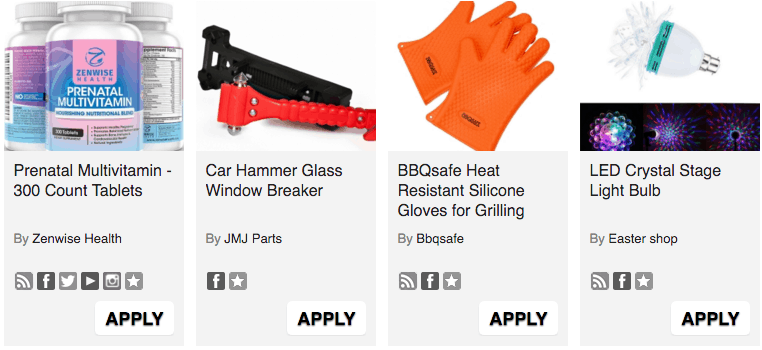 Now for the part that will really get you excited. As well as people and companies offering their goods to you for free or at heavily reduced costs, some are so eager for reviews that
they will actually pay you to try their goods.
"Seriously? What the funk?!"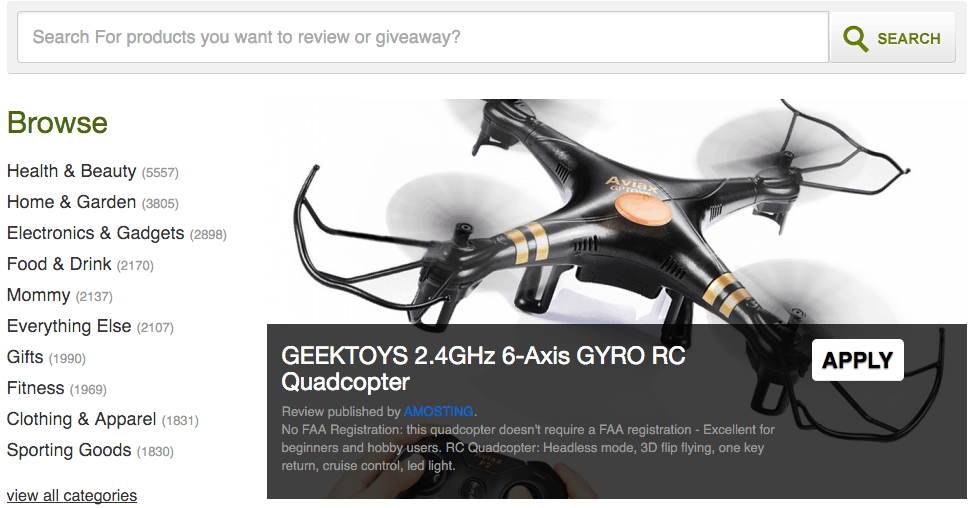 No joking, they will literally
give you cash money and their product to try
it out but there's a catch. Majority of offers that give free product and a cash reward usually expect you to post on your social media about the product also. It could be a photo or write up and/or hashtag. My only advice would be that you pick your products carefully that you're going to review, don't just get everything that's available. Pick something that is
suited to your social media audiences
, for example I mainly post about travel so if I found either a waterproof watch, a rugged backpack, thermal clothing or anything like that, I could get someone to take a photo of me wearing it (with a travel sort've background) and post it to Instagram with a few hashtags and short caption.
Job done, it's as simple as that!
Note: If you're wanting to earn bigger rewards doing product reviews through your social media, I highly recommend you check out Famebit.com. They have some insane cash rewards for product reviews!
Steps to getting started

If getting free goods or getting paid to review products sounds like your type of thing, here are some actionable steps to
get you going right now.
Go to www.Tomoson.com or www.AMZReviewTrader.com and create an account
Connect your social media accounts (Youtube, Twitter, Facebook and/or Instagram)
Connect your blog (optional)
Search for something you like!
Those people with blogs or websites will have a higher chance of getting accepted for higher priced goods and higher paid review returns. Don't have a blog? No problem, here's a guide to starting your own blog fast!
Amazon Review Websites
I did a little research and below are a list of companies that also use the same methods as Thomoson.com and AMZReviewTrader.com 
but I
personally haven't used them yet
. Feel free to try them out and let me know how they go! All Star Reviews
Amazing Deals Group
Amazon PRIME Review Club
AMZ Review Trader
AmzRC (Amazon Review Club)
AMZ VIP BuView Deals for Reviews Dollar Deal Reviews
Giveaway Service
Home Product Testing
Honest Few
iLoveToReview
iReviewHome
Product Elf Product Review Club Secret Deals Club Shop With Reviews
SnagShout
Social Nature
Tomoson
True Opinion Trust Review Network UberZon Club If you do decide to join and get some free things from Amazon, let me know how it went! As i'm always traveling, I never have an address get things sent to so will experience it vicariously through you.