2 Days in Kuala Lumpur, Malaysia Itinerary
Kuala Lumpur, a buzzing metropolitan city rich in culture, amazing food, out there buildings, and not to mention perfect for those on any budget. In late February I spent 2 days in Kuala Lumpur for a little weekend getaway, so decided to share my 48 hour itinerary with you. If you are ever passing through Kuala Lumpur and looking for an interesting stop over, a taste bud tour, or on the good old visa run from Bali, this is for you. With its colourful Malaysian roots going deep into this city, here are the top spots so you can immerse yourselves in this vibrant Malaysian hub!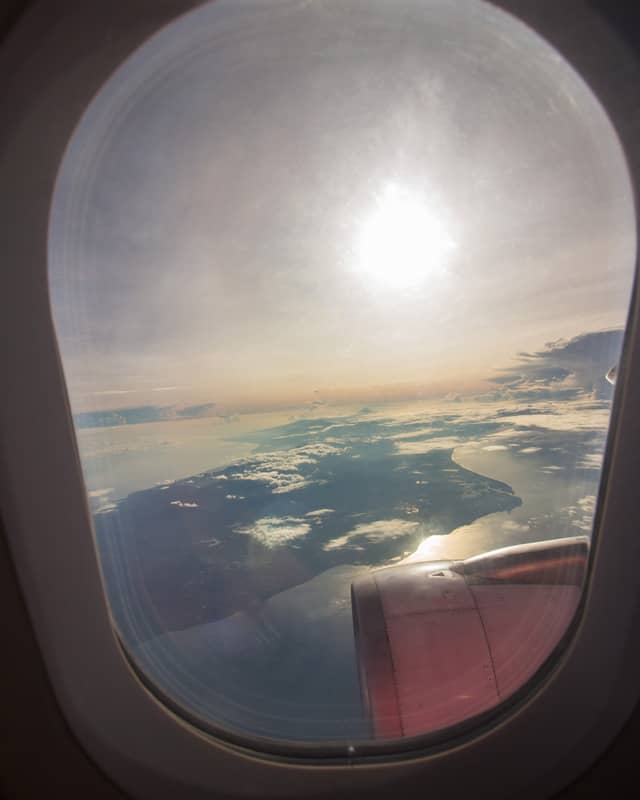 Day 1 – Arrival
After a short flight from Bali Indonesia, I arrived into Kuala Lumpur Airport (KLIA2) about 2pm. From there we headed towards town to our hotel, the Sheraton Imperial. I was a little tired from a few previous nights sleep, so once we finally checked into the Sheraton Imperial, we headed straight to the Mandara Spa located inside the Sheraton Imperial and had an amazing 1 hour Balinese massage (my favourite). 
The rest of the day was a pretty chilled as I try not to do too much after flights. So myself and my partner chilled out, for the afternoon and went out for dinner to Villa Danieli (located inside the Sheraton Imperial) which is an award winning Italian Restaurant. It was really a treat, the chef Luigi was a master and I had some of the best Italian I've ever had. After dinner, we returned to the room for a movie and an early night sleep to get ready for a day of exploring!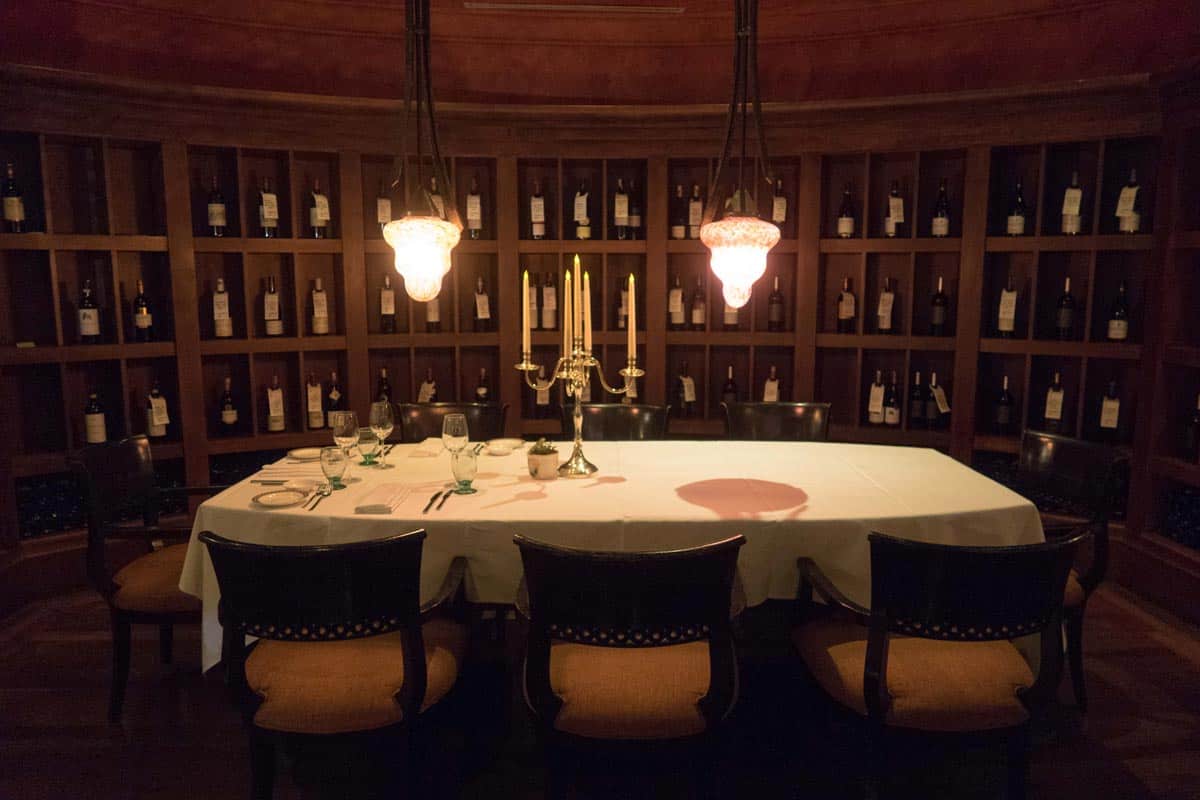 Day 2 – Time to Explore!
Today was going to be the big day of exploring, so I started off early by hitting the gym, having a buffet breakfast at the hotel and ordered an Uber to head to the caves.
8:30am – Batu Caves
If you head north of KL you will find the Batu Caves which are a must see, made up of temples and Hindu Shrines across its three caves. When you climb a steep 272 steps up you will find the iconic huge Hindu God statue (42.7 Meters to be exact) at the entrance of the three caves. Take in the view,  it is a mesmerizing view point of the city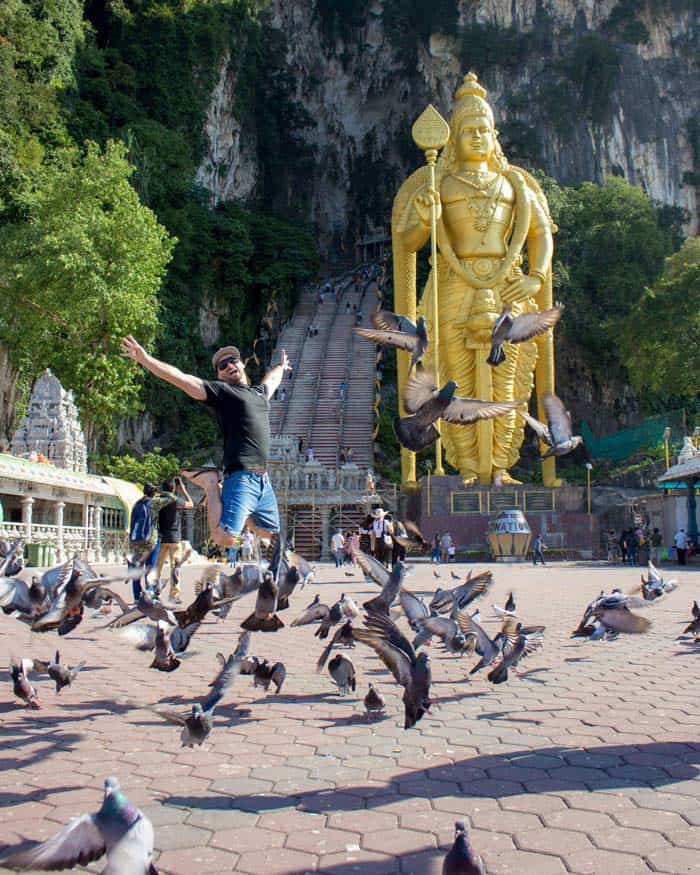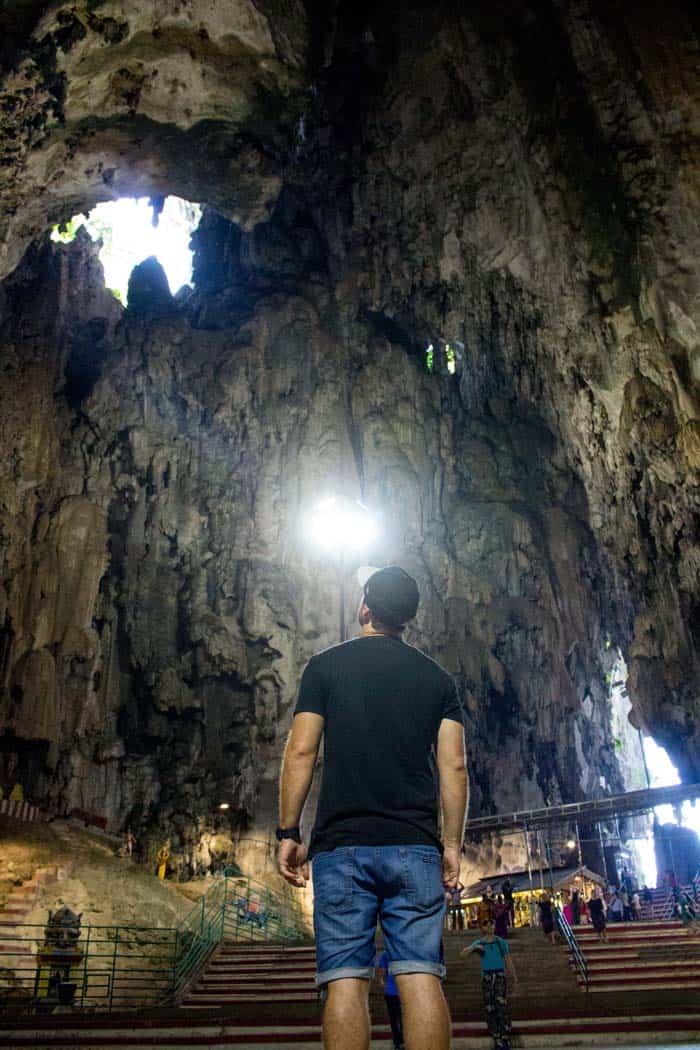 11am – Sri Mahamariamman Temple
Centrally located in Chinatown, you will find the oldest Hindu Temple in Malysia, dating back to 1873 and beyond. Hundreds and thousands of devotees will come here to give offerings of milk to Lord Muruga.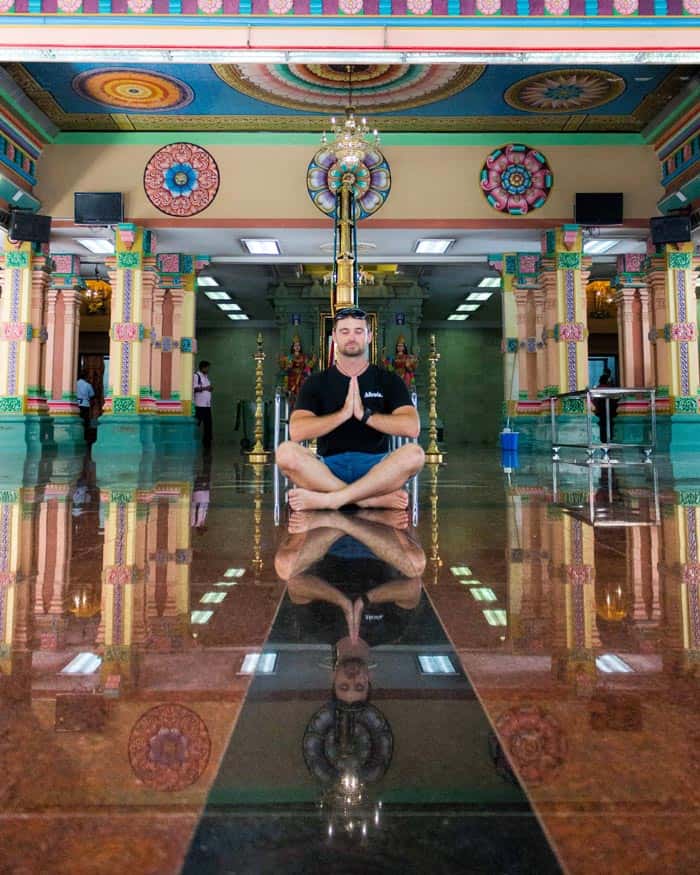 11:30am – China Town
A vibrant buzzing hot spot  of tourists and locals, Chinatown is a mixing pot of dumplings, bartering, buskers, tasty street food and more. A true journey of the senses! Fake designer goods and bargains a many are to be found, make sure you haggle, its all a part of the game.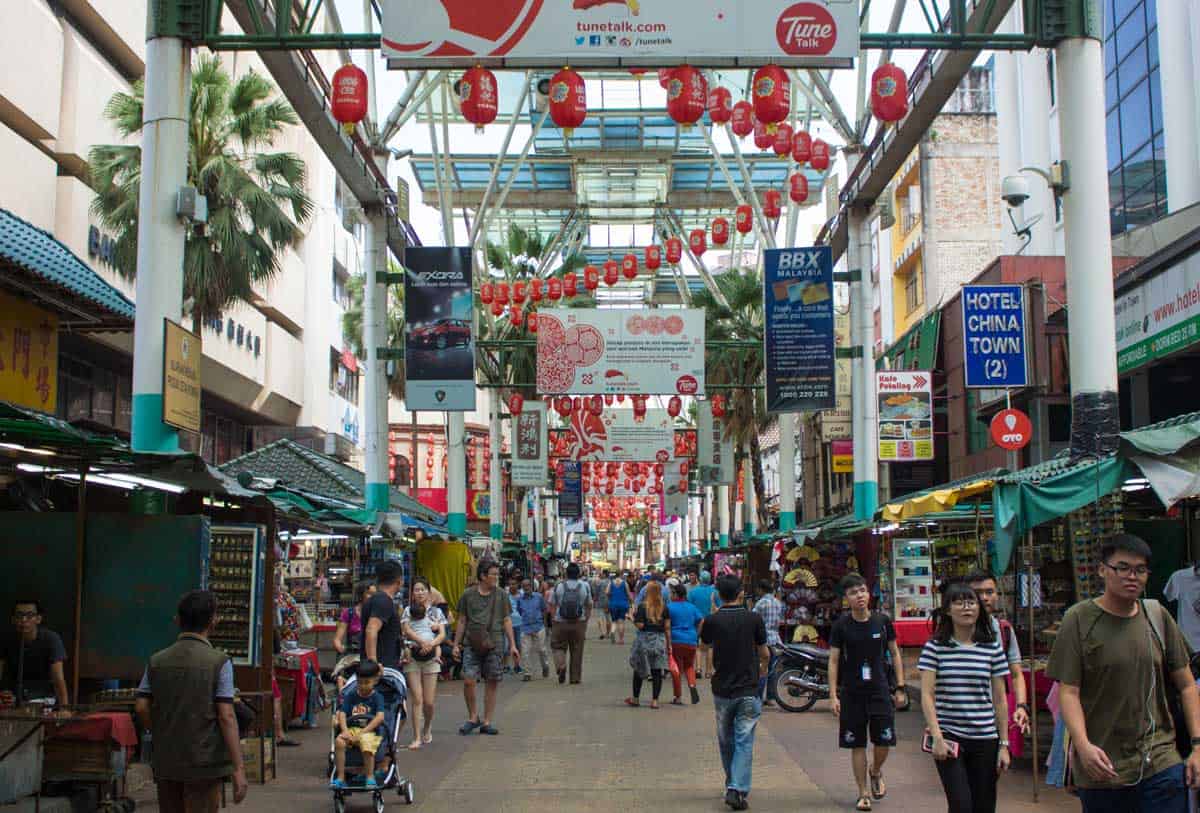 12pm – Merchants Lane Café
Tucked away there is a hidden treasure called Merchants Lane Café, popular with locals and tourist it is a hot spot with instagramable treats that look so good you won't want to eat them.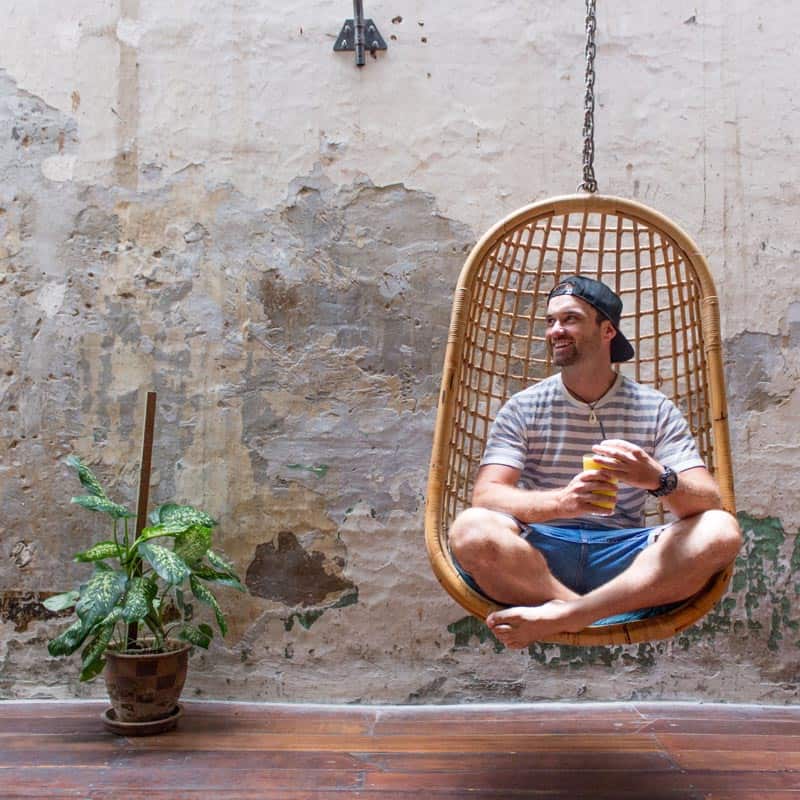 2pm – Upside Down house
This funky spot will take you on a journey and you won't know up from down. Super cool place to take some fun pics and have a laugh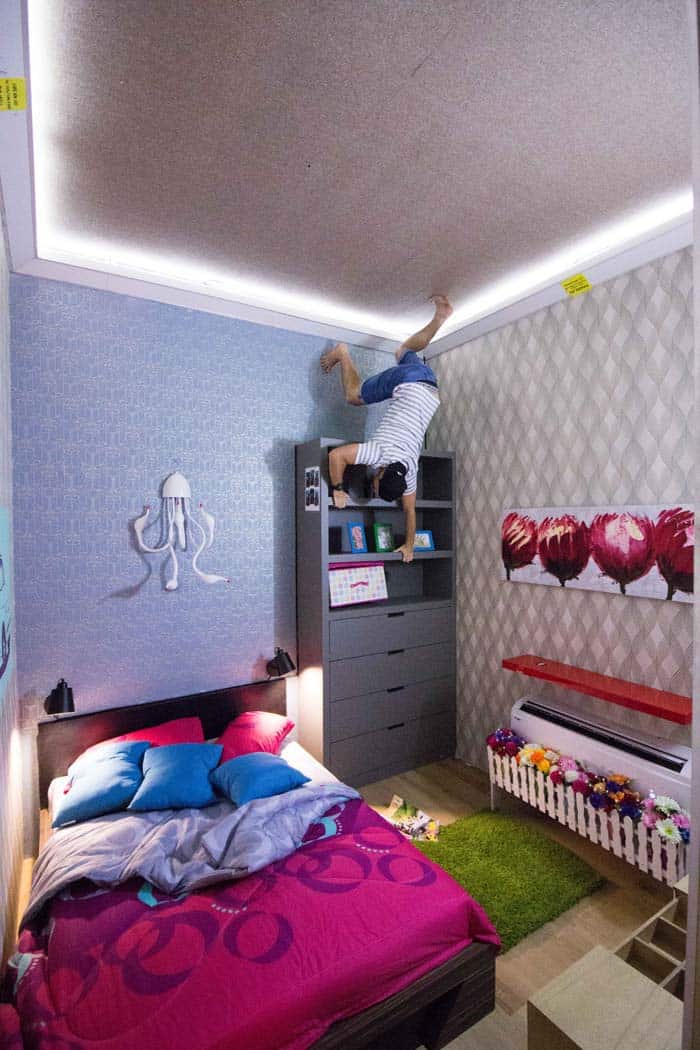 5:30pm – Heli Lounge Bar
After climbing a bunch of stairs to the 36th floor of the Menara you will find either a helipad or people sipping on some fantastic cocktails. Completely open air with 360 degree uninterrupted vies of the skyline. Grab a drink and take in the view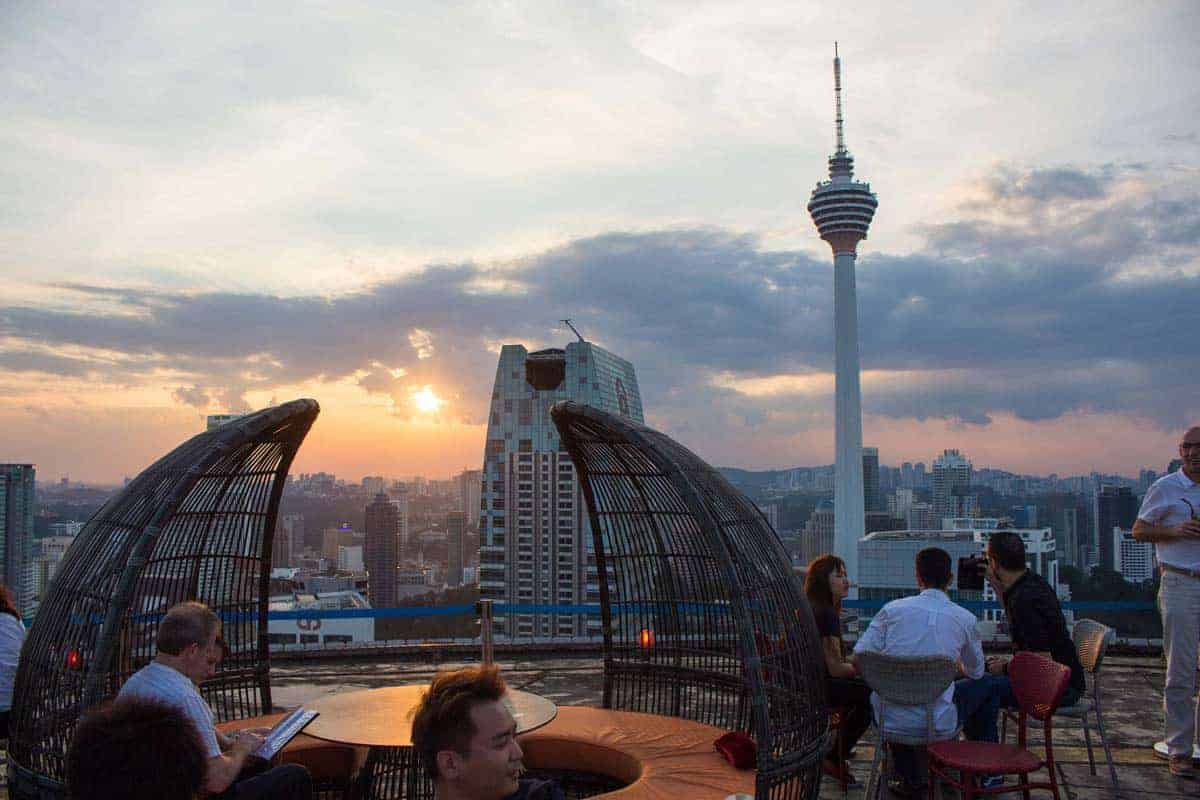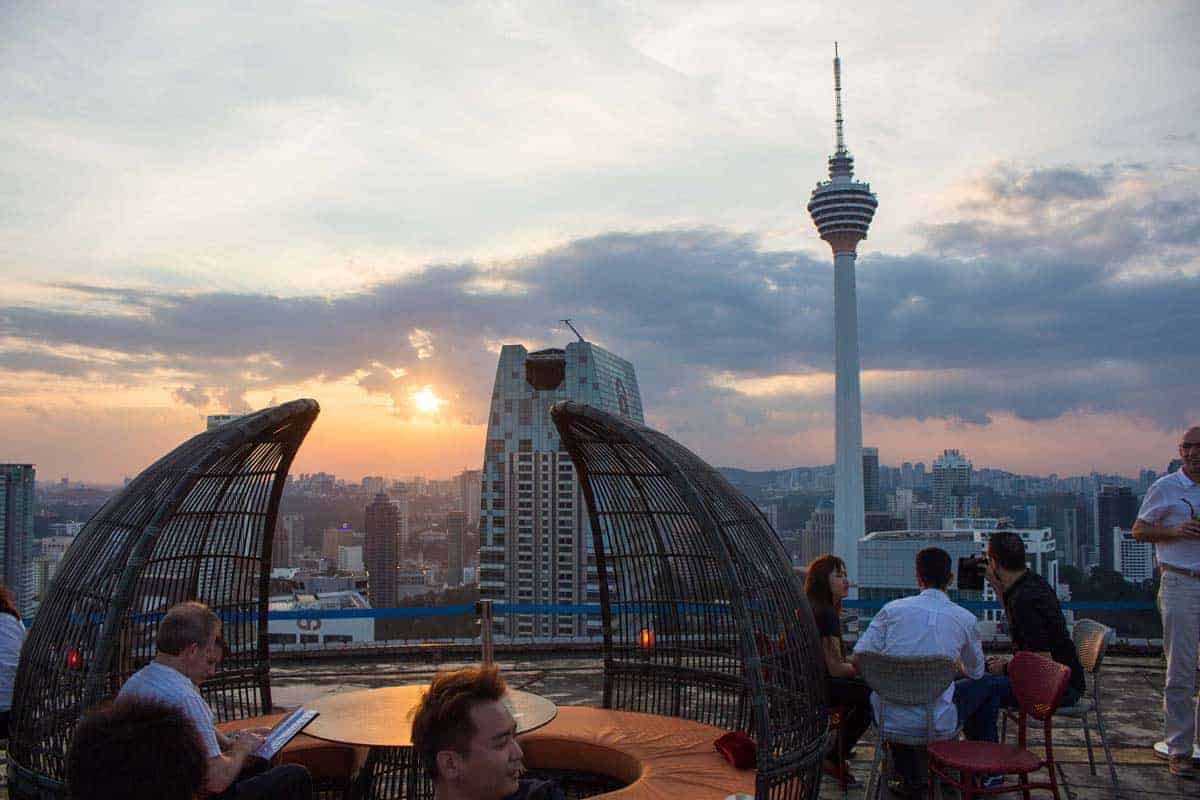 7:30pm – KLCC Park
This huge grassy park is has fantastic views of the famous Petronas towers. Great spot for a picnic under a tree or a nearby bench, or if you have kids in tow there are plenty of playgrounds and wading pools and a fountain show.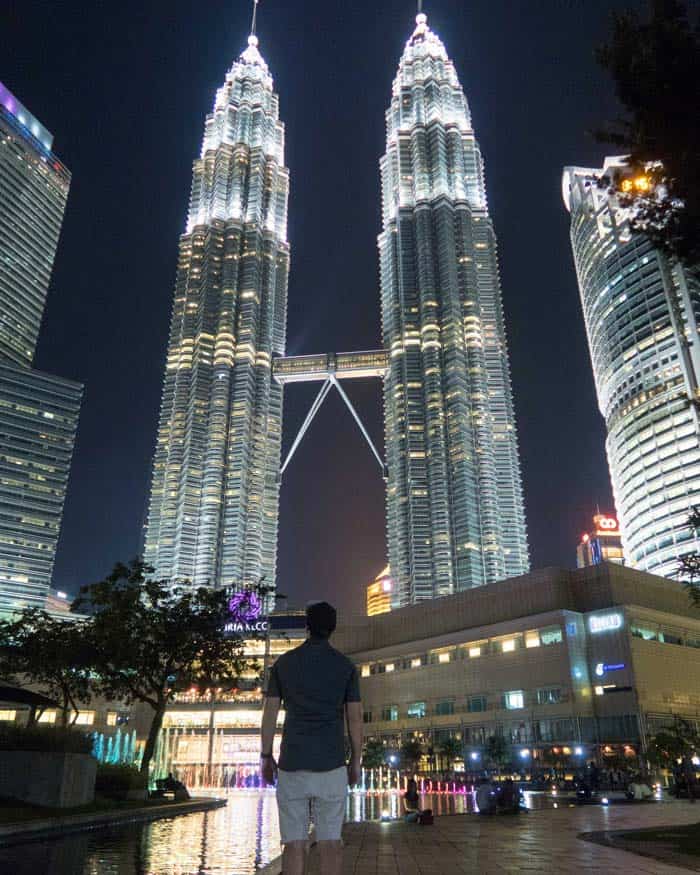 8pm – Jalan Alor Night markets
Hit up the markets to round off your evening with some authentic culinary delights. The main vibe here is Chinese noodles with meat and seafood, and you will be spoilt for choice. Plenty of vibrant bars to enjoy a drink and watch the world go by.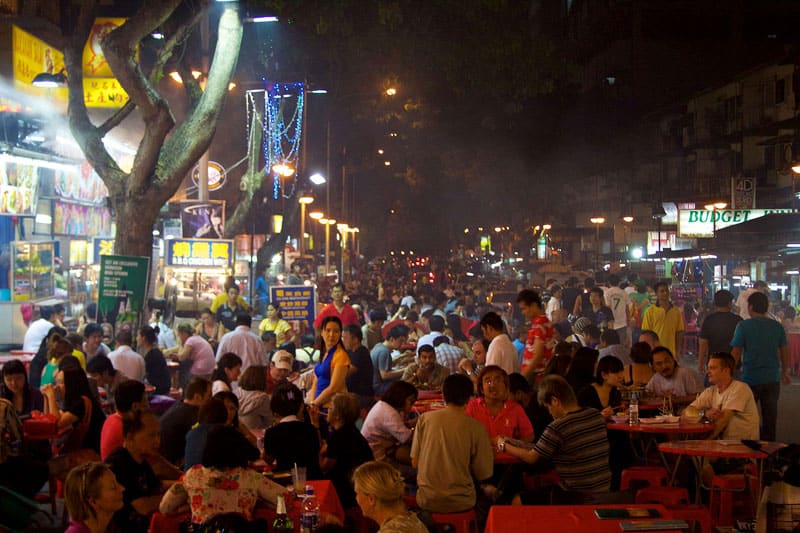 Pic via. Wikimedia
Day 3 – Flyout Day

 
As today was the last day before flying out of Kuala Lumpur, I thought we might as well see one last sight before heading to the Airport. What I found was the Putra Mosque in Putrajaya which was roughly half way between the centre of KL and KLIA airport.
10:00am – Putra Mosque
Putra mosque, pink, famously stunning and picturesque, looking out over the Putrajaya Lake it is one of the most modern mosques in the world unifying traditional local craftsmanship and designs.  Nearby there is the silver Iron Mosque, a newer mosque which is has a rather interesting combination of Chinese and German architectures.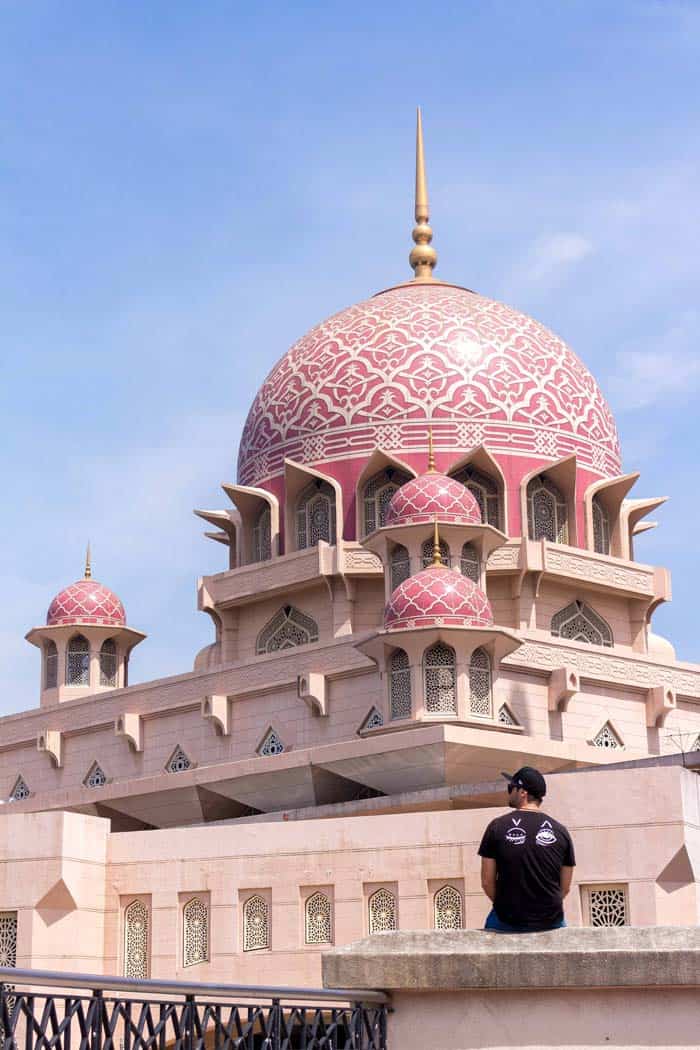 After a quick walk around the mosque, it was time to call an Uber and head to the airport.
Where to stay in Kuala Lumpur
After staying at the Sheraton Imperial hotel, I can definitely recommend staying here too. Being five star, it has all the bells and whistles one would need for a little R and R as well as having good facilities and great meal selections. Located conveniently between the commercial and the business districts there is plenty to do in the area and is easy to
get transport
. There is also fantastic outdoor pool and fitness facilities, the rooms were large and clean and an everything was at an excellent rate.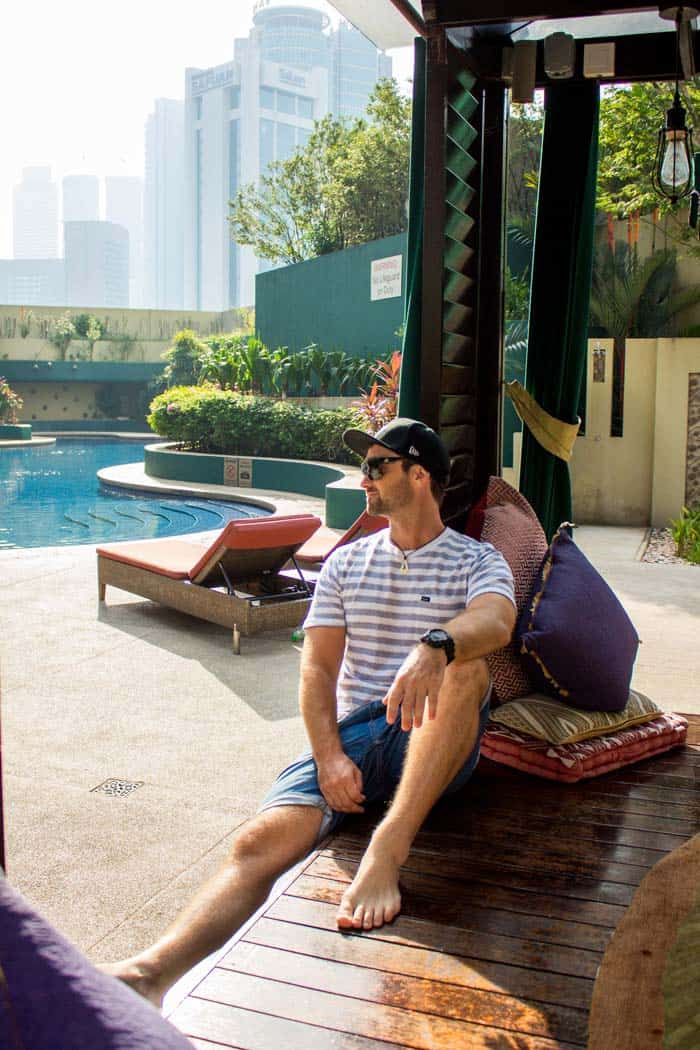 48 hours in Kuala Lumpur
Though I only had 48 hours in Kuala Lumpur, is was definitely one of my better short weekends away. I would say it was busy enough to get out explore and get some great Instagram photos, as well as a nice relaxing trip away. If you're ever in Kuala Lumpur, definitely try this out for yourself! Big thanks to the Sheraton Imperial for having me there, and as always all opinions are my own.